The International Rescue Committee (IRC) has reechoed grave concerns about almost 10 million displaced people in and from Ukraine who are in need of humanitarian assistance, in what has become the largest and fastest displacement crisis since World War II.
According to the IRC, almost 3.5 million people have become refugees and an estimated 6.5 million people have become internally displaced within Ukraine. A further 12 million people are estimated to be stranded or are unable to leave Ukraine due to increasing violence, destruction of bridges and roads, as well as lack of resources or information on where to find safety and accommodation, the IRC disclosed in a statement.
Heather Macey, International Rescue Committee's Team Lead in Poland said "This is like nothing we've ever seen before – the speed of displacement is unprecedented and the humanitarian needs are soaring each day – especially for women, children and the elderly that make up the majority of those displaced".  
The IRC's Team Lead in Poland warned that even though people are arriving at the Polish border, with goodwill and intent, offering homes and transport to people who have fled the crisis, this also poses a massive security risk for vulnerable people who could fall victim to crime, exploitation or trafficking.
"Within Ukraine, well over 6 million people have become displaced and are in need of basic necessities such as food, water, shelter, medical care and heating. The number of attacks and airstrikes have significantly increased in the last few days, putting the lives of civilians and humanitarian aid workers at risk and making it extremely difficult to access those that need support and assistance. We're already seeing widespread need both in Ukraine and in bordering states where almost 3.5million people have fled".

Heather Macey
IRC calls for an end to the violence to avoid further suffering
Heather Macey further underscored that with the speed and scale of displacement in this crisis, "we are plummeting further into a humanitarian catastrophe- there must be an end to the violence to avoid further suffering".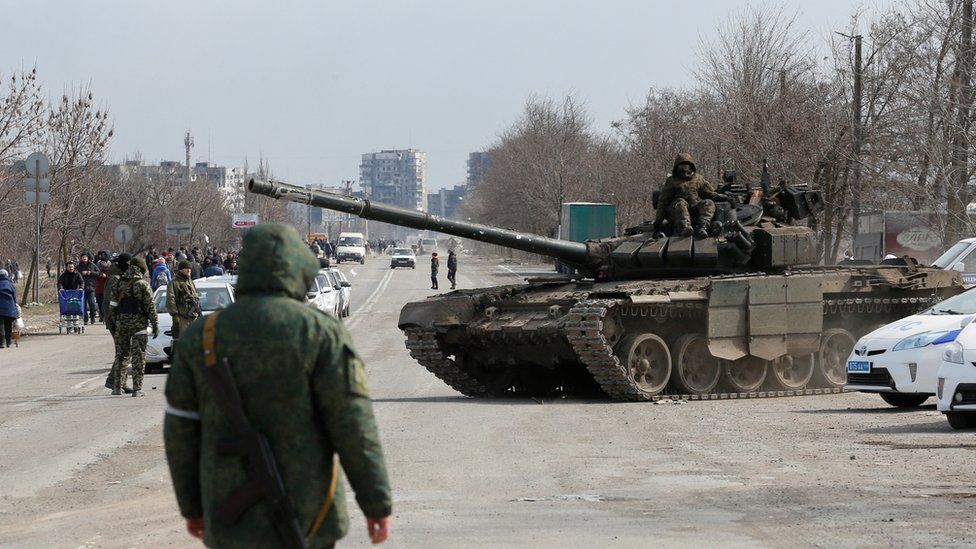 The International Rescue Committee responds to the world's worst humanitarian crises, helping to restore health, safety, education, economic wellbeing, and power to people devastated by conflict and disaster.
The IRC disclosed that it is working with partners in Poland to provide information services through an existing hotline, offering legal counseling and psychological support, and will facilitate access to services (through social workers, interpreters, and cultural assistants) to displaced people.
Additionally, with partners in Ukraine, IRC is also providing evacuation services and essential items to those that have become displaced according to individual needs. This could include blankets, sleeping bags, warm clothes or cash assistance, according to the IRC.
On March 17, 2022, the IRC expressed disappointment that donors failed to robustly fund the 2022 Humanitarian Response Plan for Yemen for the third year running because only 36 donors pledged a total of $1.3 billion at the 2022 Yemen Pledging Conference, while the humanitarian response requires $4.27 billion. The IRC stated that this means the plan is currently only 30% funded, leaving a colossal $3 billion shortfall and "this gap will cost lives", the IRC warned. This means humanitarian needs continue to worsen across the globe, especially in places such as Yemen, Syria, and Ukraine.
READ ALSO: Land Border Closure Was More Political- Godwin Tamakloe