In a speech at Helsinki, capital of NATO's most recent member, Finland, U.S. Secretary of State, Antony Blinken averred on Friday, June 2, 2023, that there can be no cease-fire in the ongoing Russia-Ukraine war unless it is part of a "just and lasting" peace deal that includes Russia's military withdrawal.
"Over the coming months, some countries will call for a cease-fire," Blinken said. "On the surface, that sounds sensible — attractive, even. After all, who doesn't want warring parties to lay down their arms? Who doesn't want the killing to stop?" he added.
Nonetheless, he iterated, "a cease-fire that simply freezes current lines in place" and allows Russian President Vladimir Putin "to consolidate control over the territory he has seized, and rest, rearm, and re-attack — that is not a just and lasting peace."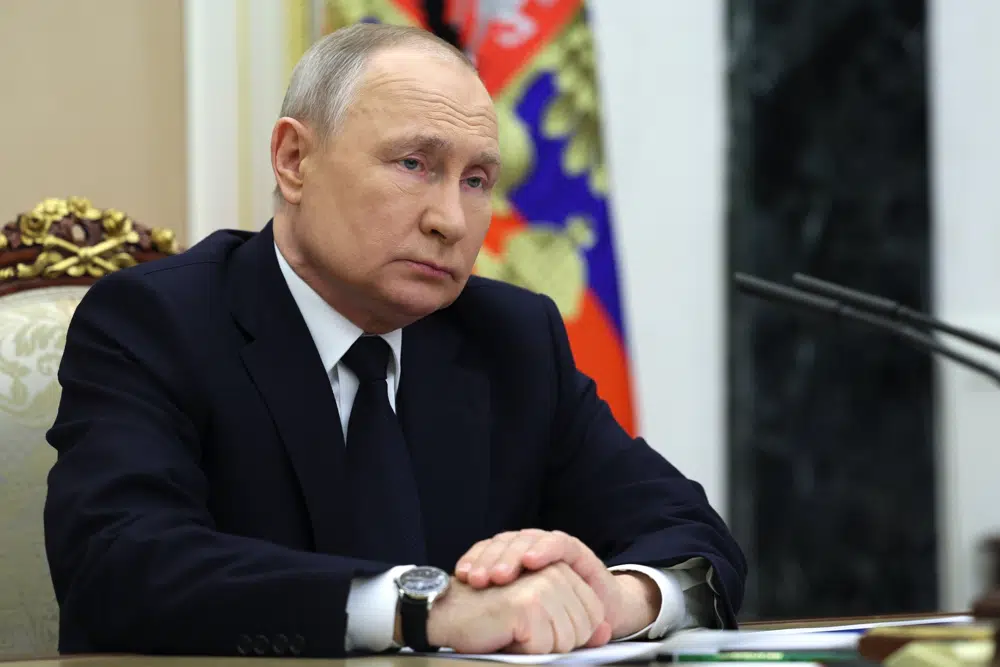 The U.S Secretary of State noted in his address that Russia must also pay a share of Ukraine's reconstruction and be held accountable for launching its full-scale invasion of its neighbor in February 2022.
Allowing Moscow to keep the one-fifth of Ukraine territory it has occupied would send the wrong message to Russia and to "other would-be aggressors around the world," Blinken stressed.
Also, Blinken disclosed that the United States is working with Ukraine and other allies to build consensus around the core elements of a "just and lasting peace".
He said Washington would also encourage initiatives by other countries to end the conflict if they upheld the United Nations Charter and Ukraine's sovereignty.
"We will support efforts – whether by Brazil, China or any other nation – if they help find a way to a just and lasting peace," Blinken pronounced. However, he added that any peace agreement must uphold the principles of sovereignty, territorial integrity and independence.
Blinken asserted that Washington will continue to support Ukraine militarily as a prerequisite for meaningful diplomacy and so Kyiv is capable of deterring and defending against any future aggression.
Putin's War; A Strategic Failure
Making reference to Western unity and Russia's losses, the U.S Secretary of State, Antony Blinken avered that "Putin's war of aggression against Ukraine has been a strategic failure."
"Putin's war of aggression against Ukraine has been a strategic failure; greatly diminishing Russia's military, economic, and diplomatic power and its influence for years to come.
"When you look at President Putin's long-term strategic aims and objectives, there is no question: Russia is significantly worse off today than it was before the full-scale invasion."

Antony Blinken
Blinken stated, "The Kremlin often claimed it had the second strongest military in the world — and many believed it. Today, many see Russia's military as the second strongest in Ukraine." This comment drew laughter from the audience.
Nevertheless, Blinken cautioned in his speech that there would be a long and difficult road ahead for Kyiv. While saying that the United States and Ukraine would like to see an end to the war, he warned that Russian President, Vladimir Putin seemed to have little interest in negotiating a conclusion to the fighting.
The Russian leader is "convinced he can simply outlast Ukraine and its supporters — sending more and more Russians to their deaths, and inflicting more and more suffering on Ukrainian civilians," Blinken noted.
"He thinks even if he loses the short game, he can still win the long game," he added.
The United States is a leading Western ally and supplier of arms to Kyiv to help it push back against the Kremlin's forces.
READ ALSO: Forex Bureaus Association of Ghana Predicts the Cedi to Appreciate Against the Dollar Due to Creditor assurance of $3bn IMF loan