Speaking to reporters at a meeting of EU Foreign Ministers in Toledo, Spain, Ukraine's Foreign Minister, Dmytro Kuleba, on Thursday, August 31, 2023, berated critics of his country's counteroffensive strategy against Russia's invasion.
He said that criticising the slow pace of (the) counter-offensive is tantamount to "spitting into the face of (the) Ukrainian soldier who sacrifices his life every day, moving forward and liberating one kilometre of Ukrainian soil after another."
 "I would recommend all critics to shut up, come to Ukraine and try to liberate one square centimetre by themselves."

Dmytro Kuleba
Earlier this month, the U.S put pressure on Ukraine to focus its counteroffensive on the southern front due to worries that it had been overly dispersed. Ukraine had been striking around Bakhmut in the east, in addition to trying to press at two key sites in the south.
The Ukrainian Foreign Minister also made a fresh appeal for Germany to supply his country with Taurus cruise missiles.
Citing that France and Britain had already supplied long-range cruise missiles, Kuleba noted, "There is really not a single objective argument against making this decision."
Moreover, Kuleba disclosed that defense manufacturers would meet in Kyiv to discuss expanding arms production not only for the Ukrainian Army to continue its counteroffensive, but also for the European armies to fill their warehouses and feel stronger.
Ukraine Chalks New Successes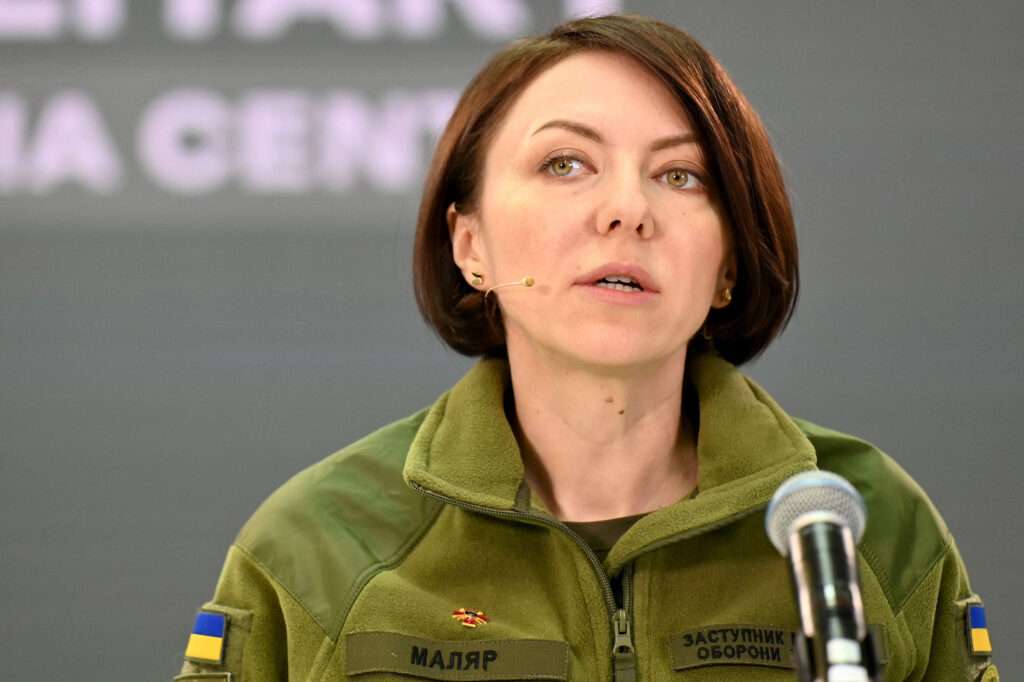 Meanwhile, Deputy Defence Minister, Hanna Maliar disclosed on Thursday that Ukrainian troops have achieved some new "successes" in the south and east as they try to advance their counteroffensive against Russian forces.
 Referring to two southeastern villages in the Zaporizhzhia region, Maliar noted on Telegram, "There have been some successes, in particular in the direction of Novodanylivka-Novoprokopivka."
Novoprokopivka lies further south of the strategic settlement of Robotyne, which Kyiv announced on Monday, August 28, 2023, that it had liberated.
In addition, Maliar disclosed that Ukrainian troops were pressing on with their offensive operations south of the devastated eastern city of Bakhmut, which was captured by Russian troops in May.
According to a news agency, Kyiv's forces have been making slow progress against Russian minefields and trenches which have blocked a Ukrainian push in the south intended to reach the Sea of Azov and split Russian forces.
Maliar admitted that heavy fighting continues in the villages of Klishchiivka, Kurdyumivka and Andriivka, while adding that "active" fighting was also under way on the Lyman front in the east, where Russian troops had attempted to advance near the villages of Novoyehorivka and Bilohorivka in the Luhansk region.
However, Maliar stated that Russia continues to maintain a military presence in the areas bordering Ukraine in the north.
In a post on Telegram, Maliar noted, "Three groups of troops covering the state border in the Bryansk, Kursk, and Belgorod regions have been kept with the aim of restraining our troops."
The Ukrainian Deputy Defence Minister, Hanna Maliar also claimed that the logistical support to Russia's military personnel continues to deteriorate since food supply to individual military units in the temporarily occupied territory of Ukraine, has been restricted.
"At the end of August of this year, more than 50 Russian servicemen were held by the Russian police in a so-called "dungeon" near the settlement of Pokrovske, in the Zaporizhzhia region, for refusing to participate in hostilities and they are fed meager food rations only once a day," she revealed in a statement on the Telegram.
READ ALSO: The Launch of 3rd Edition of GDIW 2023 is Like A Dream Come True- Israeli Ambassador to Ghana