The Chief Executive of BioNTech, Ugur Sahin, has posited that there is no need to waive patents on Covid-19 vaccines;because manufacturers will be able to produce enough doses to supply the world over the coming year.
The head of the German pharmaceutical company, as a result, rejected the US-backed proposal;to lift intellectual property rights for vaccines in order to boost global supply during the pandemic.
Sahin noted that BioNTech and its US partner, Pfizer had already delivered;vaccines to more than 90 countries and more than doubled its forecast production capacity;for the year.
"We have now scaled the manufacturing capacity up to 3 billion doses in 2021,;and more than 40% of these doses are expected to go to middle- and low-income countries."
He also intimated that waiving patents would not ease supply shortages in the coming months,;citing the complexity of producing the mRNA-based shot his company developed last year.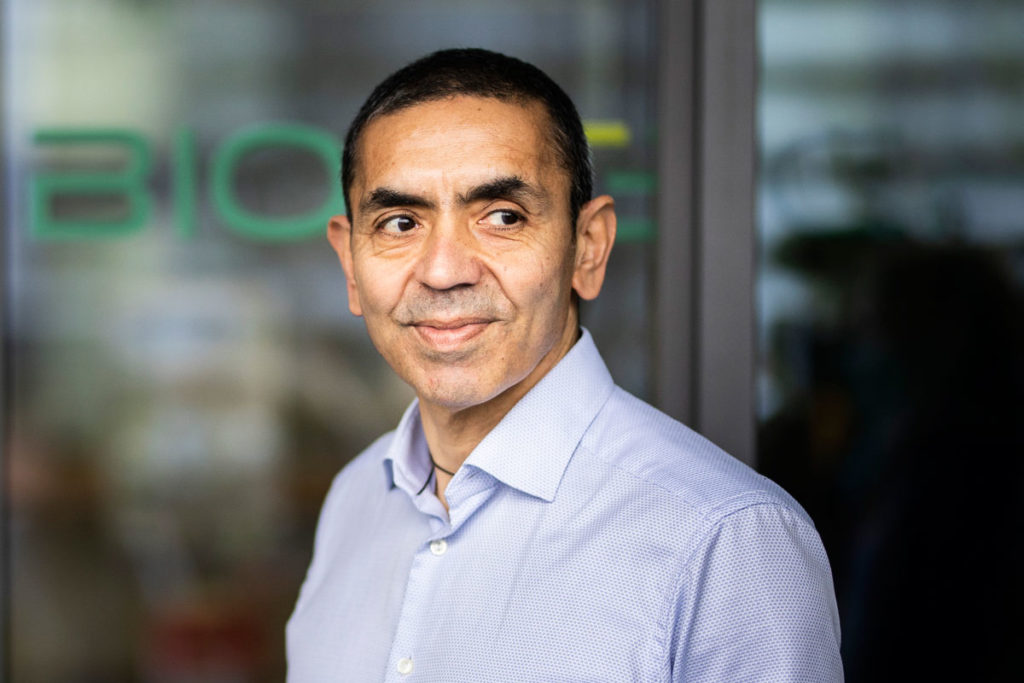 Sahin then revealed that his company is working to further expand its manufacturing network;with its own sites and through cooperation with other manufacturers to ensure greater supply;while maintaining the quality of the vaccine.
To this end, he announced plans to set up a new Asia-Pacific headquarters;as well as a vaccine production facility in Singapore. The BioNTech CEO averred that he hopes to begin construction on both later;this year, adding that the new site, "will be equipped;to produce a range of novel mRNA vaccines and therapeutics for infectious diseases and cancer."
Sahin also noted that rival manufacturers have their own shots either on the market already or in the pipeline.
"We believe, together with the other vaccine developers, in the next 9 to 12 months,;there will be more than enough vaccine produced and there is absolutely no need for waiving patents".
BioNTech reports €1.13 billion profit in Q1
Meanwhile, BioNTech also announced a first quarter net profit of €1.13 billion ($1.37 billion), enabled;by the production of one of the first and most effective;vaccines against coronavirus, with Pfizer.  
According to officials, this represents a massive turnaround for the pharmaceutical company;which had previously focused on cancer treatment research and made a net loss of €53 million ($64.5m) in Q1 of 2020.
The company shifted its efforts to developing a coronavirus vaccine in early 2020, developing an mRNA-based jab that triggers an immune system response in patients.
The Mainz-based company noted in a statement that its revenues included over 1.75 billion euros in gross profits from vaccine sales in Pfizer's territories, and almost 200 million from sales to customers in its region. Based on current orders for some 1.8 billion doses, the company added that it expects full-year revenues of 12.4 billion euros in 2021.
The statement also revealed that the company is moving into later stage testing for "three of our oncology programs in the near future". BioNTech disclosed its plan to launch multiple new products over the next five years.
"Looking ahead, we will further optimize our technologies and expand our pipeline into additional therapeutic indications, as we meet our ambition to become a global, fully-integrated immunotherapy company."
Read Also: Kenya, others rank high in conducive power investment market rankings