President of Poland, Andrzej Duda has announced that his country plans to give Ukraine around a dozen MiG-29 fighter jets.
The decision, disclosed on Thursday, March 16, 2023 would make Poland the first NATO member to fulfil the Ukrainian government's increasingly urgent pleas for warplanes.
Duda made the announcement during a joint news conference in Warsaw with the visiting Czech President, Petr Pavel.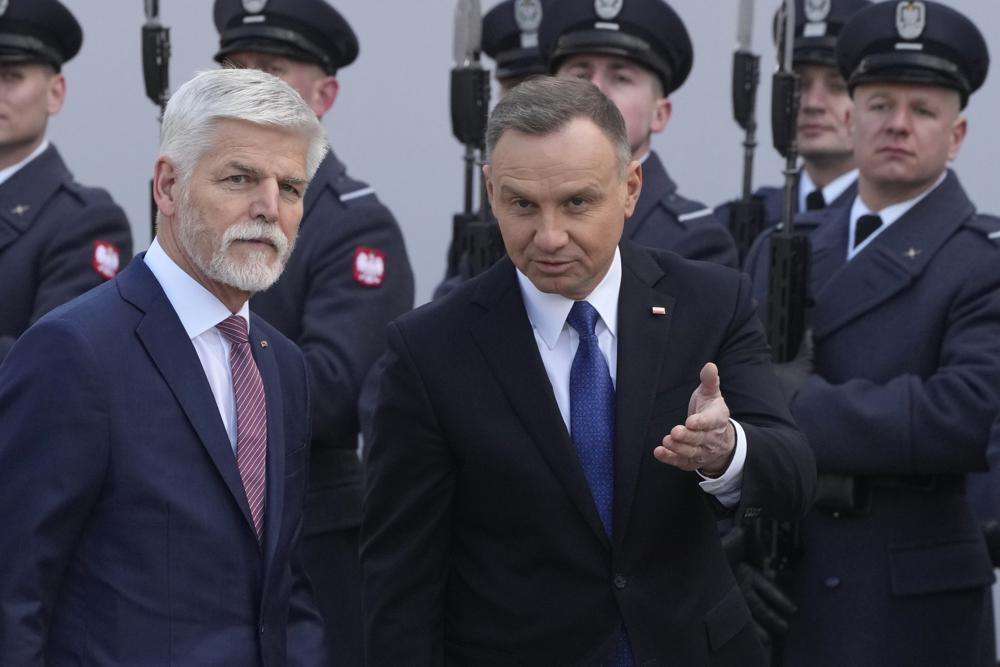 President Andrzej Duda divulged that Poland would hand over four of the Soviet-made warplanes "within the next few days" and that the rest needed servicing and would be supplied later. The Polish word he used to describe their number can mean between 11 and 19.
"They are in the last years of their functioning but they are in good working condition," Duda said of the aircrafts.
Duda did not confirm whether other countries would be making the same move, although Slovakia has said it would send its disused MiGs to Ukraine.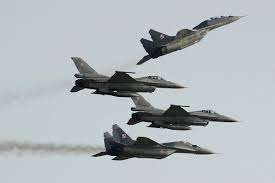 On Wednesday, March 15, 2023, Polish government Spokesman, Piotr Mueller remarked that some other countries with MiGs had pledged them to Kyiv, but he did not name them.
While Ukrainian President Volodymyr Zelenskyy has pleaded for Western supporters to share fighter jets, the North Atlantic Treaty Organization (NATO) allies have expressed hesitancy.
Before Russia's full-scale invasion, Ukraine had several dozen MiG-29s it inherited in the collapse of the Soviet Union, however, it is currently unclear as to how many of them remain in service after more than a year of fighting.
The debate over whether to provide Ukraine, which is a non-NATO country with fighter jets was initiated over a year ago, but NATO has been wary of making the war escalate.
Duda iterated that Poland's air force would replace the planes it gives to Ukraine with South Korea-made FA-50 fighters and American-made F-35s.
Poland was also the first NATO nation to hand German-made Leopard 2 tanks to Ukraine, last month.
Poland is a crucial ally in the Ukraine crisis. It is hosting thousands of American troops and is taking in more people fleeing the war in Ukraine than any other nation, in the midst of the largest European refugee crisis in decades.
It has suffered invasions and occupations by Russia for centuries and still fears Russia despite being a member of NATO.
Polish, Czech Leaders Discuss Regional Security And Joint Infrastructure Projects
Also on Thursday, the Polish and Czech Presidents discussed further support for Ukraine, as well as regional security and joint infrastructure projects.
The new Czech President, Petr Pavel, visited Warsaw on his second foreign trip to bolster the two NATO members' good relations and similar approach to security challenges in the region.
Pavel, who took office last week, remarked that relations between the two neighbors have "probably never been at such an excellent level."
Additionally, the Czech President noted that the war in Ukraine has "made everyone realize in very serious terms where the true values are and what is the value of cooperation with our allies, our friends."
Petr Pavel has fully endorsed the Czech Republic's military and humanitarian support for Ukraine in its battle against Russia's invasion.
Pavel and Polish President, Andrzej Duda disclosed that they discussed the region's security in preparation for a NATO summit in July. The summit is slated to take place in Vilnius, Lithuania.
The leaders also deliberated on developing gas pipeline systems that are helping both wean themselves off dependence on Russian energy supplies, as well as boosting railway and road infrastructure.
They vowed continued support to Ukraine amid the full-scale Russian invasion, and for the country's reconstruction.
READ ALSO: Dr. Afriyie Akoto Bangs Mahama Over Cocoa Swollen Shoot Virus Under NDC Gov't