Russia has said that Ukrainian accession to the US-led Nato military alliance would be unacceptable, in part or in any other form.
This came in response to remarks by NATO's former Secretary-General, Anders Fogh Rasmussen about a partial Ukraine membership of the alliance.
"We are repeatedly explaining our position on Ukraine's accession to NATO. Whether by parts or without certain parts, Ukraine's accession to the Atlantic bloc is unacceptable for Russia in any form," Russian Foreign Ministry Spokesperson, Maria Zakharova told reporters.
Anders Fogh Rasmussen has put forward a proposal for Ukraine to join the military alliance without the territories controlled by Russia.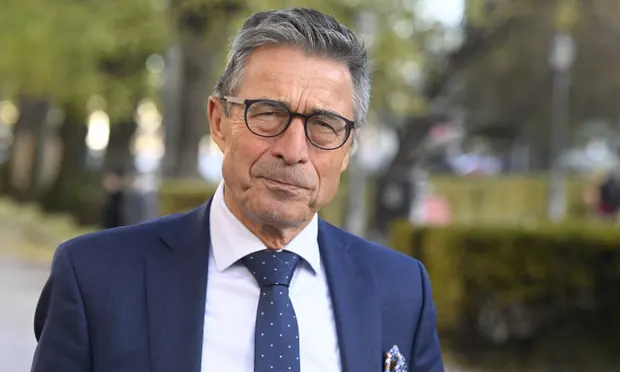 Rasmussen, who was NATO's Secretary-General between 2009 and 2014, insisted that a plan for partial Ukraine membership would not symbolize a freezing of the conflict, but would instead mark a determination to warn Russia that it cannot prevent Ukraine joining the western defensive alliance.
Rasmussen said the cause of Ukraine's Nato membership cannot be deferred again next year.
He said, "The time has come to take the next step and extend an invitation for Ukraine to join Nato. We need a new European security architecture in which Ukraine is in the heart of NATO."
Rasmussen argued that by excluding territory held by Russia from NATO, the threat of a Russia-NATO conflict would be reduced.
Additionally, Zakharova said that the EU's 12th sanctions package against Russia is part of a "hybrid war" waged by the west.
The EU's upcoming 12th sanctions package may include export bans on machine parts and other dual-use goods Russia uses for producing arms against Ukraine, Bloomberg reported on Nov. 15, citing documents it obtained.
Other proposals reportedly include the much-awaited ban on Russian diamonds and measures to reinforce the $60-per-barrel price cap on Russian seaborne oil, which Moscow mostly managed to circumvent.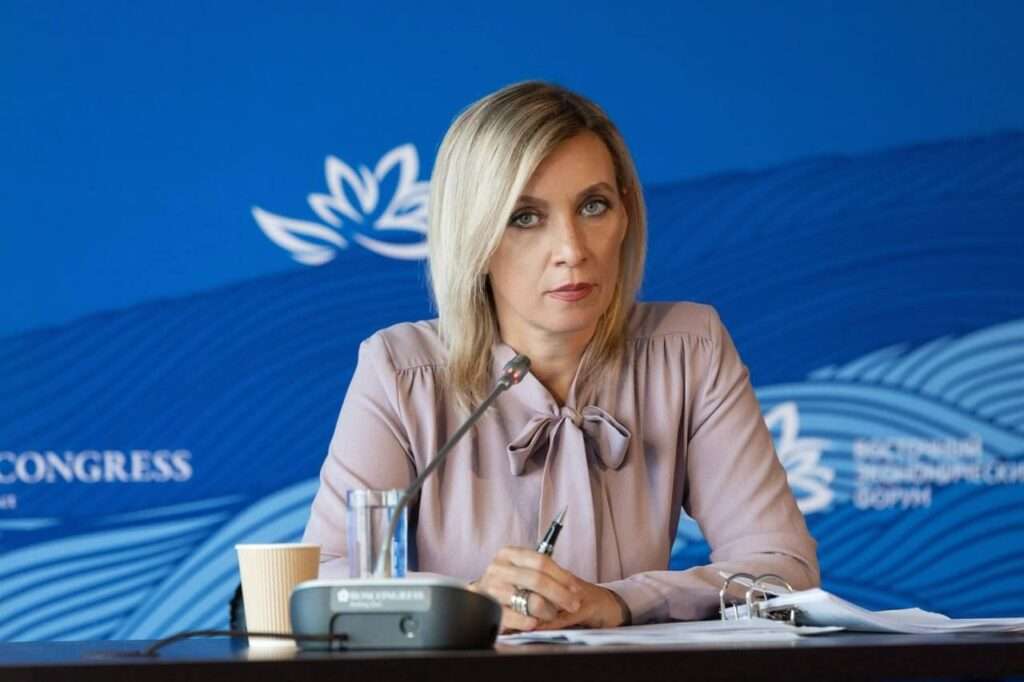 "Due to the endless sanctions flow against Russia, the EU has become Washington's 'useful idiot'," Maria Zakharova, the spokesperson for the Russian foreign ministry said.
Zakharova asserted that the U.S was using Europe as a "stick" in what she cast as Washington's "anti-Russian" policy.
Zakharova said that the new sanctions would achieve nothing and said the west's sanctions had damaged the EU itself.
According to state statistics service Rosstat, Russia's Gross Domestic Product (GDP) grew 5.5% in the third quarter compared to the same period last year, when it shrunk 3.5%.
Russia's economy is on course to recover this year from a 2.1% drop in GDP in 2022, as the West imposed sweeping sanctions against Russia over its invasion of Ukraine.
It was reported that in the first quarter of this year, GDP decreased 1.8% and grew 4.9% in the second.
NATO To Revamp Surveillance Jets
NATO announced that it will buy six Boeing aircraft to replace its ageing fleet of AWACS surveillance planes, bolstering the alliance's capabilities to track the threat from Russia.
"The production of the six new Boeing E-7A Wedgetail aircraft is set to begin in the coming years, with the first aircraft expected to be ready for operational duty by 2031," NATO disclosed.
NATO noted that the joint acquisition by its members represented one of the alliance's "biggest-ever capability purchases," but did not give the overall cost.
The jets will be operated centrally by the alliance, likely out of its Geilenkirchen airbase in Germany, with intelligence shared among the 31 members.
"Equipped with a powerful radar, the aircraft can detect hostile aircraft, missiles and ships at great distances and can direct Nato fighter jets to their targets," the alliance said.
READ ALSO: UN Urged To Take 'Immediate' Action On Aid For Gaza