Arkady Volozh, the Co-founder of Russian internet giant, Yandex, has denounced Russia's invasion of Ukraine.
This came days after he faced criticism in Russia over his apparent efforts to distance himself from the country.
Volozh described himself as a "Kazakhstan-born Israeli tech entrepreneur" on a personal website, drawing some criticism in Russian media and on the Telegram messenging platform for apparently downplaying his links to Russia, a country where he built his business.
He has also been criticised by those opposed to Russia's actions for not speaking out more forcefully against the war.
Volozh noted in a statement issued from Israel, where he now lives, that he could no longer be silent at the actions of the Russian regime under Vladimir Putin following its invasion of Ukraine last year.
"Russia's invasion of Ukraine is barbaric, and I am categorically against it," Volozh stated.
Volozh added that he was horrified about the "fate of people in Ukraine, many of them my personal friends and relatives, whose houses are being bombed every day."
The Yandex Co-founder, who holds both Russian and Israeli passports, admitted, "Although I moved to Israel in 2014, I have to take my share of responsibility for the country's actions."
Volozh developed Yandex in Russia, creating the country's largest tech company and ultimately taking it public on the U.S. Nasdaq stock exchange in 2011.
Often dubbed "Russia's Google," Yandex is the largest Russian search engine and it also offers e-commerce, taxi, fast food delivery and other services.
However, Volozh stepped down as CEO and left the board of directors after the EU included him on its list of sanctions against Russian entities and individuals in June 2022.
The EU stated that the sanctions were in response to Yandex's role in "promoting state media and narratives in its search results" and removing "content related to Russia's war of aggression against Ukraine." Volozh called the EU's decision "misguided."
Following the invasion of Ukraine, Yandex faced accusations of suppressing independent news sources in its search results as the Kremlin clamped down on information relating to the war that clashed with its own narrative.
Volozh Admits Helping Engineers To Flee Russia
In his statement, Volozh revealed that since the start of the war, he has been focused on trying to support talented Russian engineers who decided to leave the country.
"It has been an extraordinarily complex process, helping these engineers to start a new life. It has required focus, care and discretion.
"These people are now out, and in a position to start something new, continuing to drive technological innovation. They will be a tremendous asset to the countries in which they land."

Arkady Volozh
Volozh's statement comes nearly a year and a half after the start of the war.
He defended in his statement that there were reasons to stay silent "during this long process."
He added, "While there will anyway be questions about the timing of my statement today, there should be no questions about its essence. I am against the war."
Volozh's statement can result in him losing control of any assets or money he still has in Russia as the Kremlin has become increasingly aggressive in grabbing assets of those that oppose it.
An example is Oleg Tinkov, the owner of Tinkoff Credit Systems (TCS) that owns Russia's only purely online bank that is listed in London and was worth more than $1bn before the war broke out.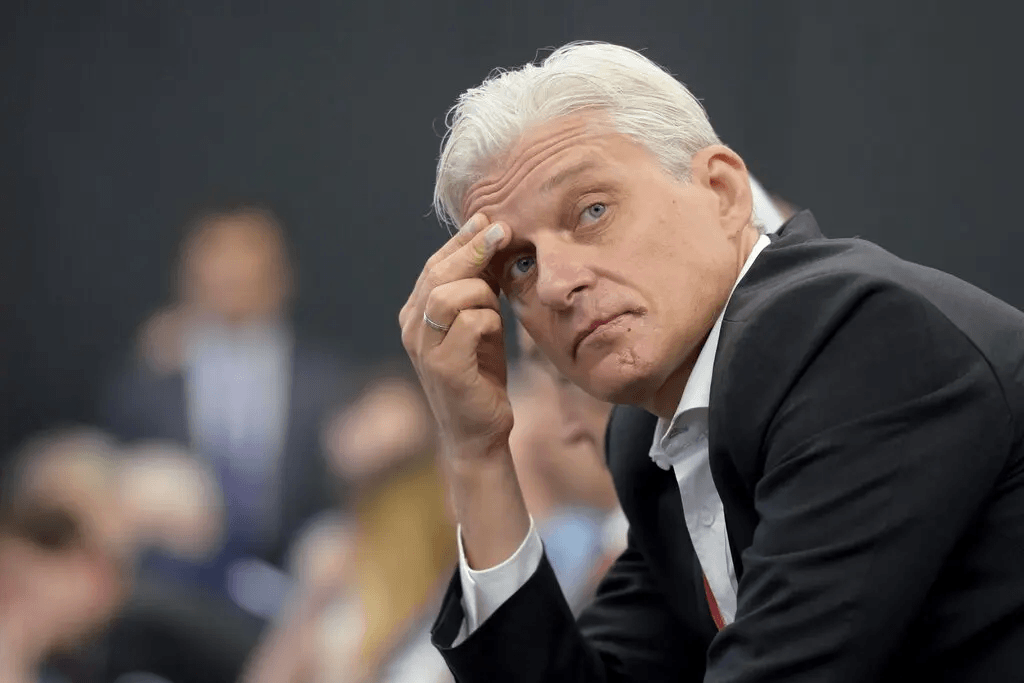 After criticising Russia's decision to invade Ukraine last year, he was forced to sell his bank to fellow tycoon Vladimir Potanin for "pennies on the dollar" and fled into exile in Mexico.
Due to this, most of Russia's leading businessmen have been very cautious about their statements on the war, for the fear of being dispossessed.
A fate similar to Tinkov's now almost certainly awaits Volozh, who still owns about 8% of Yandex.
READ ALSO: Cecilia Dapaah's Case: Freezing Dapaah's Cedi And Dollar Accounts Cause For Celebration- Kpebu