According to a Belarusian news report, The President of Belarus, Alexander Lukashenko has disclosed that he wishes to maintain relations with EU countries.
Lukashenko made his remarks as he addressed Belarusian aviation industry workers at Minsk National Airport on Friday, August 11, 2023.
"Now we make money primarily in the East; in Russia, China but we must not discard contacts with the high-tech West," Lukashenko averred.
He added, "They are nearby, the European Union is our neighbour and we should maintain contacts with them."
"We are ready for this, but there should be due consideration for our interests. Believe me, the time will come (using your professional terms, I would say that now we are going through the period of turbulence), and in 2024-2025, there will be serious changes in the world."

Alexander Lukashenko
Belarus has been a strong ally of Russia over its invasion of Ukraine. Due to this, a number of western countries, including EU members, have enacted sanctions against Belarusian officials, enterprises and industries.
In his address, the Belarusian President expressed the need to establish dialogue with neighbouring Poland. "We need to talk to the Poles," he said, adding that he told the Prime Minister to contact them.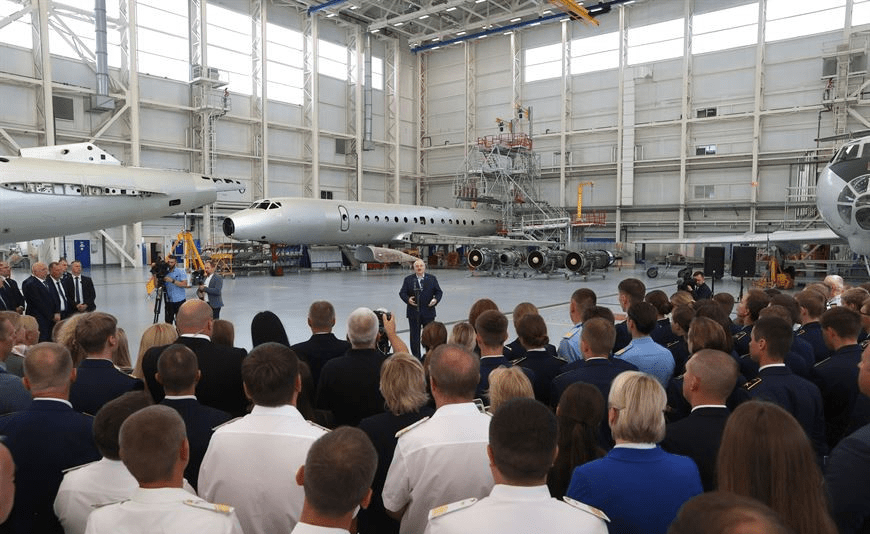 "If they want, we can talk, patch up our relations. We are neighbors, and this is something you cannot choose, neighbors are given by God."

Alexander Lukashenko
Also, Lukashenko stressed that it was not Poland's decision to rock the boat in the region. He said that Poland is being pushed to do so by the United States.
"The Americans have staked on Poland. But the Poles are not stupid people. We are related people, the Slavs. They understand everything perfectly. Let's wait and see. We are open for cooperation."

Alexander Lukashenko
When asked whether Western air carriers are likely to return to Belarus, Lukashenko remarked, "[They may do it] any day. We are not aggressive people. I'd like to emphasize one more time: we are not going to fight against anyone. I say it to you all the time."
"We are peaceful people. We would like to cooperate with everyone," he added.
"Children Are Not To Blame For Anything"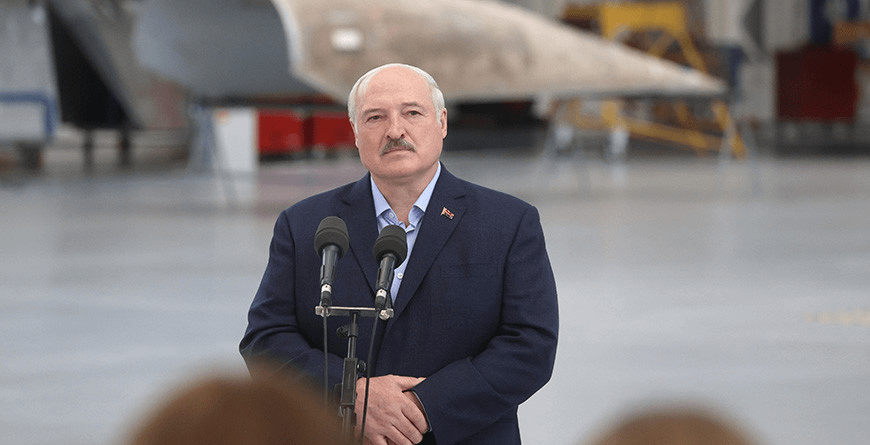 Commenting on criticism coming from the West regarding Belarus' recuperation program for children from Donbass, lukashenko stated that they are attempts to cause "hysteria" around him and Russian President, Vladimir Putin.
He disclosed, "The Westerners are trying to whip up large-scale hysteria around Putin and now around me, up to launching a criminal investigation."
"This is simply ridiculous, I absolutely do not worry about it," he iterated.
"This made it even more clear to us that we are doing the right thing.Children are not to blame for anything. And we agreed with Putin that we will finance these recuperation trips from the Union State budget.
"We have done this before and we will continue to do this despite criticism. God sees it all. If we help people today, God will reward us later. Therefore, we will keep helping children."

Alexander Lukashenko
Furthermore, Alexander Lukashenko stated that the West should deal with the problem of smuggling Ukrainian children for illegal organ transplants.
"They bring children from Ukraine, dismember them and take organs out. They should deal with this problem," he said.
READ ALSO: GIZ GovID Programme Remarkably Increases Registered Taxpayers to 3 million