UK Prime Minister, Boris Johnson has revealed that his government is "anxious" about the Indian COVID variant and is "ruling nothing out" when it comes to tackling its spread.
Johnson also noted that the COVID-19 variant "has been spreading" and the UK wants to "grip it".
"It is a variant of concern; we are anxious about it. We want to make sure we take all the prudential, cautious steps now that we could take.
"So, there are meetings going on today to consider exactly what we need to do. There is a range of things we could do. We are ruling nothing out."
The PM also suggested that the government is considering "surge vaccinations" and "surge testing" in areas with spikes of new variants.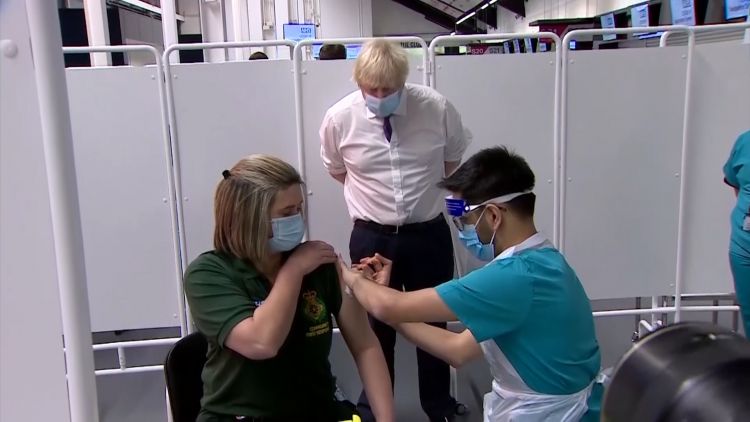 Johnson's comments come as the UK prepares to further ease restrictions in place to tackle the spread of the pandemic.
Despite concerns about the Indian variant, the PM said he "can see nothing that dissuades me from thinking we'll be able to go ahead on Monday and indeed on 21 June everywhere".
Monday, 17th May will see step three of the UK's roadmap out of lockdown come into effect. Pubs and restaurants will be able to reopen indoors and people will be;allowed to mix indoors as two households or under the rule of six.
Also, on 21st June, step four is expected to be implemented, with the government ending "all limits on social contact".
Indian variant should be closely monitored
The Imperial College London, in its latest assessment published;earlier today, 13th May, noted that overall Covid-19 cases in the UK have;fallen to their lowest level since August. The college attributed this feat to the strict lockdown implemented by the government and a successful rollout of vaccines. However, it also warned that the Indian variant should be closely monitored.
The assessment found that the Indian variant, designated "of concern" because it could be more transmissible, was;identified in 7.7% of the 127,000 cases tested between April 15 and May 3.
Professor Steven Riley from Imperial College added that it's unclear;whether the Indian variant is more transmissible but warned that "this is a risk."
Other scientists have also warned that cases related to the variant are expected to go up in the UK in the coming weeks. It's unclear though whether that will lead to a big increase in hospitalizations and deaths given that most of those people deemed vulnerable have been vaccinated.
The European Medicines Agency noted earlier this week that it is "pretty confident" that current vaccines will be effective against the variant
Boris Johnson, in his press conference, suggested that the virus' impact will determine how soon things will get to normal.
"I think we have to wait a little bit longer to see how the data is looking but I am cautiously optimistic about that and provided this Indian variant doesn't take off in the way some people fear, I think certainly things could get back much, much closer to normality."
Read Also: AfDB completes arrears clearance for Sudan