Election experts and statisticians have projected that Joe Biden is one state away from victory in the November 3rd elections also breaking former President, Barack Obama's vote record.
Based on current projections, Joe Biden has 264 electoral votes while Donald Trump has 214. To be elected president, a candidate must win at least 270 votes in what is termed the Electoral College.
In addition, Biden has broken the record set by his former boss for the most votes garnered in a US presidential election. Newly elected President Barack Obama earned 69,498,516 votes in 2008 and Joe Biden has surpassed him, with 70,427,609 and counting.
Biden, in a statement in Wilmington, Delaware, has said it is clear he is winning enough states to take the 270 delegates necessary in the Electoral College to become president.
"My friends, I am confident that we will emerge victorious," Biden said.
Biden emphasised that he and vice-presidential running mate Kamala Harris have also won the popular votes nationwide.
"Only three campaigns have defeated an incumbent president" in US history, Biden said, noting "This is a major achievement."
Biden stopped short of declaring victory, saying the continuing counts of mail-in ballots must be completed. "Every vote must be counted. Nobody's going to take our democracy away from us," Biden said. "We the people will not be silenced."
Biden also called for a "lowering the temperature" and "putting of harsh rhetoric" of the campaign "behind us".
He then urged Americans "to come together as a nation".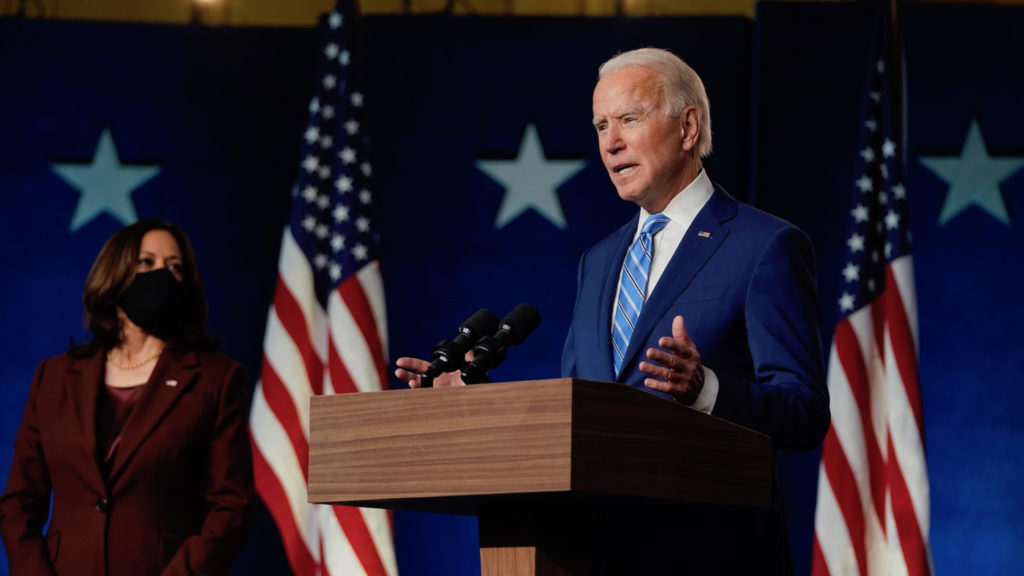 Joe Biden's call for unity comes as President Trump's re-election campaign have filed lawsuits in various states to secure and account for ballots received after 7pm ET (12am GMT) on Election Day.
The lawsuits claim that Republican challengers had inadequate access to ballots received after 7pm on November 3.
In Georgia for instance, the lawsuit further claims a "significant degree of confusion may still exist regarding whether ballots received after 7:00 P.M. can be legally counted in Georgia – and they cannot."
Trump's campaign has said it would go ahead with legal efforts to ensure legally cast – and not illegally cast – votes were counted, and said it expected to win even as ballots in key states continued to be tallied.
"If we count all legal ballots, we win, the president wins," campaign manager, Bill Stepien told reporters on a conference call.
President Trump echoed his sentiments in a tweet stating, "Last night I was leading, often solidly, in many key States, in almost all instances Democrat run & controlled. Then, one by one, they started to magically disappear as surprise ballot dumps were counted. VERY STRANGE, and the 'pollsters' got it completely & historically wrong!"
The US is now anxiously awaiting results from three key battleground states: Pennsylvania with 20 electoral votes, North Carolina with 15 and Georgia with 16.