On Tuesday, July 18, 2023, Florida Governor and Republican Presidential hopeful, Ron DeSantis filed his paperwork for South Carolina's Republican primary.
This makes him the first major party presidential candidate officially on the ballot for the first-in-the-South contest.
DeSantis signed his filing documents during a stop at the South Carolina Republican Party headquarters in Columbia, surrounded by supporters including state legislators who have endorsed his bid.
Speaking to reporters on Tuesday, he rejected suggestions that his campaign might have grown too big in its early stages.
"At the end of the day, when you start, there are certain investments that you make. We really believe having an important apparatus on the ground is important in caucus states and early states."

Ron DeSantis
The filing comes at a crucial time for DeSantis and his campaign. When he entered the race in May, he expected to emerge as the main challenger to former President Donald Trump.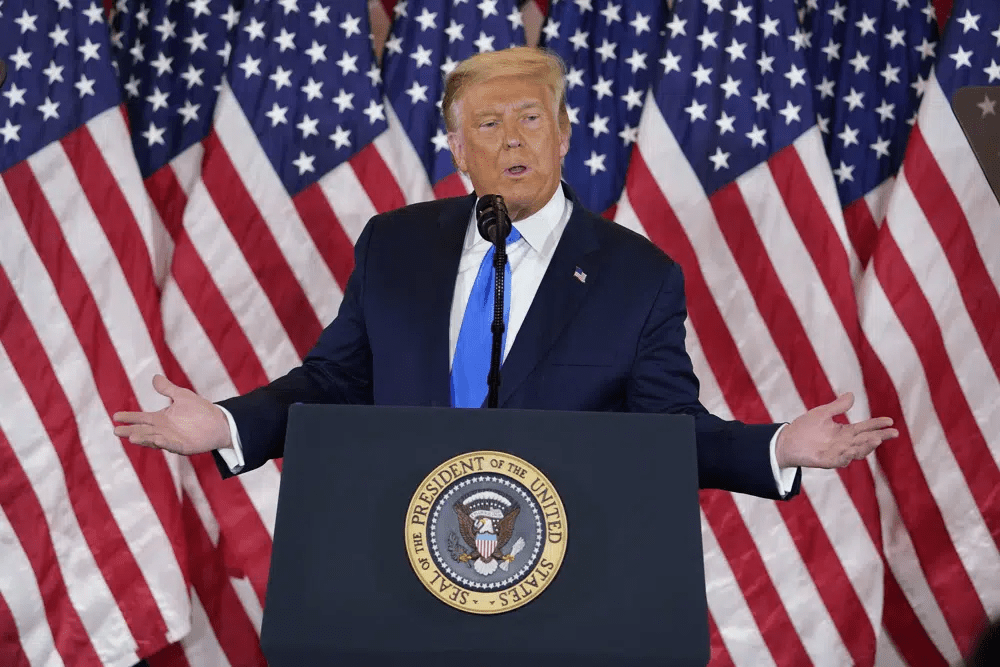 However, DeSantis has found it difficult to catch up and has recently started to reduce his campaign staff as Trump has a commanding lead in the primary.
Currently, the Florida Governor is making his third trip through South Carolina as a potential presidential candidate. To commence his tour, DeSantis held an event in Tega Cay, an affluent community on Lake Wylie along the state line with North Carolina, on Monday, July 17, 2023.
After about a half hour of remarks, in which he hit on the high points of his stump speech, DeSantis also took a handful of questions from the crowd of about 900 gathered to hear him.
South Carolina is set to hold its GOP presidential primary on February 24, 2024. The state is critical for Republican presidential hopefuls and has been a strong base of support for Trump in his previous campaigns.
DeSantis To Disclose Plans To Reform U.S Military
Later on Tuesday, DeSantis is slated to roll out his plans to reform the U.S. military in West Columbia.
DeSantis, a former Navy officer who served in the Navy Judge Advocate General's Corps in Iraq, has argued that the military is too focused on efforts at diversity and inclusion.
DeSantis previewed his plans on Monday night. He said that as Commander in chief, he would be "ripping the woke out" of a military that today is full of "social experimentation, ideology, woke agenda, pronouns, drag queens."
The rollout, along with a rare press conference, was planned for a stop at the Celebrate Freedom Foundation. The nonprofit, founded by retired military leaders, states on its website that it aims to "honor past aviation pioneers and inspire future space and aviation pioneers" through a STEM outreach program directed at K-12 students.
The rollout is DeSantis' second official policy pronouncement of the campaign. In June, he outlined his immigration proposals during a visit to a Texas border city.
The proposals call for ending birthright citizenship, finishing construction of the southern border wall and sending U.S. forces into Mexico to combat drug cartels
Much of DeSantis' immigration plan faces tall odds, requiring the reversal of legal precedents, approval from other countries or even an amendment to the U.S. Constitution.
READ ALSO: Tullow Oil Releases First Half Year Report, Reduces Gross Debt By $266 million