Florida Governor, Ron DeSantis, a Republican presidential hopeful, has emphasized his support for Israel to continue building settlements in West Bank without U.S interference, claiming that the Palestinian territory is not occupied.
His comments come as Israel's largely ceremonial President, Isaac Herzog, is set to visit Washington, DC, on Tuesday, July 18, 2023, raising questions as to why Israeli Prime Minister Benjamin Netanyahu was not invited.
Speaking to Christians United for Israel (CUFI) on Monday, July 17, 2023, DeSantis highlighted his pro-Israel defensibility, including his efforts to crack down on companies that boycott the U.S ally.
CUFI is one of the largest Christian Zionist organisations, representing a significant conservative constituency of US evangelicals who back Israel for religious reasons.
Referring to the West Bank by its Biblical name, DeSantis averred, "Judea and Samaria are not occupied territory."
He added that, while the land is disputed, Israelis have "the strongest claim of right" to the West Bank. "They have every right to have very strong communities in those areas," DeSantis said.
This is not the Florida Governor's first time of expressing such sentiments. He has made such comments before, even prior to his entry into the U.S presidential race in May.
Nonetheless, DeSantis' remarks indicate that Republican presidential candidates will push forward with staunchly pro-Israel stances as they try to appeal to their right-wing base.
Republican presidential hopefuls; Nikki Haley and Mike Pence are also set to address the two-day conference, which ends on Tuesday, July 18, 2023 in Washington, DC.
The West Bank is Palestinian territory. Israel captured the land in 1967, and it has been building settlements for its citizens in the area in violation of international law, while having de facto control over millions of Palestinians in the same territory.
A number of human rights groups, such as Human Rights Watch and Amnesty International, have concluded that Israel is imposing apartheid on Palestinians.
Desantis Decries Biden's Policies
Also, DeSantis criticized President Joe Biden's policies despite the fact that the Democratic President has supported unconditional support for Israel.
"We also have to reject the Biden administration's attempt to force a 'two-state solution' with pre-1967 borders," the Florida Governor said.
"First of all, those borders are indefensible. They want to carve up Jerusalem and all that, but here's the thing, you can't have peace with people that don't believe you have a right to exist as a Jewish state."

Ron DeSantis
Moreover, DeSantis slammed Biden for not inviting Israeli Prime Minister Benjamin Netanyahu to the White House and for denouncing the push to overhaul Israel's judiciary.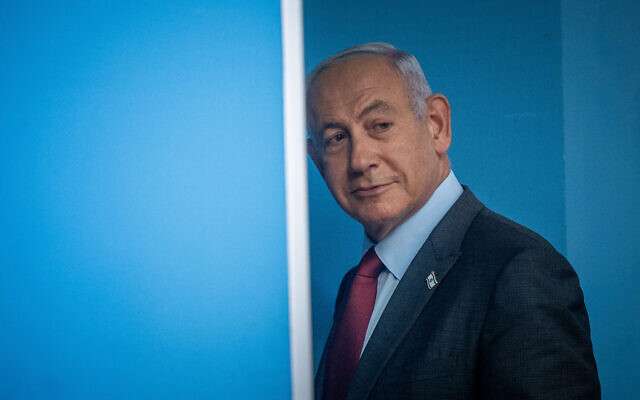 "This judicial reform, Biden needs to butt out of that and let Israel govern itself. I can tell you this: As President, I will welcome Prime Minister Netanyahu to come visit the White House," he said.
The overhaul, which would weaken judicial oversight of the government, has sparked ongoing protests in Israel.
Later on Monday, Netanyahu's office divulged that Biden has invited the Israeli Prime Minister for talks in the U.S during a phone call between the two leaders, without specifying a timeframe or where the meeting would take place.
READ ALSO: KIC Inaugurates New Office to Expand Agribusiness Services And Improve Local Economic Governance