Former Donald Trump lawyer, John Eastman surrendered at the Fulton County Jail on Tuesday, August 22, 2023, to face charges against him over a campaign to overturn the 2020 United States election results in Georgia.
Eastman was indicted last week alongside Former U.S President, Donald Trump and 17 others, who have been accused by Fulton County District Attorney, Fani Willis of scheming to subvert the will of Georgia voters in a desperate bid to keep Joe Biden out of the White House.
The indictment alleges that Eastman and others attempted to put in place a slate of "alternate" electors falsely certifying that Trump won and tried to pressure then Vice President, Mike Pence into rejecting or delaying the counting of legitimate electoral votes for Biden.
In a statement issued by his lawyers, Eastman noted that he was surrendering "to an indictment that should never have been brought."
He criticized the indictment for targeting "attorneys for their zealous advocacy on behalf of their clients" and said that each of the defendants was entitled to rely on the advice of lawyers and past legal precedent to challenge the results of the election.
"I am confident that, when the law is faithfully applied in this proceeding, all of my co-defendants and I will be fully vindicated," Eastman added.
Scott Hall, a bail bondsman and Republican poll watcher in Georgia's Fulton County, also turned himself in at the jail.
Hall has been accused of being involved in a voting systems breach that prosecutors say took place in Coffee County, southeast of Atlanta, in early 2021.
Hall, 58, is a former President of the Georgia Association of Professional Bondsmen. He has a bond agreement of $10,000 and was expected to be released after being processed.
Other defendants in the Georgia case include Trump's former Attorneys; Rudy Giuliani, Sidney Powell and Jenna Ellis, as well as former White House Chief of staff, Mark Meadows.
Georgia prosecutors have given the co-defendants until Friday, August 25, 2023, to voluntarily surrender at the Fulton County Jail, where authorities will take their photographs, fingerprints and personal information.
Trump To Turn Himself In On Thursday
Former U.S President, Donald Trump has disclosed that he plans to turn himself in on Thursday, August 24, 2023.
"Can you believe it? I'll be going to Atlanta, Georgia, on Thursday to be ARRESTED by a Radical Left District Attorney, Fani Willis," Trump noted on his Truth Social platform this week.
Trump, the frontrunner for the Republican Party's 2024 presidential nomination, has repeatedly lambasted Georgia officials, accusing them of conducting a "witch hunt" that aims to hamper his re-election bid.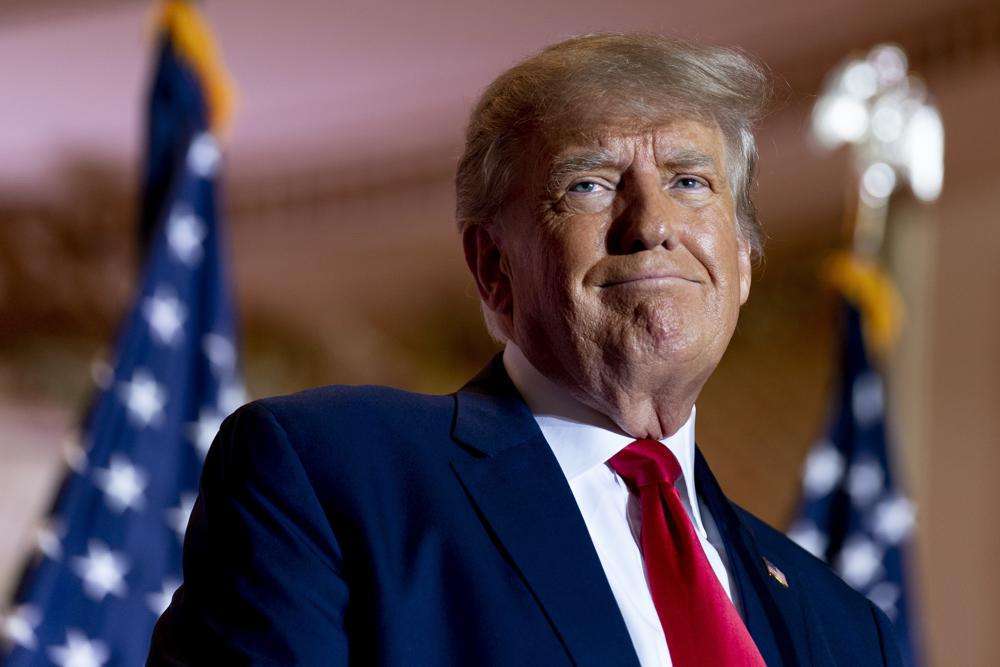 The Georgia case marks the second indictment against Trump over 2020 election interference, and the fourth time that he has been criminally charged so far this year.
He was indicted on federal election interference charges in early August, as well as on federal charges of mishandling classified documents in June. He also faces a state-level prosecution in New York linked to a hush-money payment made to a porn star.
Trump pleaded not guilty in the first three cases and is expected to do the same in the Georgia indictment, which came after a years-long investigation into efforts by Trump and his allies to alter the presidential election results in the state.
Meanwhile, a Georgia judge on Monday, August 21, 2023, approved a $200,000 bond agreement for Trump.
The agreement set out strict rules for Trump's behaviour in the lead-up to the trial, barring him from making any "direct or indirect thread" against those involved in the case, among other things.
READ ALSO: MoE Target 25% Increment In STEM Enrolment For SHS Students