As part of President Biden's Investing in America agenda, the U.S Department of Energy (DOE) has announced up to $1.2 billion investment into two projects to remove carbon dioxide from the air.
The investment, announced on Friday, August 11, 2023, is meant to advance the development of two commercial-scale direct air capture facilities in Texas and Louisiana; the South Texas Direct Air Capture hub and Project Cypress in Louisiana.
The process, known as direct air capture, does not yet exist on a meaningful scale and could be a breakthrough if it did so economically.
Direct air capture removal projects are similar to huge vacuum cleaners sucking carbon dioxide out of the air, using chemicals to remove the greenhouse gas. Once removed, carbon dioxide gets stored underground, or is used in industrial materials like cement.
In a press conference, U.S Energy Secretary, Jennifer Granholm disclosed, "These two projects are going to build these regional direct air capture hubs."
"That means they're going to link everything from capture to processing to deep underground storage, all in one seamless process," she added.
"If we deploy this at scale, this technology can help us make serious headway toward our net zero emissions goals while we are still focused on deploying more clean energy at the same time."

Jennifer Granholm
Granholm also stated that the projects are expected to remove more than 2 million metric tons of carbon dioxide from the air annually once they are up and running; the equivalent of removing nearly 500,000 gas cars off the road.
The machines are being built to essentially accelerate the natural carbon removal already done by trees and oceans, which is not happening fast enough to capture fossil fuel emissions at the scale humans are emitting them.
White House Senior Adviser, Mitch Landrieu, told reporters that these will be the first direct air capture projects at this scale in the U.S and "will be the largest in the world."
Officials claim that the projects will create 5,000 jobs for local workers and people formerly employed in the fossil fuel industry.
Energy Secretary Says Reducing Carbon Emissions Alone Will Not Be Enough To Combat Climate Change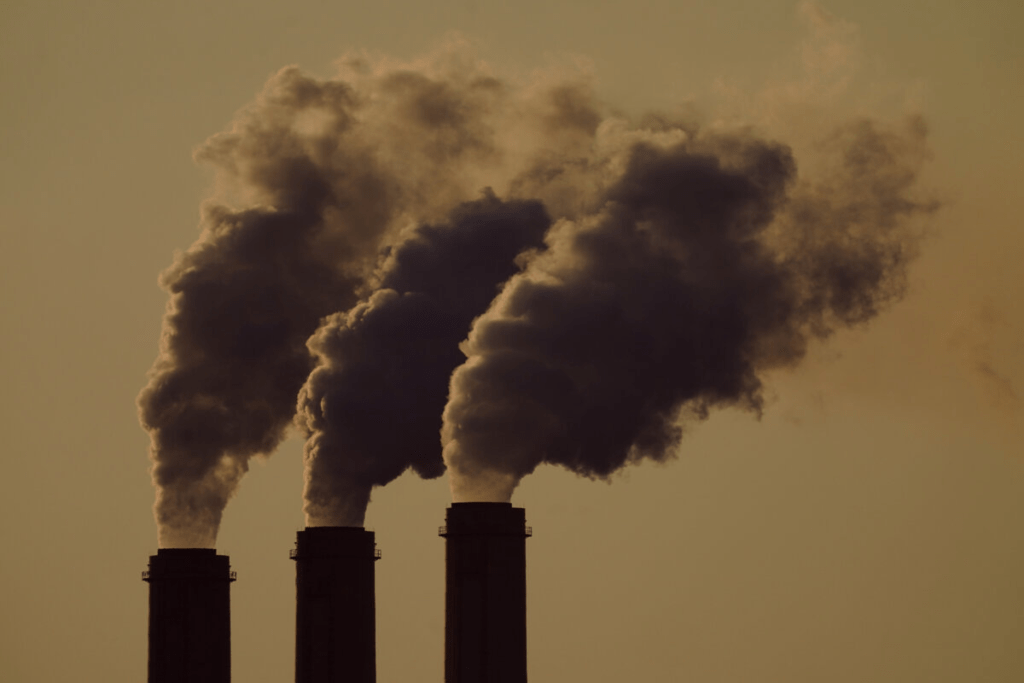 According to a news release issued by the U.S Energy Department, the Energy Secretary, Jennifer Granholm said, "Cutting back on our carbon emissions alone won't reverse the growing impacts of climate change."
Granholm added, "We also need to remove the CO2 that we've already put in the atmosphere—which nearly every climate model makes clear is essential to achieving a net-zero global economy by 2050."
"With this once-in-a-generation investment made possible by President Biden's Investing in America agenda, DOE is laying the foundation for a direct air capture industry crucial to tackling climate change—transforming local economies and delivering healthier communities along the way."

Jennifer Granholm
"DOE estimates that reaching President Biden's ambitious plan for a net-zero emissions economy will require that between 400 million and 1.8 billion metric tons of CO2 be removed from the atmosphere and captured from emissions sources annually by 2050," the news release noted.
Meanwhile, there is the issue of how hubs are powered to ensure carbon removal is not adding more emissions to the atmosphere.
Representatives from Battelle, the owner of the Louisiana project, said they would be powering the hub with clean energy bought from the local utility, but have plans to power facilities with renewable energy in the future.
The Energy Department revealed that in coordination with the selected project teams, it is planning to co-host in-person community briefings to engage with local stakeholders in Texas and Louisiana in September, 2023.
READ ALSO: Director of Department of Agriculture Calls on Cashew Farmers to Focus on Quality and Processing to Boost Export Earnings