Senior Research Scientist at the Savannah Agricultural Research Institute (SARI) of the Council for Scientific and Industrial Research (CSIR) Dr. Jerry Nboyine has explained that efforts are underway to ensure approval for Ghana's first GMO crop, the pod borer resistant (PBR) cowpea.
This was revealed at a workshop themed, 'Speaking Science Ghana', which brought together senior and junior scientists with academic institutions and research organizations across the country for training on best practices in science communication.
The GM cowpea has been developed to resist the deadly pod borer which could cause up to 100% crop yield loss on farms. "With PBR Cowpea, farmers can attain the potential yields of most commercially released cowpea varieties which is about 2 tonnes per hectare. This is about a four-fold yield increment over existing yields," he explained.
GM foods to make Ghana attain food sufficiency
He said approval of the variety will help ensure "protection of our environment from hazardous insecticides, protection of cowpea farmers from pesticide poisoning, and protection of consumers from pesticide poisoning."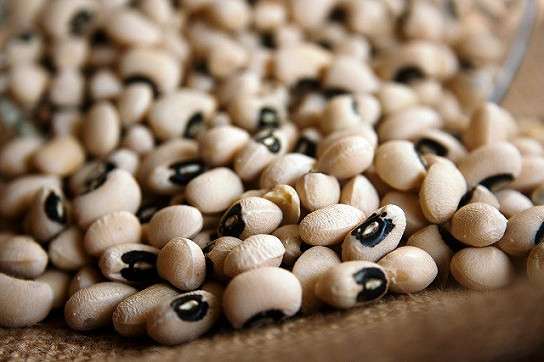 "With GM cowpea, Ghana can attain food sufficiency in the area of cowpea production. Nigeria has commercialized PBR Cowpea and will soon export grains to Ghana informally. Our market women will buy cowpea from Nigeria and there is no guarantee that some PBR Cowpea will not be included in what is brought into Ghana."

Dr. Jerry Nboyine
Dr. Maxwell Darko Asante who is Deputy Director of the Crop Research Institute of the CSIR also told the participants Ghana is additionally developing a GM rice (NEWEST rice).
He said the GM rice being developed uses nitrogen efficiently, uses water efficiently, and has salt tolerance. "The lead Nitrogen-Use Efficient lines have a yield advantage of 15-30% compared to the non-GM version on nitrogen-deficient soils," he explained.
He said if this crop gets adopted, resource-poor farmers who cannot afford the recommended levels of fertilizer can still have good yields. This will improve livelihoods, mitigate the effects of climate change, as well as help ensure marginal areas which cannot support rice production, could be cultivated.
Scientists urged to increase 'science advocacy'
Research scientist at BNARI, Dr. Elaine Azu, who participated in the science communication training said it has equipped her with the appropriate tools to communicate about science and technology's role in agricultural production.
"Now I have the skills to be able to go out there… It's time for the public to know what scientists are doing in the lab. To my fellow scientists, step out, and let people know how science can contribute to the development of Ghana."

Dr. Elaine Azu
The GM foods issue has been a national concern as many are of the view that foods that are genetically modified aren't sustainable enough because seeds from those crops cannot be planted.
READ ALSO: Pure Water Factory at Adafienu Commissioned- Youth Employment Rate to Increase