The Greenworld Flourishers has launched the 'Uber drivers of pineapple project', and called on investors to support the initiative.
Like the Uber business, the pineapple project seeks to farm for investors who love to invest their money into agriculture but are busy to farm, the Greenworld Flourishers Co-Founder, Twum Barimah Maxwell, told the Vaultz News.
 "We want to be like the Uber drivers in pineapple. Do you see the way Uber drivers operate? People buy the car for others to work with. That's the same model we want to adopt in our pineapple business. We farm for people and share the profit. There is huge potential in the pineapple industry regarding market accessibility both in Ghana and outside of Ghana, our main reason for venturing into this business."

Twum Barimah
Mr. Twum Barimah said that investors will receive between 30 to 45 percent profit after two years for every amount an investor pushes into the project.
He added, "We already have five investors on board, who have invested in an acre each. For an acre of pineapple, an investor would have to invest an amount worth GHS32,000. We are looking forward to most investors investing in this project to make the project grow".
He explained further that "The investment period is 2years (24 months) according to our official documentation, and the profit ranges between (Ghc12,000 – 15,000)".
Speaking at the Ishamel Yamson & Associates business roundtable in May 2022, Mr. Twum Barimah, expressed gratitude to Ishmael Yamson and Associates for giving them a grant of 700 dollars to kick start the initiative in 2021.
 "We remember how Ishmael and Yamson Organization coached us and gave us a seed capital to start the project. Today we are doing well and started a 10-acre pineapple project with plans of expanding depending on how many investors come on board", he noted
Greenworld Flourishers to be leading producers of pineapple in Africa
The core mission of the Greenworld Flourishers is to boost pineapple production in Ghana by feeding the industries and exporting in the long term while creating employment for the youth in rural Ghana.
Mr. Twum Barimah said the business has plans to diversify into juice processing in the long term. "We aim to become the leading pineapple producing firm in Africa", he added.
"In the near future, we wish to expand our land growing area with the aid of modern farming equipment and irrigation system, to be one of the leading producers of pineapples. We also plan to diversify into the fruit processing and export sectors."

Twum Barimah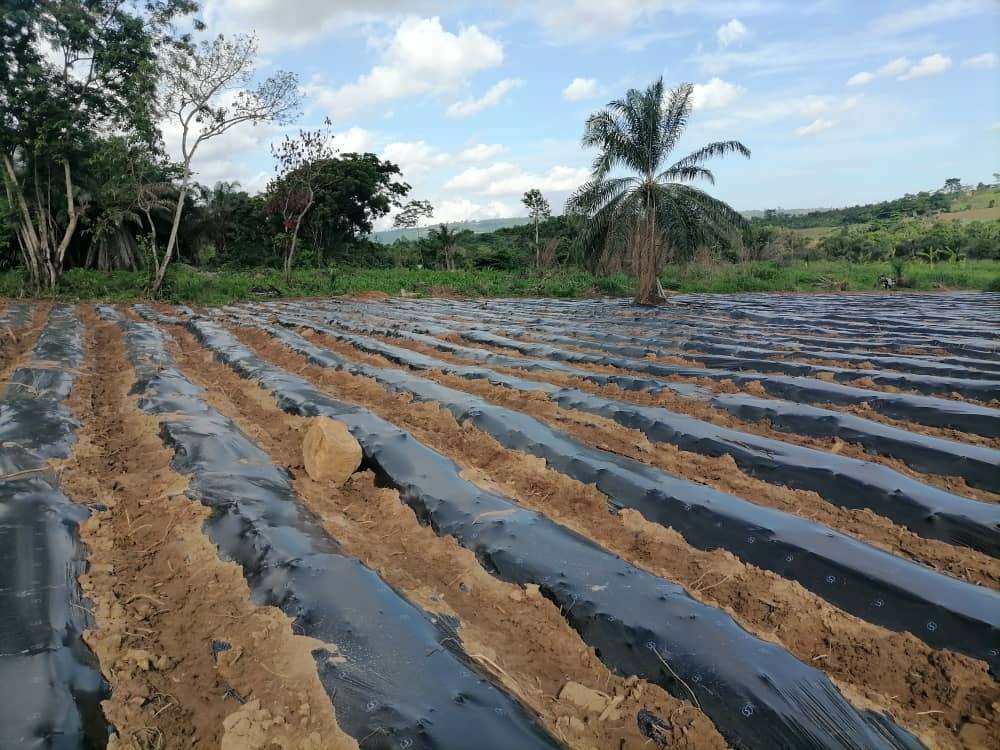 Other competitors in the pineapple industry but demand still not met
Mr. Twum Barimah said there are many commercial pineapple farmers in Ghana but that is not a bother at all.
"There are other commercial pineapple farms around. But the demand for Pineapples by the processing factories and the export market cannot be met", he revealed.
Mr. Twum Barimah concluded by calling on investors and people interested in Agriculture especially Pineapple farming but whose work schedules do not allow them to go into it full-time to invest in the project.
"As long as they meet the minimum capital requirements for an Acre of Pineapple farm, i.e. (Ghc32,000). We are ready to farm on their behalf. And they can visit their farm at their own time."

Twum Barimah
READ ALSO: Slight Rains Expected In Coastal Areas Today – GMA