Head of programmes and advocacy at the Peasant Farmers Association of Ghana (PFAG), Charles Nyaaba, has welcomed the decision by government to grant tax exemption on agro-inputs and some agricultural related activities.
According to him, tax exemptions on the importation of agricultural machinery equipment and inputs and medical consumables, raw materials for the pharmaceutical industry introduced by government in the 2024 budget has been of concern to farmers.
He revealed that it is an issue that the association keeps engaging both the ministry of food and agriculture and ministry of finance on to find permanent solutions to.
"So, for us, government bringing that waiver back is something that we are very happy about because we've already engaged them and made them to understand that it wasn't a good decision that was taken, and it was leading to food production and supply. On that score, I would want to commend the ministry for doing that."

Charles Nyaaba
Mr Nyaaba recounted that last year most poultry farmers had to close down their operations because they could not procure raw material.
He noted that it was around this time that the former agric minister, Afriyie Akoto, created the Planting for Food and Jobs market at the headquarters of the ministry to beat down food prices, when in reality there was nothing to show.
Additionally, he explained that the reason for the minister's postures was due to cost of production and the food price inflation that was experienced in the middle of the year.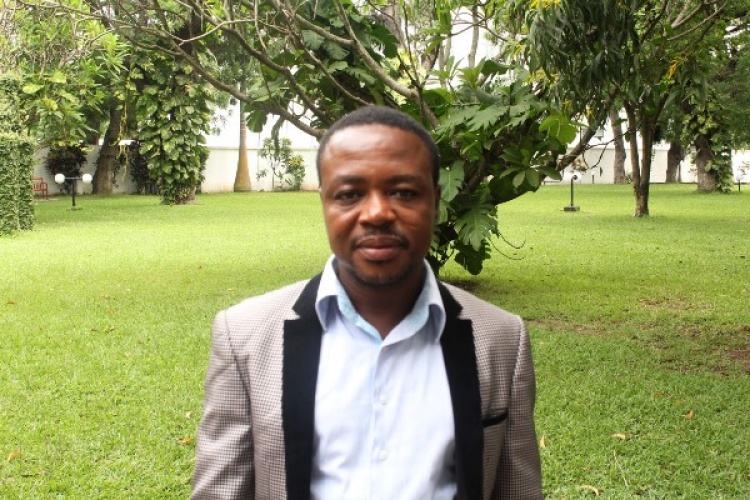 "… Last year was just cost food inflation, and all was attributed to government taking that waiver we used to benefit from import duties when you're bringing in your agro-inputs. So, last year for instance, those who were bringing in tractors, the price more than doubled, fertilizer prices doubled seed price and medication doubled. So, the cost of production actually doubled and that affected the efficient application of those inputs in farming, leading to low supply."

Charles Nyaaba
Allocation of funds to support flood victims
Commenting on the GHC220 million allocated to support flood victims of the Akosombo dam spillage, Mr Nyaaba expressed relief over the move by government to support affected communities.
He highlighted that the association along with other stakeholders have been calling for such intervention.
"The second one that I'm actually waiting to see is the GHC220 million to the flood victims of Akosombo spillage, we've been calling for that. I'm only concerned of how the resources will be distributed among the flood victims because in the past we had experience of similar interventions which ended up actually not benefiting the victims.

"I'm a bit concerned because if you say you allocate resources, how much? So, if you just make a statement that you're working with the ministry of food and agriculture to allocate resources to restore flood victims, we think that it is too vague, and we expect to see the specifics."

Charles Nyaaba
Touching on the second phase of the Planting for Food and Jobs captured in the budget, Mr Nyaaba emphasized the need for government to come clean on the allocation made to that effect.
He expressed that although government is going to facilitate credit for aggregators to be able to procure seeds and fertilizers for farmers, specificity in terms of amount of money set aside wasn't stated.
"A lot of engagement has gone into that, but we are yet to see the actual implementation and how government's investment is going into that. If you look at the whole arrangement, it looks like government is only going to play a facilitation role and that is also something we are concerned about."

Charles Nyaaba