Professor Ernest Winful, the Dean of International Programmes and Institutional Cooperation (DIPC) at the Accra Technical University, has charged smallholder farmers to move from being Peasant entrepreneurs to be­coming more industrial.
According to the Dean of International Programmes and Institutional Cooperation, commercialisation of agriculture is key to national development, hence the need to sensitise farmers to transform into commercial to enable the country achieve food security.
"Smallholder farmers should be conscientised to move from that peasant thinking entrepreneurship into businesswise. This will bring development into the country and its something the country has to look into, food is number one and if we can't go into technology, agric should be the answer to most of our problems."

Professor Ernest Winful
Prof. Winful noted that statistics shows that unemployment rate in agribusiness was about 3.3 per cent, which showed that most peo­ple failed to venture into the sector.
"Agriculture is an area that a lot of people can venture but how come they have high unemploy­ment rate in Ghana. It is either we do not understand or don't know these opportunities, therefore we have to hammer more on that."

Professor Ernest Winful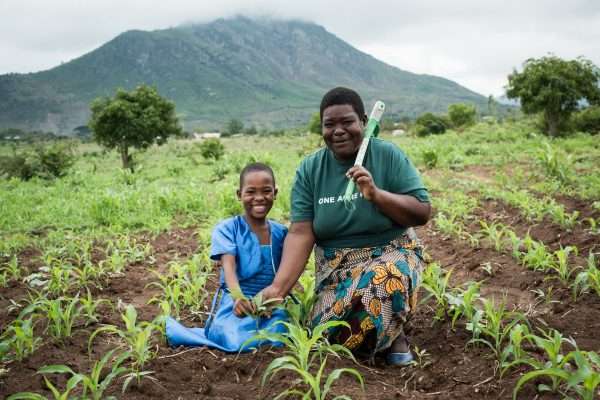 The Dean attributed the high unem­ployment rate in agribusiness to academia with regards to curricu­lum used in the educational system, especially in the Technical and Vocational Education and Training (TVET).
Prof. Winful urged authorities in charge of TVET to collaborate with industry to design curricula that are specifics to enable students meet industrial needs of the country.
The Executive Director of Social Enterprise Ghana, Mr Edwin Zu-Cudjoe, on his part, said there are more than 100,000 social enterprises operating in Ghana and 55 per cent of such operated in climate smart agribusiness.
Mr Zu-Cudjoe noted that social enterprise agri­business are employing more than 800,000 people and contrib­uted to about $2 billion to the country's Gross Domestic Product (GDP). He stated that in spite of the above, social enterprises in agribusiness are bedeviled with challenges, which ranged from difficulties in accessing market, ac­cessing investment, poor irrigation, poor infrastructure, climate change, gender and disability inclusion.
Stakeholders In The Entrepreneur­ship And Small Business Develop­ment Ecosystem To Collaborate
Mr Zu-Cudjoe called on various stakeholders in the entrepreneur­ship and small business develop­ment ecosystem to collaborate to address the social, environmental and economic challenges facing the sector.
The researcher of the report, Prof. Ernest Asamoah, in his presentation, said lack of access to capital is the major barrier to growth in the social enterprise agri­business sector, followed by lack of access to grant funding.
Prof. Ernest Asamoah recommended that more training in agribusiness are must be done at the local level and Social Enterprise Innovation Fund be provided to drive Investment.
Ghana is largely dominated by smallholder farming. Just last week, Microsoft, OCP Africa partnered to support smallholder farmers, agri-dealers and other stakeholders in Africa. The partnership was intended to reinforce and enhance the quality of farmers' production, enables them to better manage their businesses.
READ ALSO: Kejetia Market Fire: Pay Small Premiums In Exchange For Comprehensive Cover- IBAG President