AngloGold Ashanti has reported that it witnessed a fivefold increase in its full-year dividend payment and added 6 million ounces of new Ore Reserve, on a gross basis, as it "chartered a return to growth in the coming years".
The performance for the year was underpinned by a strong year at Geita, whilst steady performances at Kibali, Iduapriem, Siguiri, Sunrise Dam, and AGA Mineração helped offset declines in production at Tropicana, Cerro Vanguardia (CVSA) and Serra Grande, AngloGold Ashanti revealed.
Additionally, the Obuasi Redevelopment Project continued its ramp-up, delivering a 127,000oz in production despite delays in receiving equipment and in the arrival of skilled personnel, critical to the project as a result of COVID-19 related lockdowns in various jurisdictions during the year.
Christine Ramon, the Interim Chief Executive Officer sharing her thoughts on the performance of the company, opined that "After several years of rationalising our portfolio, we have a clear and credible path to disciplined, high-return growth

"We've built a solid balance sheet, which allows us to continue self-funding our capital investment, while rewarding shareholders."
In fulfilling a strategic objective to improve direct returns to shareholders, the Company's Board declared a full-year dividend of 705 ZAR cents per share which is approximately 48 US cents per share compared to a dividend of ZAR 165 cents per share (9 US cents per share) in 2019.
Also, AngloGold Ashanti embarked on a multi-year initiative in 2020 to increase investment in ore reserve development and brownfields exploration. The programme yielded 6 million ounces of gold extending the overall reserve life of the Company's portfolio.

"These additions included 1.4 million new ounces of Ore Reserve at the Geita Gold Mine in Tanzania, and 1.8 million ounces at Obuasi, in Ghana".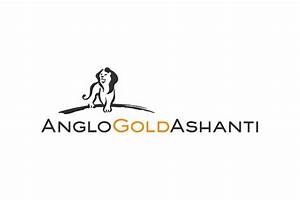 Despite the good performance, AngloGold Ashanti suffered a 7% reduction in production to 3.047Moz at a total cash cost of $819/oz in 2020 from 3.281Moz at a total cash cost of $776/oz in 2019. This decline was due mainly to the sale of the remaining South African producing assets, the cessation of mining activities at Sadiola and Morila in Mali, and the impact of the COVID-19 pandemic.
Going forward, the renowned Gold Mining Company asserted that it aims to grow annual production from last year's 3.05 million ounces to between 3.2 million ounces and 3.6 million further ounces, by 2025. Highlighting some areas to focus on to realise this growth, AngloGold Ashanti revealed that this will mainly include the ramp-up of the Obuasi mine in Ghana, and incremental improvements from existing assets in the next two years. Beyond that, it will include the addition of new production from Colombia assuming plans for investment are approved by the Board of the Company (the "Board") later this year.

"On a five-year indicative outlook, the Company expects to see an average of 5.0% CAGR [Compound Annual Growth Rate] in gold production between 2021 and 2025. This is underpinned by the Company's ten operating assets, as well as the Company potentially moving forward with investments in the Quebradona and Gramalote projects".

AngloGold Ashanti