Gold major, Barrick Gold recorded a decline in gold output by 17.7 per cent for the first quarter of 2022, owing to the lower output at its Carlin Cortez mines in Nevada.
Barrick Gold said in a press release, on Thursday, April 14, 2022 that the gold output was lower at its Carlin and Cortez mines due to depletion of stockpiled higher grade underground ore after the mechanical mill failure at a roaster facility, which processed the gold ore, in the second quarter last year.
Regarding the average market price for gold in the quarter, the company said it reached $1,877 per ounce, up from $1,795 per ounce in the prior quarter. Barrick reported preliminary Q1 2022 sales of 1.0 million ounces of gold and 113 million pounds of copper as well as preliminary Q1 2022 output of 1.0 million ounces of gold.
"As expected, preliminary Q1 gold production was lower than Q4 2021 including at: Carlin and Cortez following the depletion of stockpiled higher grade underground ore processed in Q4 2021 after the mechanization mill failure at the GoldStrike roaster in Q2 2021…
"As Q1 gold ounces sold are 20 per cent lower than the previous quarter, Q1 gold cost of sales per ounce is expected to be 10 per cent to 12 per cent higher, total cash costs per ounce are expected to be 15 per cent to 17 per cent higher…"

Barrick Gold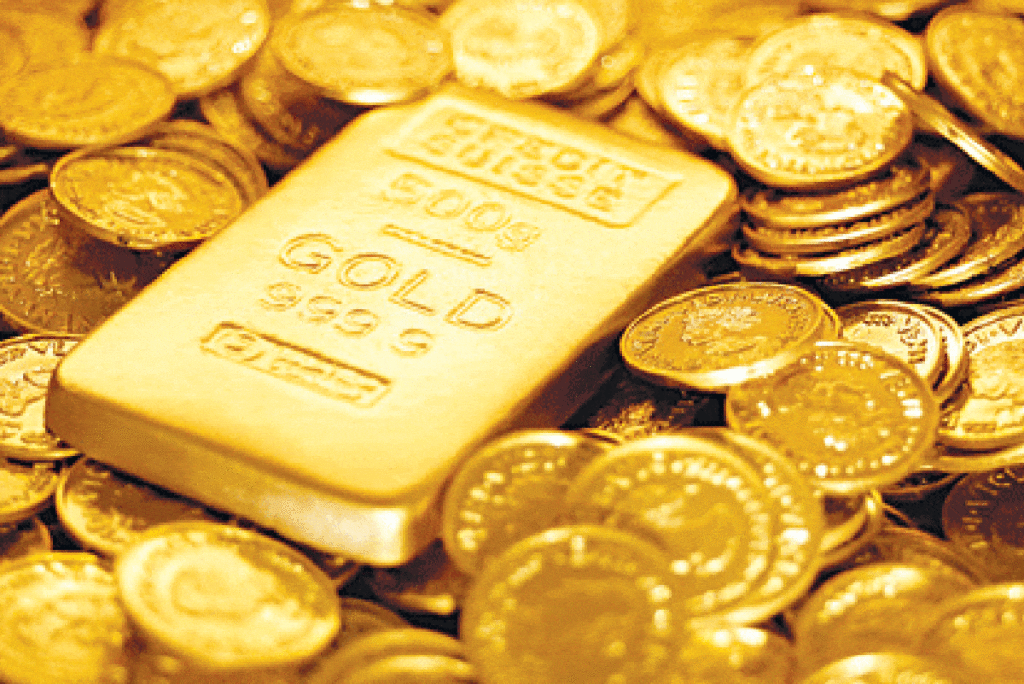 Barrick Gold's AISC to be Lower
Barrick Gold said it expects the company's all-in sustaining costs (AISC) for gold, a key industry metric, to be 19 per cent to 21 per cent higher from the fourth quarter, which AISC for copper is expected to be 1 per cent to 3 per cent lower.
Miners have been hit hard by a pandemic-led rise in expenses as they implement prevention measures to ensure the safety of workers and surrounding communities, with supply chain issues due to global restrictions on movement adding to their woes.
Similarly, its gold production in 2022 is expected to increase through the year, while copper production is expected to be higher in the second half.
The company's copper production during the quarter was 101 million pounds, down 19.84 per cent from the previous quarter, hurt by lower output at its Lumwana mine, while total preliminary gold production was down 17.7 per cent at 990 million ounces. Notwithstanding the lower output of copper, Q1 2022 copper cost of sales per pound is expected to be in line with the prior quarter.
"Compared to Q4 2021, Q1 copper cost of sales per pound is expected to be in line with the prior quarter, while C1 cash costs per pound are expected to be 10 to 12 per cent higher mainly due to lower planned grades at Lumwana, as the mine continued to focus on capitalized waste stripping to open up higher-grade mining areas…"

Barrick Gold
Furthermore, Barrick received a $0.3 billion from the Kibali mine in the first quarter of 2022, which follows the $107 million that Barrick received in dividend payments from Kibali in the fourth quarter of 2021.
In the press release, Barrick said additional discussion and analysis regarding its first quarter 2022 production and sales will be provided "when the Company reports its quarterly results before North American markets open on May 4, 2022".
READ ALSO: We Need Your Support to Regulate SEC and Make it Work Better- Reverend Ogbarmey