The Coalition of Civil Society Organisations (CSOs) has asked, the office of the Special Prosecutor, to prosecute and investigate persons cited to have breached any law for their parochial interests with regards to the Agyapa Royalties deal.
The Spokesperson of the coalition, Dr. Steve Manteaw, speaking during a news conference in Accra today, 11th November, 2020, called for the entire set of Agyapa transaction to be rolled back and transaction agreement abrogated adding that, Parliament cannot repair the defects in the deal.
"The abrogation of the Agyapa transaction should lay the grounds for a more open and consultative process for options and solutions to getting the best value for our mineral resources."
Also calling for steps to be taken to investigate and prosecute breaches of any law, the group challenged the Office of the Special Prosecutor, to take the next logical step to investigate and prosecute any evidence of corrupt acts in accordance with his prosecutorial mandate.
The group further posited that, they believe the deal is completely defective and beyond repair.
The Agyapa Royalties deal, a Special Purpose Vehicle, is an agreement which is a gold royalty monetization transaction, through which government seeks to raise revenue for development on the back of royalties from the mining sector to the tune of US$1 billion.
The approval of the deal, amassed lots of criticisms from various organizations, societies and political parties, with majority calling for a halt in its implementation.
Several CSOs in similar vein, also argued that the deal was not transparent enough and called for more explanations to be given.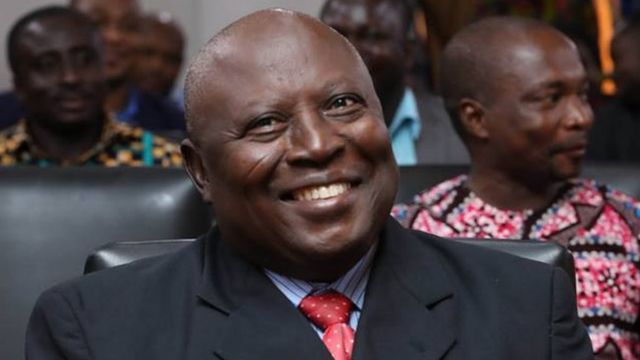 As a result, the Office of the Special Prosecutor led by the Special Prosecutor, Martin Amidu, conducted a Corruption Risk Assessment which was presented to the President.
It revealed that, the transaction was riddled with infractions regarding the relationships, conflict of interest, allocations amongst others.
The report further raised red flags against the deal and insisted that a number of processes were deliberately sidestepped especially with the involvement of Databank Financial Services as a local rider company. This was seen as a manipulation by the Finance Ministry which lowered the risk of corruption.
Rebuttal from the Finance Ministry in defence of the report indicated that, their outfit had been transparent with the Agyapa Royalties deal with regards to the processes that led to the approval of the deal from the onset.
As a result, the President ordered for the deal to be taken back to parliament for reassessment and further deliberations, and this has also amassed backlash and calls for the complete scrapping of the deal, notable amongst them being the biggest opposition party the National Democratic Congress (NDC).