Mr. Solomon Kwawukume, the Executive Director of the Centre for Natural Resources and Environmental Management (CNREM), an oil and gas expert, has alleged that the revenues Ghana has accumulated so far, from the Jubilee oil field is partly due to "grossly inflated" development and operational costs which the foreign oil companies— are culpable.
He remarked that these, including the fiscal regime being practised have jointly led to the status quo, and with nothing done about this, better outcomes expected in the near future would be far from reach.
After ten years of commercial oil production, Ghana's flagship oil field, the Jubilee Oil Field offshore, accumulated a meagre $4.74 billion as Ghana's take. At least, expectations were that, for the first five years into oil production, Ghana would have accumulated not less than US$5 billion from the barrels of oil produced from the Jubilee field.
However, this would prove to be a nine-day wonder, as the country has struggled even with a paltry $6.55 billion from its three oil producing fields combined- Jubilee, TEN, Sankofa.
While these revenues accrued are just a reflection of the structure of the country's fiscal regime (Hybrid system- taxes and royalties) and the total output produced from the field, there are other nuances that account for this abysmal state of affairs.
Analysis of Revenenues Generated
Based on a critical analysis of revenues accrued to the country, the oil and gas expert concluded that, "…something went wrong especially with the Corporate Tax receipts".
"If the US$766,478,908 represented 35% of net profits payable by the foreign companies, then the foreign companies are telling Ghanaians they made only US$2,189,939,737 as net profits out of their total share of US$ 19,335,439,203 of the total revenue of US$23,304,124,813."

CNREM
Making reference to the Plan of Development (POD) which forms part of the original agreement signed between Kosmos and the government of Ghana, Mr. Kwawukume noted that  "…they were going to spend $8 billion, which is made up of… projected capital development cost of $4.545 billion, then the projected operating expenses is $3.435 billion for 23 years."
However, in a presentation to the Council of State in 2016, which had the Petroleum Commission, and all other stakeholders present, Mr Kwawukume narrated that, "…we realized that the information provided by Tullow and Kosmos said they disbursed on capital development for the period, $8.472 billion dollars" which was more than the approved budgeted cost for 23 years.
Thus, given the fact that, the approved budgeted total capital expenditures including Exploration and Appraisal was $4.545 billion for the Jubilee oil field, the total of $8.472 billion as at 2016, was inflated by $3.927 billion, "for the purpose of evading taxes, thereby denying Ghanaians what was due them," he asserted.
Comparison with Develpment Costs from other Oil fields
Compared to the development cost of other producing fields elsewhere, which are at similar depths with the Jubilee field (3,609-5,577ft), Mr Kwawukume noted that, for example, the Johan Castberg Oil field, which is being developed by Aker and other partners in the Brent Sea (icy waters) with a water depth of around 1,273 ft is going at a cost of US$6.1 billion (inclusive of yearly operating costs estimated at about US$140 million) and expected to start production in the fourth quarter of 2022.
According to the CNREM, the estimated total operational cost for the Johan Castberg oil field at the 30years life span of the field is US$4.2 billion and the estimated Capital development cost is US$1.9 billion. "This is to prove that Jubilee field that is in the calm waters of the Gulf of Guinea has been inflated," having accumulated close to $12 billion to develop and operate, he added.
Another example is the Agbami Offshore field in Nigeria, which is at a water depth of 4700ft, was developed at the cost of US$3.5 billion including the cost of US$1.2 billion for a new FPSO by Chevron which started production in July 2008.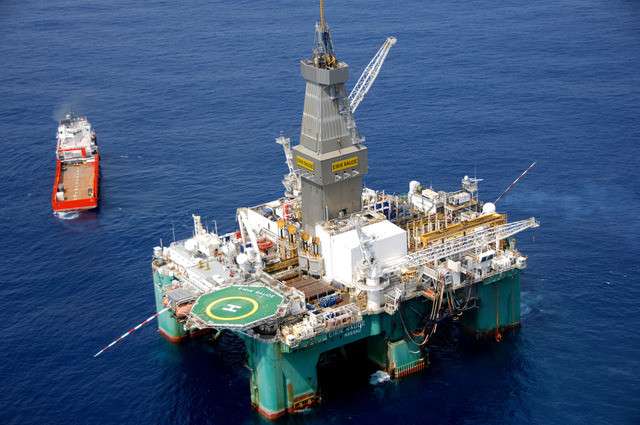 Similarly, Dalia Offshore field in Angola has a water depth of 4921ft, and bigger than Jubilee and TEN combined was developed at the cost of US$4.0 billion by Total, having started production in July, 2006.
After ten years of oil production, hopes that Ghana will become a strong force to be reckoned with in the oil and gas sector in Africa and, one that has experienced enormous development from its oil and gas resources still remains merely as a dream. This is due to the fact that, somehow, the expected revenues accrued the country is seeping through other outlets unaccounted for at the country's disadvantage.
READ ALSO: I say it's a Disaster- Prof. Gatsi on Unemployment in Ghana