Uncertainties surrounding government's switch to LNG imports will not fizzle out any time soon, as the reason of diversity in supply raises questions about the demand and supply of existing gas sources.
In 2018, the Oxford Institute for Energy Studies (OIES) insight, assessed the prospects of LNG coming into Ghana. At the time, conclusions drawn suggested that the prospects were poor; financing and infrastructure issues were flagged as well as the need for it, given growing production in existing supply from the West Africa Gas Pipeline.
Three years on, facilities at Tema are near ready to receive imported LNG. According to S&P Global Platts, a Netherland's based infrastructure Development Company Ecow-Gas is playing the role of a partner to the Tema LNG facility.
This notwithstanding, questions about whether this investment is appropriate, given the growth in domestic production, prospects for gas demand and the context of GNPC operatorship dynamics send signals of uncertainties.
Arguments for the imports of LNG
Nonetheless, those who favour a switch into LNG highlight its importance as a clean energy fuel compared to other fossil fuels. Also, proponents contend there are prospects of attracting huge investments into LNG.
A former Managing Director of JP Morgan Global Financial Markets, Yaw Asamoah in a virtual seminar yesterday noted: "I think when we talk clean energy, a lot of people think about wind, solar and hydro, but oftentimes natural gas is overlooked; it emits less carbon than oil; it's a cleaner fuel, [and] investors think of it as a bridge to a cleaner energy future."
Solomon Asamoah, the Managing Director of the Ghana Infrastructure Investment Fund (GIIF) commented: "What I see is that there are increasingly large amounts of funds available for such infrastructure. Government has to play a significant role in making sure the environment is conducive to attract that financing."
Without ignoring these considerations, energy forecasts show that gas demand in Ghana will be driven by the rise in electricity generation. According to OIES, electricity demand is likely to see a 45 per cent increase by 2026. This indicates a rise in gas demand from the 2020 level of 3.15 bcm (325,000 MMBtu/day) to some 4.6 bcm (470,000 MMbtu/day), according to the Energy Commission.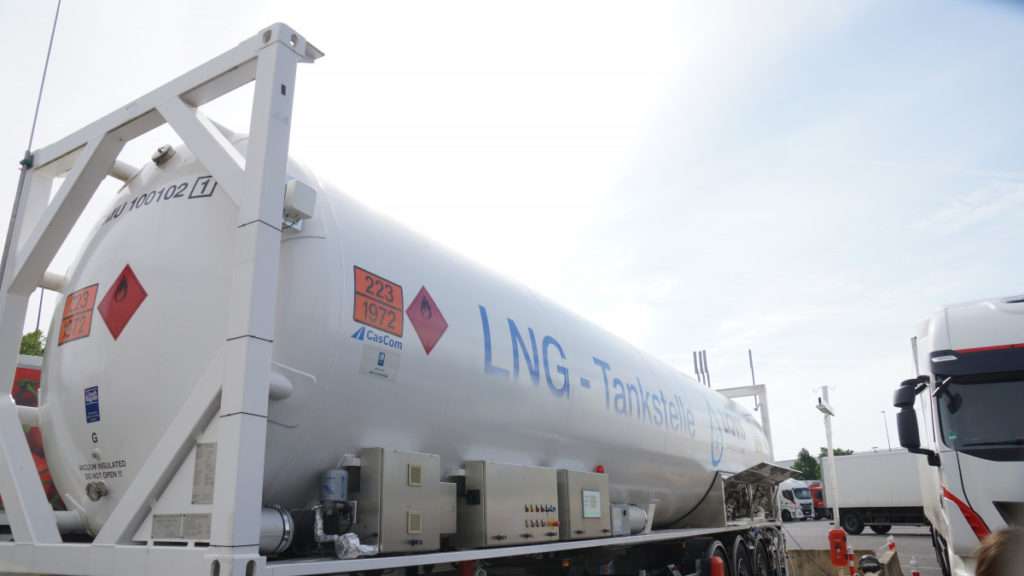 Gas demand and Supply in Ghana
Total gas production in Ghana in 2020 was below 260,000 MMbtu/day, of which 165,000 was from Sankofa, 77,000 from Jubilee and 16,000 from TEN. These low volumes of gas are attributable to the direct and indirect impact of the Covid-19 pandemic on oil production from these fields.
That said, gas production is expected to increase in the coming years as players in the industry such as Tullow Oil, the operator of the Jubilee and TEN fields, is seeing prospects of increased oil production.
Furthermore, most of the gas produced and imported is consumed in the power sector. Also, some additional consumption is consumed by industry in the West (Takoradi) enclave, and also gas used in the processing plants.
Once Takoradi demand is satisfied from production, the balance is transferred to Tema to meet power generation demand in the East enclave. Thus, the Tema demand is hinged on the gas shipped from Takoradi, which sometimes does not meet demand resulting in a shortfall.
Up until now, the gas shortfall in Tema has been met by imports from Nigeria, but once the LNG facilities are operational then it could also be met by LNG imports. Currently, Nigeria imports are assumed to reach 70,000 MMBtu/day longer term. This is despite the fact that, the Nigerian gas has not been reliable and stable for sometime now. Meanwhile, after such allowance is given for Nigerian imports, the residual is the volume available for LNG.
Gas supply from existing sources expected to increase
However, there is the likelihood that the level of gas production from the Jubilee and TEN fields will increase. For instance, Tullow and its partners have submitted a 10-year firm gas supply proposal to deliver over 500 billion cubic feet of low cost and reliable gas to Ghana. This suggests that the gas market will be well supplied for at least the medium to long term.
According to OIES, the range of demand for LNG into Ghana is likely to be between 0 and 15 or more cargoes by 2025. At close to zero, domestic gas production is increasingly high, outstripping demand. At 15 or more, domestic production does not increase and demand growth remains strong.
As demand for gas rises in Ghana, on the back of rising electricity demand, it could be quickly assumed that LNG import is urgently required. However, as domestic production volumes increase and imports from Nigeria remain stable and reliable, imports of LNG raises a lot of questions. Since the gas supply from LNG will be superfluous.
Thus, policy makers and stakeholders should look at the issues pertaining to LNG imports critically, in order to ensure that the right investments as well as the public purse is adequately protected.
READ ALSO: Telecom players call for rebalancing of taxes in the sector