Dr. Theophilus Acheampong, an Economist and Political Risk Analyst based in the UK, has intimated excessive political interference is the biggest pain point in the effective running of the Tema Oil Refinery (TOR) and Bulk Oil Storage and Transportation Company Ltd. (BOST).
As key infrastructures in the country's downstream sector, if well-resourced financially and technically it could contribute to ensuring the country's energy security is well on track.
From a historical perspective, TOR and BOST have been riddled with debts that appear to have shifted their core mandates. While TOR has been turned into a mere tank farm instead of a refinery, BOST's storage capacity remains short of an adequate buffer that could be supplied to the downstream in the event of nationwide shortages.
Specifically, the Managing Director of the BOST in a press briefing underscored the gargantuan debt it saved the country, reducing outstanding debts from a whopping US$624 million to US$26 million. Currently, BOST's storage capacity is 425,000 cubic meters, which is fundamentally low.
"…there is too much political interference just in the sector. It is not really about technical capacity… [or] lack of finances. Because… if you move that excessive control out of that, most of the development in the sector will pick up steam."

Dr Theophilus Acheampong
Avoiding Political Interference in Petroleum hub establishment
Situating the issue in the broader context of the establishment of the Petroleum hub, a spillover of political interference in BOST and TOR into its development will derail its focus.
"There is no way you can have a viable petroleum hub with active state participation. If you still have a lot of these political interference in there. It just won't work. You might end up doing a petroleum hub… [and] get investors coming in, but it still doesn't really address what [government] is intending to do in terms of the strategic imperatives. [This is so] even if you situate it within the context of the AfCFTA and what is happening next door in Nigeria with Dangote Refinery. So, we need to come back to the basics."

Dr Theophilus Acheampong
Speaking on the importance of TOR and BOST to the country's energy security, Dr Yusif Sulemana, an Energy Expert intimated:
"If you look at BOST as a structure, BOST margins increased from 3% and [now stands] at 9%. This quantum leap in the BOST margin should come with monumental development within… the whole infrastructure of BOST.
"…BOST is one of the key infrastructures within the downstream including TOR, to our energy security. In most advanced economies… most of their energy security comes from storage. Petroleum products don't get expired and BOST was set up to do just that. In US, there is the Oklahoma Cushing that can store about 90 million barrels of oil per stream day. That is a day's global consumption… and BOST is a microcosm of that. Going forward, we need to resource BOST financially, technically and leadership-wise."

Dr Yusif Sulemana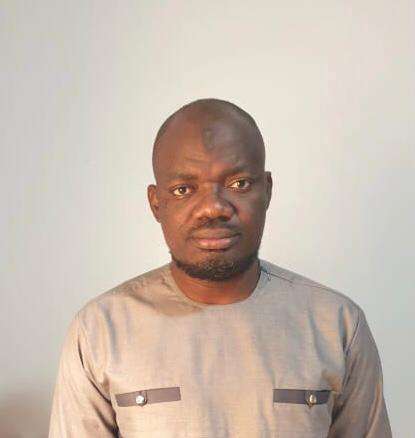 Nana Yaw Buobu Addae-Aboagye, a Freelance Media Researcher, based in the UK also reiterated the need for minimal political interference in the activities of TOR and BOST. He expressed discontent in the way projections for the Petroleum hub has been heralded but barely nothing done to show commitment to begin the establishment of the hub.
"What is all this about talking… [Government should] do the work. We are five years down the government of President Akuffo Addo and we are still talking about 'we will do'. If we don't have the investors, let's use TOR as it is and improve upon it."

Mr Nana Yaw Buobu Addae-Aboagye
READ ALSO: Business Losing Confidence due to High Input Cost