Former Finance Minister, Seth Terkper, has pointed out that the economic woes of the country would have been intensified by the strike action by organized labor.
The organized labor decided to strike beginning, December 27, 2022, with the reason for the industrial action being to demand that the debt exchange programme should exclude the pension funds of its workers.
Following meetings held at the Ministry of Finance between the Government of Ghana (GoG), represented by the Ministry of Finance, Ministry of Employment and Labor Relations, the Ministry of National Security on one hand and Organized Labor on the other, on December 23, 2022, the government consented to their request.
There also, the government signed an agreement with the association to work collaboratively to explore mutually, beneficial options within debt sustainability limits as well as promote macroeconomic stability and economic recovery.
According to Mr. Terkper, he is happy that the Trade Union Congress did not completely close the door on government but expressed readiness to help government achieve debt sustainability.
"…The TUC did not close the door completely because the cause of a strike would have worsened what we are facing. So that is one course that was averted."

Seth Terkper
Investors, enabling the country achieve debt sustainability
The Former Finance Minister pointed out that investors holding Government of Ghana (GoG) bonds are giving a lot to enable the country achieve debt sustainability.
This, he indicated, was a condition the country should have satisfied to deem it qualified to secure the International Monetary Fund(IMF) support programme, thus his excitement on the probable outcomes of the agreement signed with the labor association.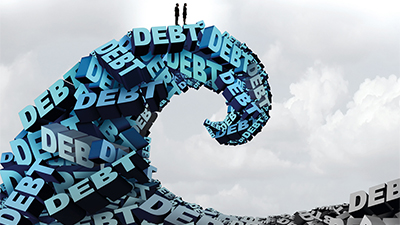 "So the investors are giving a lot to enable Ghana achieve debt sustainability which is a condition [to get an IMF]; so that is the first course. Some of these [debt exchange] will be compromised…
"Secondly, it is not a zero sub-game to say that we are going to pay you, there will be no haircut, there will be no participation by pensions. They [investors] are saying we are willing to talk in the mutual interest of the country."

Seth Terkper
Additionally, Mr. Terkper said labor did not close the door completely on government "and it pointed to the importance of consultation".
"Some of this should have been done like engaging the Bankers Association", adding that " What we will need to do now is to intensify their negotiations so we can come to some agreement with labor".
The former Finance Minister further underscored that it is also important "we remember it's not just labor, pension funds are holding pensions for the private sector and others as well".
READ ALSO: Over 400,000 Students To Benefit From Improved And More Inclusive Education In Zanzibar