Activities within the productive sectors of the economy, measured by Industrial consumption of electricity went up by 27.5 percent in July 2020, compared with a similar period in 2019.
The Bank of Ghana stated in the Monetary Policy Report on the Real Sector Developments that industries consumed 263.98 gigawatts of power in July 2020, as against 207.00 gigawatts recorded for the corresponding period in 2019. This resulted in year-on-year growth of 27.5%.
This was attributed to the growth in industrial consumption of electricity to the return of firms and businesses to full operations post-lockdown
Industrial consumption of electricity in June was 232.79 gigawatts, this indicates a month-on-month expansion of 13.4 percent between June and July 2020.
Cumulatively, electricity consumed by industries within the first seven months of 2020 increased marginally by 3.5 percent to 1,616.70 gigawatts from 1,561.48 gigawatts recorded during the same period in 2019.
The central bank stated that the improvement in power consumption by industries was due mainly to a rebound in industrial activity by manufacturing companies after the partial lockdown was lifted on April 20, 2020.
However, the report says, activities in the manufacturing sub-sector, gauged by the collection of direct taxes and private sector workers' contributions to the Social Security and National Insurance Trust (SSNIT) Pension Scheme (Tier-1), recorded mixed performance in July 2020.
Total direct taxes collected increased by 19.0 percent year-on-year to GH¢1,486.71 million in July 2020, compared with GH¢1,249.16 million recorded in a similar period in 2019.
Cumulatively, total Direct Taxes collected over the first seven months of 2020 went up by 4.5 percent to GH¢10,615.74 million, relative to 10,157.27 million for the same period in 2019.
In terms of contributions of the various sub-tax categories, Corporate tax accounted for 44.6 percent, Income tax (PAYE and self-employed) accounted for 44.2 percent, while "Other Tax Sources" contributed 11.2 percent.
International trade taxes comprising mainly import duties amounted to GH¢4,423.3 million and was over 35 percent above the revised target.
In year-on-year terms, the outturn increased by 37.4 percent which the central bank attributed to a strong recovery in the international trade taxes as transitional issues at the ports have been largely resolved.
The central bank noted that because of the trends in real sector indicators, the Composite Index of Economic Activity (CIEA) grew by 3.6 percent in July 2020, compared to a growth of 5.2 percent for the corresponding period of 2019.
The consumer and business confidence surveys conducted in August 2020 showed an improvement in sentiments.
However, the Bank of Ghana pointed out that while consumer confidence bounced back strongly, business confidence is yet to return to pre-pandemic levels. The consumer confidence index improved from 90.3 in June to 101.0 in August 2020.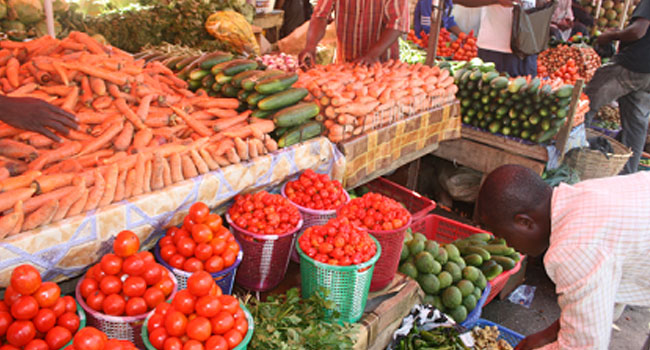 The improvement in confidence, the Bank of Ghana said, "was largely driven by the current economic conditions of consumers following the gradual lifting of COVID-19 restrictions".
The business confidence index increased marginally from 88.0 in June to 90.9 in August 2020. The central bank stated that the gradual improvement in sentiments reflected businesses' optimism about improving macroeconomic conditions, stability in the exchange rate, lower input prices, moderation in lending rates, and positive industry prospects.
"Domestic economic activity, after contracting in the second quarter, is beginning to show signs of recovery from the adverse effects of the COVID-19 pandemic. The latest high-frequency data show broad-based improvement in all the key indicators. Retail sales, domestic VAT collections, industrial consumption of electricity, cement sales, vehicle registration, and port activity have all turned around".