Dr. Isaac Doku, an Economist and Lecturer at the University of Education, Winneba, has advised government to make use of the Energy Sector Levy Act (ESLA) to stabilize the economy.
He noted that the focus of the government should be on addressing the short-term distortions in the economy which is characterized by rising inflation and exchange rate depreciation.
He recalled that the Finance Minister, during the mid-year budget reading, disclosed that Ghana is a net exporter of crude oil.  However, he expressed dismay about how prices of crude oil have gone up but the country isn't benefiting as expected.
Dr. Doku underscored that though there is a National Fiscal Stabilisation Levy (NFSL), it is not raising enough money to address the country's challenges. Based on this, he told the Vaultz News that government can use the proceeds from all the energy sector levies to stabilize the prices of petroleum products for consumers.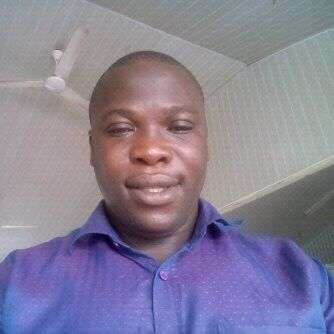 "If you are a net exporter of oil and crude oil prices are rising at the world market because of the Russia-Ukraine war, it means that you are making more money. So, why are fuel prices going up? They [government] mentioned that they are going to use the surplus which was not budgeted for, to take care of the budget deficit. So, what's the purpose of ESLA? Has the purpose of ESLA not failed?
"In economics, we believe that if you have problems in the short run, you find ways of solving of them. So, if the crude oil price is destabilizing your economy, you find a way of stabilizing it. Take ESLA for a while to stabilize the economy because that's the economic stabilization levy. But we know they have used that one for a loan, so then, change the name because we are not even using it".

Dr. Doku
The Economist further urged the government to hold on any other capital investment, stabilize the economy and then for a year, "you go back to it because you are still in power. If you have a short-run problem, we deal with it as a short-run problem".
Downgrade is a reflection of current conditions
Dr. Isaac Doku further indicated that the current downgrades by S&P Global and Fitch rating agencies are a perfect reflection of the prevailing macroeconomic conditions in the country.
"Automatically, investors are going to look at macroeconomic indicators. Our debt to GDP ratio is about 80%, inflation is now 31.7%, now the Cedi to Dollar ratio is about 9.6 to a Dollar. Our macroeconomic indicators are not showing good signs so, definitely, investors are not going to come. Because investors are going to look at your macroeconomic indicators".

Dr. Doku
He bemoaned the fact that Ghana is seeking an IMF bailout to address balance of payment challenges even though the country has consistently recorded positive current account balances for some years now.
"One interesting thing about Ghana is that, we are going to IMF to seek balance of payment support though our current account balance is positive. For the past 3 years, we have been getting positive current account balance. So, what is the problem? Why is the Cedi depreciating?

"Clearly, that is a sign that investors have lost trust in your economy so they started flying their capital away. If foreign currency is flying out of the country, it means that you have less supply of forex. Because we have a floating exchange regime, the supply of dollars is low and the demand is high and that is dragging the Cedi to depreciate".

Dr. Doku
Dr. Isaac Doku also urged the Central Bank to take drastic measures to shore up the country's reserves that are fast depleting and also revise its inflation targeting regime because the current challenges are supply side factors. He underscored that the focus should rather be on production targeting, instead of inflation targeting.
READ ALSO: Labianca Case: Comments Made By Col Damoah Rtd. Do Not Convey Opinion Of The Board- GRA