The Ghana Quick response code (GhQR) is very ideal for undertaking transactions amidst the coronavirus pandemic because it is a non-contact form of payment ensuring the safety of both customers and merchants.
The GhQR code rides on real time rails which allows merchants to receive their monies instantly making it better off than the debit cards Point of Sales (POS) systems where by merchants receive their monies the next day, affecting the time value of money.
The Chief Executive of Ghana Interbank Payment and Settlement Systems (GhIPSS), Mr. Archie Hessie made these comments while asserting that the use of the GhQR code is expected to experience significant growth amidst the global crises. Currently, the number of institutions which are actively using the code have increased to 15. This includes 11 financial institutions and four payment service providers.
The GhQR code was launched last year in addition to other forms of electronic payment channels for real time services as part of the larger cash-lite agenda. The payment service enables customers to scan displayed QR codes with their smart phones and pay. Also, it is user friendly as persons without smart phones can dial displayed USSD codes with their phones to make payment.
Additionally, Ghana's QR code can be used for payments universal. The GhQR Rides on mobile money interoperability, meaning merchants can receive money from any funding source irrespective of whether their payment service provider happens to be a bank or a mobile money company or fintech company. As such this means that any customer whose bank or payment service provider offers the service can use it wherever it is displayed.
"Anybody that has ever used a phone should be able to use QR code with ease; and after scanning or dialling the code, one can see the details of the transaction to be certain that they tally with how much is to be paid and who is being paid before tapping to pay".

Archie Hesse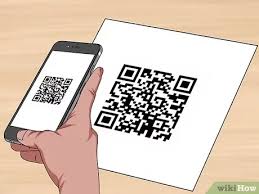 Mr. Archie Hesse also commended the institutions that have started operating the code to undertake their real time transactions. Also, he encouraged the remaining players in the industry who carry out various forms of payment services to quicken their processes in the adaptation of the GhQR code to enable their customers to equally enjoy the service.

The Ghana Interbank Payment and Settlement Systems (GhIPSS) Chief Executive further revealed that his outfit together with its partner/ allied institutions, have taken steps to embark on massive public education to create awareness and drive patronage for the service. This campaign according to Mr. Hesse will continue to encourage and urged the general public to patronise the GhQR payment service for their transactions.
The use of QR code for payment is enjoying global appeal. There are several benefits associated with QR code for payment. The most-cited is simplicity of the payment process.