The Board of Directors of GCB Bank Limited has announced the appointment of Mr. John Kofi Adomakoh, a 'seasoned banker', as the Managing Director (MD) of the Bank effective 9th November 2020.
This statement was issued in Accra and released by the Ghana Stock Exchange(GSE) on November 6, 2020.
Mr. Adomakoh has over 25 years of experience, out of which he has served 15-years at an Executive Management Level.
Kofi has worked with banks such as the African Export-Import Bank headquartered in Cairo, the Absa Bank Ghana Limited (formerly Barclays Bank Ghana Limited), the Trust Bank Ghana Limited, and Ecobank Ghana Limited.
This gives him vast experience in various fields of banking, including International, Corporate, and Institutional Banking, Transaction Banking, Development Finance, and Project and Export Finance, with a track record in delivering business transformation and high-quality outcomes.
Mr. Adomako is known for his collaborative leadership style and for building high-performance teams.
Commenting on Kofi's appointment, Jude Arthur, Chairman of the Board of Directors, GCB Bank opined that "Kofi is an inspiring and energetic leader, and he is widely known for his collaborative leadership style and for building high performance teams. I have no doubt that Kofi's extensive financial services experience and international exposure will help GCB Bank deliver improvement in shareholder value as well as strengthen and develop key partnerships and strategic alliances".
Kofi is indeed an 'inspiring' and 'energetic' leader who holds an Executive Master's Degree in Business Administration (MBA) from the University of Ghana, Legon.
Reflecting on his appointment, Kofi said "I am greatly honoured and excited to be joining GCB Bank at this time to contribute to the transformation agenda and lead the bank to dominate the market. GCB Bank has a large clientele and strong balance sheet which uniquely positions it as a strong and formidable Ghanaian bank providing support to businesses and individuals. As industry evolves through technological innovation and advancement, I believe GCB Bank is in a pole position to provide cost effective and world class digital banking solutions. I am passionately committed to placing our clients at the centre of everything we do and look forward to working closely with the Board, senior leadership team, and all employees of the Bank."
Donation of computers to Ho Technical University
GCB Bank Limited shows its commitment to boost education in the country by donating some high-speed computers and accessories to the Ho Technical University amid the coronavirus pandemic.
The donation follows an appeal to the Bank in a meeting held this year between the Management of the Bank and the University, GCB Bank mentioned.
The Ho Regional Manager of GCB bank, Mr. Francis Nyarko, and Head of Corporate Affairs of GCB bank, Mr. Emmanuel Kojo Kwarteng presented the computers and their accessories, including printers and uninterrupted power service (UPS) to the University, on behalf of the Management of the Bank.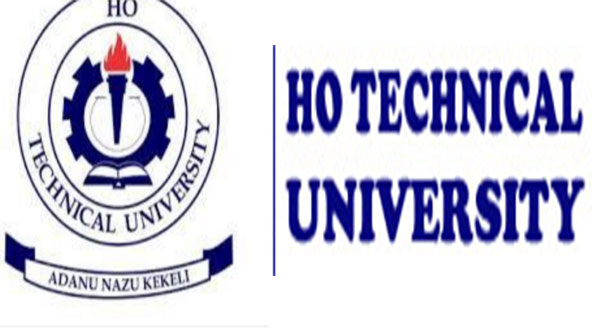 Commenting on the donation, Mr. Nyarko intimated that the Bank has a special relationship with the University, and we hope that this donation would further enhance this relationship.
The Vice-Chancellor, Professor Ben. Q. Honyenuga praised GCB for heeding the appeal of the University and taking steps to donate several computers and accessories even in the face of the COVID-19 crises, which hit the shores of Ghana in early March this year and has affected business operations.
GCB is known for its credibility in banking, business, and social responsibility works and activities over the years, the Vice-Chancellor added.
Professor Ben. Q. Honyenuga further gave an assurance that the relationship between the Bank and the University would continue to improve for the mutual benefit of the two institutions.
This is in line with GCB Banks' commitment to being 'your bank for life'.
"Having celebrated our 60th anniversary in 2013 and having launched a new image for our Bank in 2014 to help drive us forward for the next 60 years, we can say with total conviction and confidence that we are excited about our future. We have consistently grown and demonstrated our commitment to Ghana over the last six decades and we will continue to do so in the achievements we make and in the positive diff­erence we bring to people's lives".