Some market women in major markets in Accra and Central Region have lamented about the recent surge in commodity prices in the country as some of them lamented about low sales, noting that the run in commodity prices this year is "unprecedented".
A visit by the Vaultz News to some of these major markets showed prices being increased between the ranges of 30 per cent to over 80 per cent. Meanwhile, the markets visited include: Madina Market, Ashaiman Market, Tema Metropolis Market and Kasoa New Market.
Prices of foodstuffs in the above listed major markets and its environs swelled up considerably in the year, 2022, picking up from mixed activities in last year where commodity prices fluctuated. Meanwhile, the survey conducted revealed that while the prices of some commodities recorded marginal gains this year, other commodities also recorded a massive hike in prices.
In the intervening time, in the Madina Market, a bowl of maize which was sold at GHC8 last year, 2021, has seen close to 40 per cent rise in price and currently being sold at GHC11. A tuber of yam which was sold between GHC7 to GHC12 last year, has seen an increase of between 50 per cent to 100 per cent a tuber of yam and now going for GHC12 to GHC25, depending on the size. In Kasoa Market, the narrative was not so different as a bowl of maize is selling at GHC10, jumping from GHC7.50 last year. While a bowl of groundnut, which was sold at GHC15 last year, is now being sold for GHC20.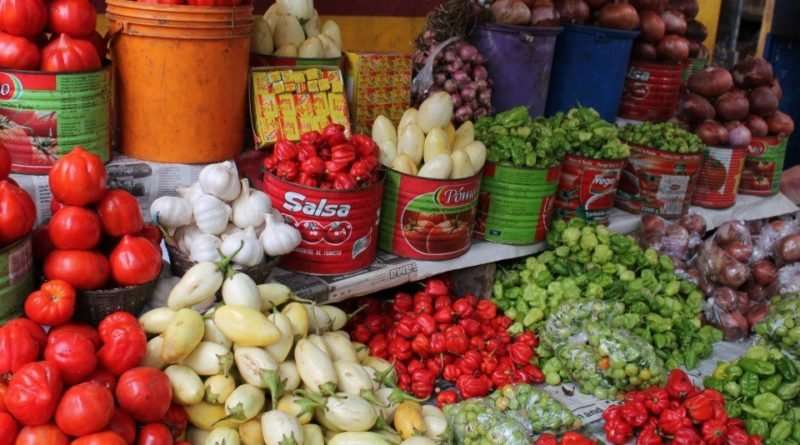 Other foodstuffs such as soybeans, beans, palm oil, and frytol, have also seen a hike in prices. A bowl of soybeans is now sold for GHC20 as against GHC12 last year. Moreover, A bowl of big-size beans is now selling at GHC40 as against GHC25 last year, while a gallon of palm oil is now selling at GHC80 as against GHC55 last year. A bowl of local rice which was sold at GHC15 last year, is now selling for GHC22. Gari, which was sold for GHC12 per bowl last year is now selling at GHC18.
At the Tema Community One market for example, the price of a bag of onion differs based on the country of origin and quality. Those from Ghana go for GH¢800.00, from GHC 750 recorded last year. Meanwhile, the ones from Nigeria are pegged at GH¢600.00 and those from Niger at GH¢620.00.
In addition, a sack of Pepper moved up from GH¢550.00 last year to GH¢630.00 this year, while garden eggs recorded GHC40 change in price. The price of garden eggs is pegged at GH¢240.00 per sack.
Okro is also pegged at GH¢160.00 per basket. Cabbage saw a marginal increase from GH¢1,000 recorded last year to settle at GH¢1,100.00 per sack this year. Moreover, green pepper price also moved from GH¢150.00 recorded last year to GH¢260.00 this year.
Contributing Factors for the Rise in Price
The market women raised varied reasons for the rise in prices of these commodities in the market. Chiefly among the reasons mentioned was the transportation fares. According to the market women, the incessant hike in transportation fares, especially this new year have resulted in high cost of foodstuffs on markets.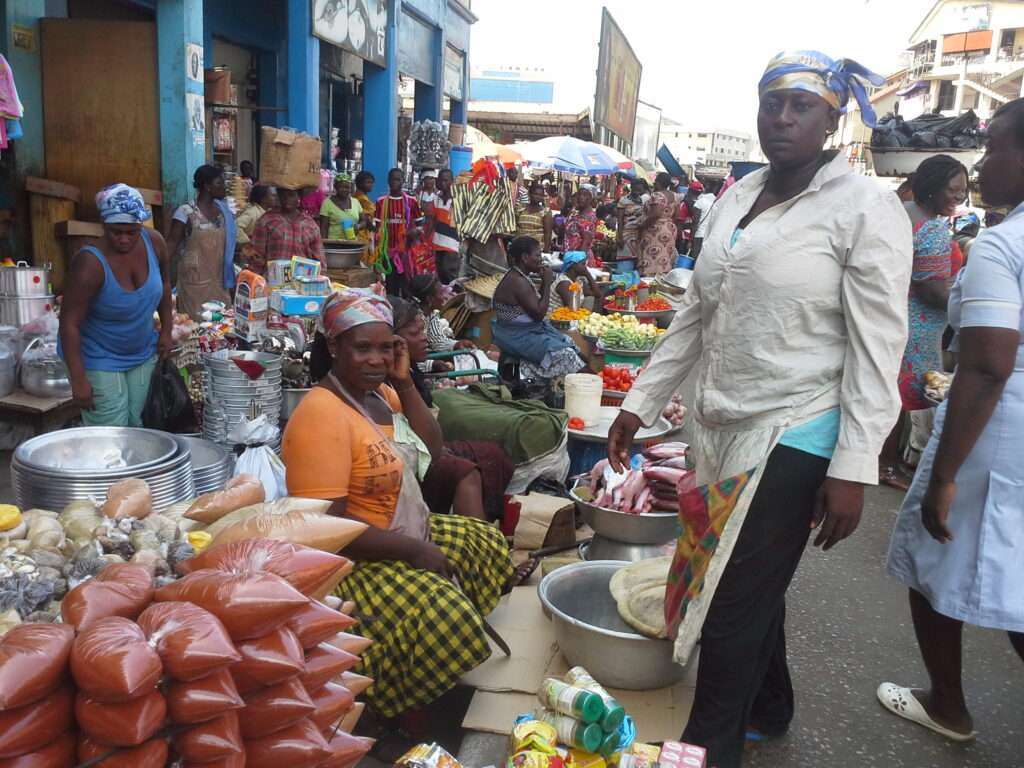 One trader said " Everyday they [government] keep increasing petrol prices and the drivers are complaining. So, when they transport our goods, they charge us high fares. In order not to lose, we also have no choice than to increase the price of our products. We are not to blame. Though we do experience rise in prices, this is too much. I have not experience this high increment before since I started selling here [Kasoa New Market]."
On the other hand, others blame the high cost of imported products. Some of the market women noted that prices of imported products are escalating which is making it hard for consumers to buy.
Some of the traders complained of low sales and appealed to the government to do something about the rising prices of foodstuffs to make them affordable to their customers. Meanwhile, a customer wondered, "Why should we [Ghanaians] be buying at such high prices when the government said it has done planting for food and job? Is the policy not meant to alleviate the hardship and address high food prices?"
However, some of the traders were magnanimous with the government, saying that the hike in prices is due to rainfall patterns and the war in Ukraine. "Now it does not rain like before so farmers don't get enough harvest and they sell it high. This one is not Nana Addo [President of Ghana], they say there is war in somewhere and is what is causing it."
It is however, clear that the sellers are frustrated because of low sales and therefore, appealed to the government to come to their aid and reduce fuel prices.
READ ALSO: Oscars 2022: Will Smith slaps Chris Rock for mocking his wife, Jada Pinkett Smith