The national year-on-year inflation rate was 10.4% in December 2020, which is 0.6 percentage point higher than last month (9.8%), according to the latest Consumer Price Index (CPI) report released by Ghana Statistical Service (GSS) on 13th January 2021.
The GSS attributed the rise in inflation to the increased rate of food inflation without which, year-on-year inflation would have been lower than last month.
Month-on-month inflation between November 2020 and December 2020 was 0.9%, up from 0.3% in November. This is the highest since June 2020 (1.0%).
Month-on-month inflation between September 2020 and October 2020 was 0.2 percent.
Since recording negative month-on-month inflation in August (-0.4%) and in September (-0.2%), monthly inflation has been on the rise starting from 0.2% in October.
"Average year-on-year inflation in the year 2020 was 9.9%. Quarter one, before COVID-19, recorded the lowest average year-on-year inflation (7.8%) and the second quarter the highest (11.0%)", the Government Statistician, Prof. Annim Kobina said.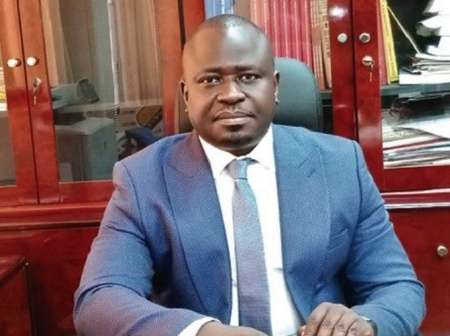 Just like previous months, just two of the thirteen Divisions had higher than average inflation rates; 'Housing, Water, Electricity, Gas' (20.1% down from 21.0% last month) and 'Food and Non-Alcoholic Beverages' (14.1% up from 11.7% last month).
Food and Non-Food Inflation
Food contributed 59.1% to the total inflation. This is the highest contribution recorded since April 2020 when COVID-19 started to affect Ghana.
Within the Food Division, Vegetables was the Subclass with the highest rate of inflation of 24.2%, followed by Fish and other Seafood with 22.9%.
Overall month-on-month Food inflation was 1.5%, a 1.2 percentage point higher than last month and higher than both on average in 2020 and in the same month last year.
Similar to Food, Alcoholic Beverages and Tabacco saw a relatively high month-on-month inflation (0.9%). In contrast to Food inflation, Non-Food inflation decreased, from 7.7% this month as compared to 8.3% last month and 8.5% on average in 2020. Month-on-month Non-Food inflation was 0.4%.
After a few months of high inflation for Transport, December saw low inflation for Transport (4.8% year-on-year and 0.1% month-on-month as compared to an average 7.8% year-on-year and 0.4% a month-on-month for 2020.
Compared to both the average month-on-month inflation for different Divisions in the regions on average over the year 2020 and to the same month-on-month inflation indicators for December 2019, December 2020 recorded comparatively high inflation numbers.
Regional Inflation
Regional analyses revealed that the overall year-on-year inflation ranged from 2.1% in the Upper West Region to 16.3% in the Greater Accra Region.
Except for Upper West Region (-0.4% food inflation and 4.6% non-food inflation), all regions recorded higher food inflation than non-food inflation.
Compared to last month, only Ashanti, Brong Ahafo, and Upper West Region had lower food inflation this month. The biggest difference was recorded in the Central Region (3.5% to 12.8%).
On a month-on-month basis, Northern Region recorded the highest overall inflation (1.7%) and Food inflation (3.1%).
Imported and Local Inflation
According to the report, the inflation of imported goods was 6.1%, up from 5.6% last month, while the inflation of local goods was 12.1% on average, up from 11.5% in November.
Month-on-month inflation for imported goods was 0.3% whilst that for locally produced goods was 1.1%. On average in 2020, year-on-year inflation for imported goods was 11.8%, which is more than double the average year-on-year inflation in 2020 for imported goods (5.3%).
Especially in the second half of 2020, local goods recorded higher rates of inflation than imported goods.