Veteran singer, 2face has for the first time reacted to his wife, Annie Idibia, and her family's messy fight with his family.
The actress, her family members, and her husband's siblings had a heated exchange that resulted in "wild allegations" last weekend.
2face spoke up after his wife was heard in an audio recording, threatening to "scatter everything". In the audio, she accused the singer of lying to her and reiterated that his family doesn't like her and have made her life hellish.
"I am going to scatter everything. Nobody knows the wrath of an angry woman. I'll ruin everything. Hello, Idibia family, this is Annie. Today, everything was peaceful nothing happened. My husband told me he had a shoot today only for him to pack his things and his stupid cousin, Franky helped him plan it. His family does not love me, they hate me.

"They have been giving me headache for the last 10 years. Today, my husband lied to me; he packed his things that he was going for a shoot but he is on his way to America. This was planned by himself, and Franky, all behind my back. I don't deserve this, I don't. I know this is not your business but I can't call any member of his family.

"I can't even call his manager, he would not pick my call because he thinks I am standing in his way. My husband is on his way to America without telling me… I'm done."

Annie Idibia
2face who has now reacted to the messy fight which has taken several turns in the last few days stated that though bringing their personal issues to social media was not cool, he will however not sit back and watch everybody have a free for all battle in the name of love or solidarity.
He urged everyone including their families and supporters to respect their privacy and their kids as they deal with the issue internally. The singer also turned off the comment section of the Instagram post.
Meanwhile, just few days after 2face's wife, Annie Idibia, dragged him on social media over alleged infidelity, the music legend released a song titled 'Searching'.
In the song shared on his Instagram page, 2face was heard saying he's searching for a woman.
It is worth mentioning that the song was done in collaboration with Idoma music legend, Bongos Ikwue.
Part of the lyrics of the song says: "I've been searching for a woman wey go make all these nonsense start to make sense.  I've been searching all kinds of places, sample many ladies from different places."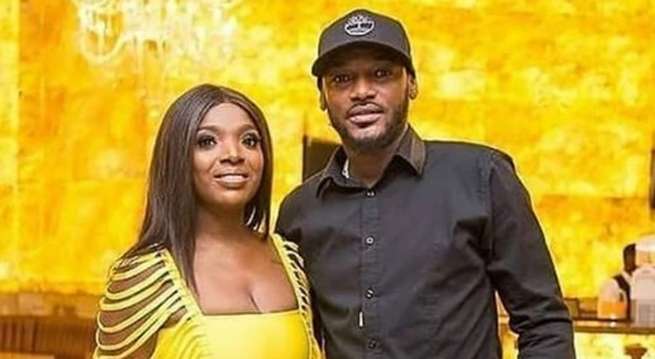 This is coming at a time when his marriage to Annie Idibia has hit-the-rocks and criticized on social media.
It can be recalled that the internet was filled with news about 2face's marriage, after his wife, Annie called him out, accusing him of sleeping over at his ex-lover's house.
This led to back-and-forth banter with 2face's brother, Charles who accused Annie of assaulting the music legend and preventing his family from visiting their home.
Meanwhile, several people are speculating that the whole marriage saga might be over or just a way of promoting his music as Annie Idibia commented under the post.
She wrote: "Yay finally out, thank you so much sir 'Bongos Ikwue'".
Read also: Inflation rises for the third consecutive month to 9.7% in August 2021