Ghanaian-owned music label, Empire Entertainment has announced a groundbreaking partnership with Ubuntu Enterprises LLC., two influential entities in the music or radio industry.
This collaboration aims to elevate the music landscape and deliver unique experiences to fans around the world.
The partnership between Empire Entertainment and Ubuntu Enterprises LLC. brings together their respective strengths, resources, and expertise to foster innovation and create compelling opportunities for both artists and music enthusiasts.
This collaboration is a testament to their shared vision of pushing boundaries and redefining the music industry.
Nat Kwabena Anokye-Adisi, better known as Bola Ray CEO of Empire Entertainment is one of Ghana's most renowned, pioneering radio and television personalities.
He has over the years developed into one of the nation's foremost authorities in media management, business development, and event production. As a visionary with a keen eye for talent, he inspires those who follow him in his entrepreneurial, philanthropic, and artistic footsteps.
CEO and President of Ubuntu Enterprises LLC., Carl Shackleton is a seasoned professional in the music industry, with a career spanning over 25 years. Shackleton's portfolio ranges from the production of albums and EPs to scoring soundtracks for various film genres, including romantic comedies and urban films. He is the creative go-getter behind House of Hitz, a prolific music production house known for its diverse array of projects.
Shackleton's body of work is as diverse as the music industry itself. His work is showcased on many of today's biggest star projects, like Jamie Foxx, Wiz Khalifa, Dj Khaled, Prince, Usher, and Fred Hammond, among others.
He is not just a composer, songwriter, engineer, and record producer, but also a prolific filmmaker with many festival accolades under his belt.
Empire Entertainment and Ubuntu Enterprises LLC. will undertake joint initiatives to foster and develop production training camps for young aspiring artists around the world.
Shackleton is poised to introduce many up-and-coming stars like T.A.T vybes.
The partnership is set to commence immediately with plans underway for a series of upcoming events, artist collaborations, and innovative music releases.
Bola Ray honored at Ghana Entertainment Awards USA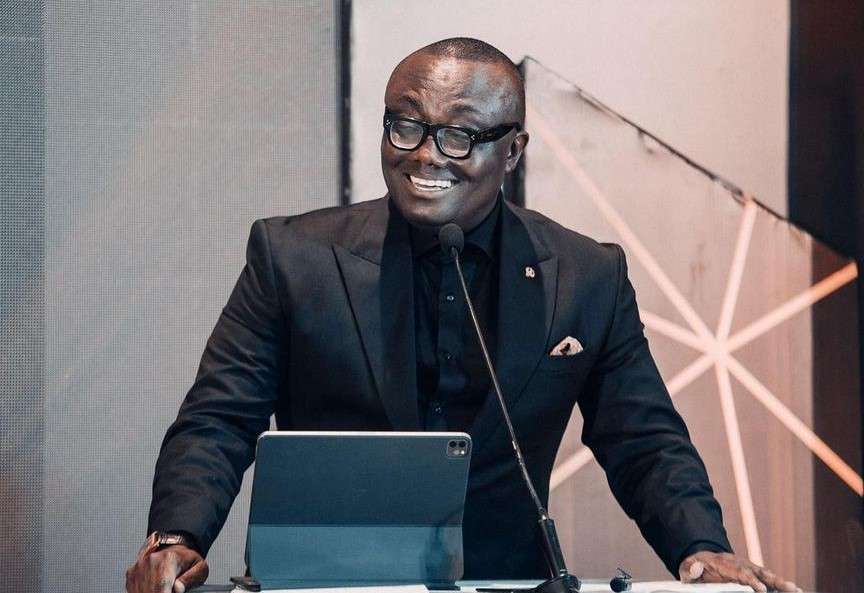 Renowned Ghanaian media dynast and CEO of EIB Network, Nathan Kwabena Anokye-Adisi, popularly known as Bola Ray, is designated as one of the honorees for the 2023 Ghana Entertainment Awards USA (GEAUSA).
According to the GEAUSA committee, Bola Ray was recognized for his intense dedication, efforts, and commitment to the industry. He was selected for his significant contribution to the promotion and elevation of Ghanaian culture and talent on an international platform with platforms like Ghana Meets Naija, Touch of France, Accra in Paris, Paris in Accra, and a whole lot of other platforms that project Ghanaian talents.
In a letter from the committee, signed by the head of communications of GEAUSA, Madam Erskine A. Whyte, GEAUSA, now in its 5th year, aims to recognize and celebrate the exceptional contributions of Ghanaian and African artists and entertainers in the United States.
The letter stated:
"It is with great pleasure that we acknowledge your significant achievements and impact within the Ghanaian creative arts and entertainment sector. The GEAUSA committee recognizes your outstanding work and believes that your contributions deserve to be honored.
"Once again, congratulations on this well-deserved recognition. Your dedication to your craft and contributions to the Ghanaian creative arts and entertainment sector has had a significant impact. We look forward to celebrating your achievements and honoring you at the Ghana Entertainment Awards USA".

The letter
The awards ceremony was held at the prestigious Merkin Hall at the Kauffman Music Centre in New York City. It was an evening filled with celebration, entertainment, and recognition of the brightest talents in the community.
Bola Ray's 25 years of growth and ground-breaking success in the media have impacted lots of young people.
READ ALSO: Whitney Boakye Slams Adjetey Anang