Legendary singer and songwriter, Yvonne Chaka Chaka has backlashed an unknown culprit, who she described as "devil" and "fool", for posting an obituary of her on the internet, and starting a 'GoFundMe' page for her burial.
Taking to her Twitter page, the veteran singer in a series of posts noted that she is going to track the person down as she is already "busy" working on it.
"Some FOOL posted my obituary and even asked people to contribute in a go fund me account, for my burial. How mean can you be?"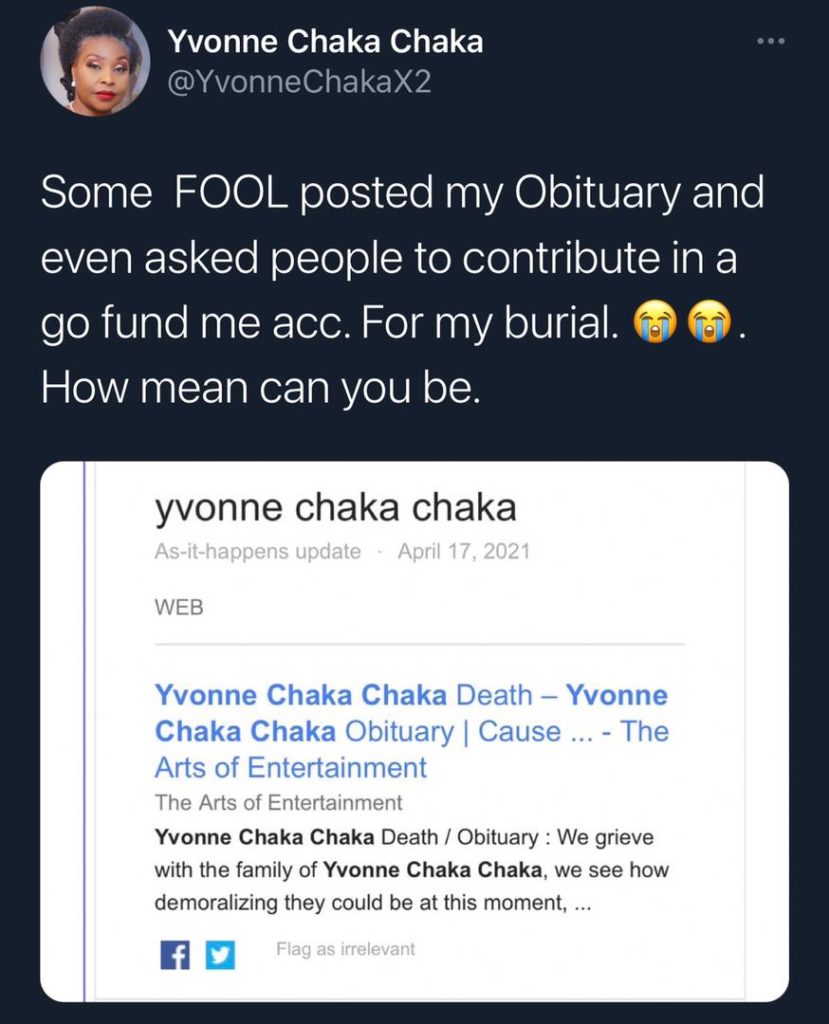 "So, to the Devil, I am alive and kicking. I am going nowhere. Thank you all for the love and support. Don't fund Evil he asked for some go fund".

Reactions from Yvonne's fans to her posts
Some fans and social media users were in a frenzy when they sighted her post. They noted that such wickedness must not go scot-free. Therefore, she should track the person down and deal with the culprit. Some comments to Yvonne's posts reads: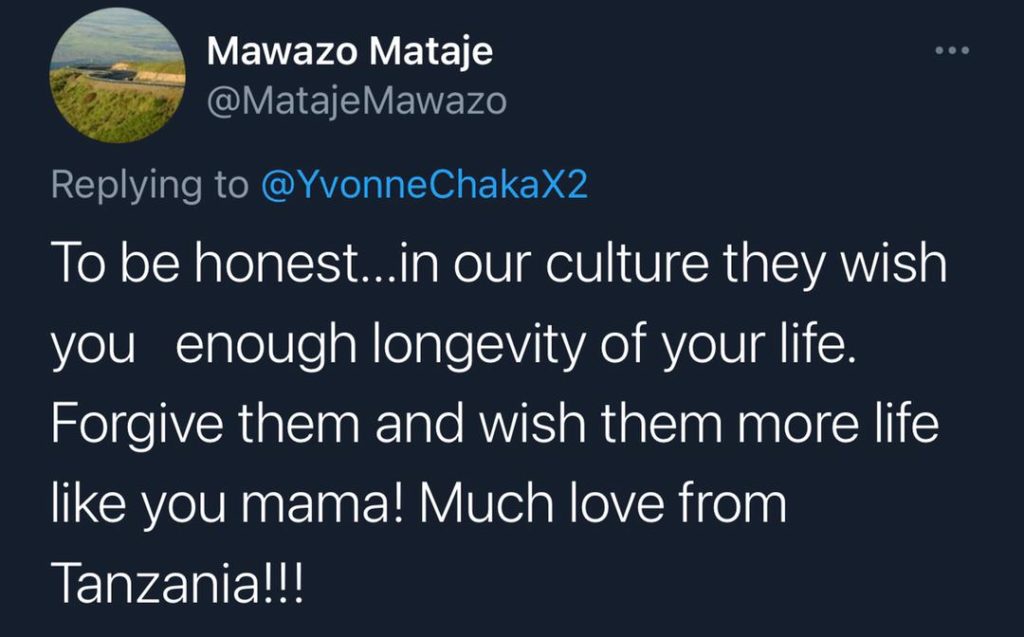 Yvonne's experience with death rumors
Nonetheless, in an interview, Yvonne disclosed that when she first heard of the page, she couldn't help but laugh.
"A friend of mine in LA sent me an e-mail with the link and the following day I saw it on my Google alert. So, I laughed about it because I know there's mean people out there."
Yvonne Chaka Chaka said her friend asked her if she was sick or if there was any reason that could have prompted the person to do such a thing.
The veteran singer said she had to calm her friend down and tell her she's "perfectly fine" and that it was just a case of a con artist trying to make a buck and people being mean.
Yvonne Chaka Chaka further mentioned that she was surprised that Google went on to put it on an alert, saying she expected them to at least check the authenticity of the news before prioritizing it on her newsfeed.
"My family didn't see it; I just told my husband about it and we laughed about it. Things like these don't actually affect me. In fact, this is not the first one. There was a time where there was a post saying 'Yvonne is dead'.
"It's just mean people, people who idle and don't have much to do and just find happiness in making other people sad. But, I'm not sad because they are the sad ones, they are the mean and bad ones. I'm going to die in God's time, not when they want me to".
Yvonne 'prepares' ahead of her burial
Yvonne further explained that as far as her inevitable funeral goes, she wanted people to know her affairs were in order and that she's gone as far as paying for her coffin. She also added that her fans and friends should never fall for such scams.
The legendary singer isn't the first person to find herself in such a situation as celebrities around the world have been prone to such dreadful claims. It can be recalled that in Ghana, rumors were circulating that veteran Ghanaian actor, Sam Adjetefio was dead. However, he came out to debunk those rumors and explained that he was only suffering from heart disease.
Read also: Akon secures land for a futuristic city in Uganda