Don Jazzy has become the ridicule of social media as his fans and netizens 'teased' him over the news of Asap Rocky and his celebrity crush, Rihanna, being in a relationship.
This follows Don Jazzy sharing a rib-cracking video of himself, reacting to the latest development.
Don Jazzy in the video which he posted on Instagram noted that he had already seen the news, therefore, people should stop tagging him in the news feed. Amidst crocodile tears, the music producer kept repeating "it's not paining me".
Don Jazzy's post amassed several reactions to his post. Several people in a funny manner noted that Rihanna is also "the love of their lives". Several others said he should keep calm and keep on hoping since he can never predict what will happen in the future. Some reactions to Don Jazzy's post:
@aishaak49 wrote: "Sorry eh, there is still more time"
@bonag_m wrote: "Don't worry, she is the love of my life too. He's not special".
@ihemenancy wrote: "Are you sure it's not paining you, my prayers are working oo".
@rugerofficial also wrote: "What God cannot do doesn't exist"
@aphricanace wrote: "Bros, go and collect your wife ASAP… even if she's with her boyfriend!"
Jazzy gives shows his love for Rihanna in a hilarious way
That notwithstanding, Don Jazzy has always been opened about his love for the international music star, Rihanna. It can be recalled that just recently, the music producer treated his fans to another episode of his drama with his celebrity crush.
This time around, the Mavin Records boss shared pictures of a photoshopped Instagram conversation with the singer.
In the conversation, an individual who identified himself as Don Jazzy's employee sent a text to the pop star telling her that Don Jazzy really has an interest in her.
This was followed by Rihanna requesting pictures of the top music executive. Unfortunately, she was not entirely impressed with the manipulated pictures that were sent to her and quickly noted her disinterest in Don Jazzy.
Sharing the fake conversation, the producer hilariously noted that ugly "men matter as well".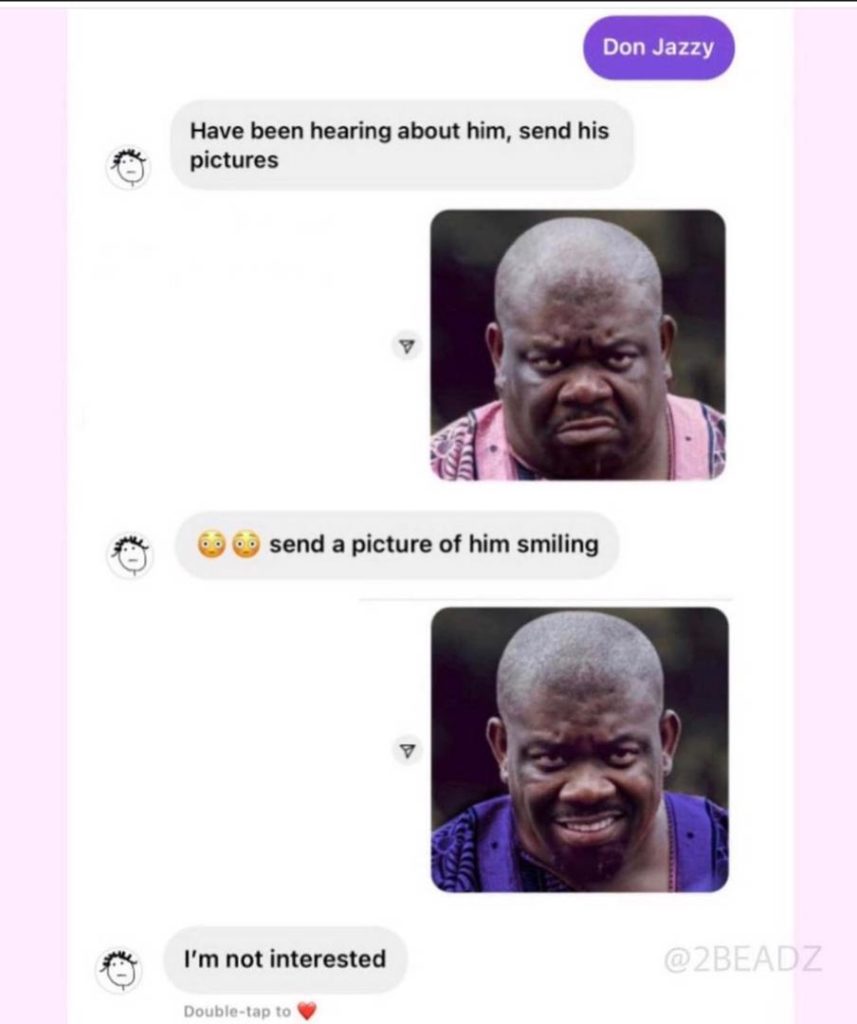 Aside from all his photoshopped conversations with Rihanna, the music producer has also gone ahead to photoshopped pictures of himself with Rihanna.
Last year for instance, a photo that went viral on social media was a photoshopped image of himself and Rihanna. In the photo, Rihanna was heavily pregnant and leaning on Don Jazzy. Don Jazzy was also holding the huge baby bump as he looked down on it.
In the caption that accompanied the post, Don Jazzy said they were "expecting".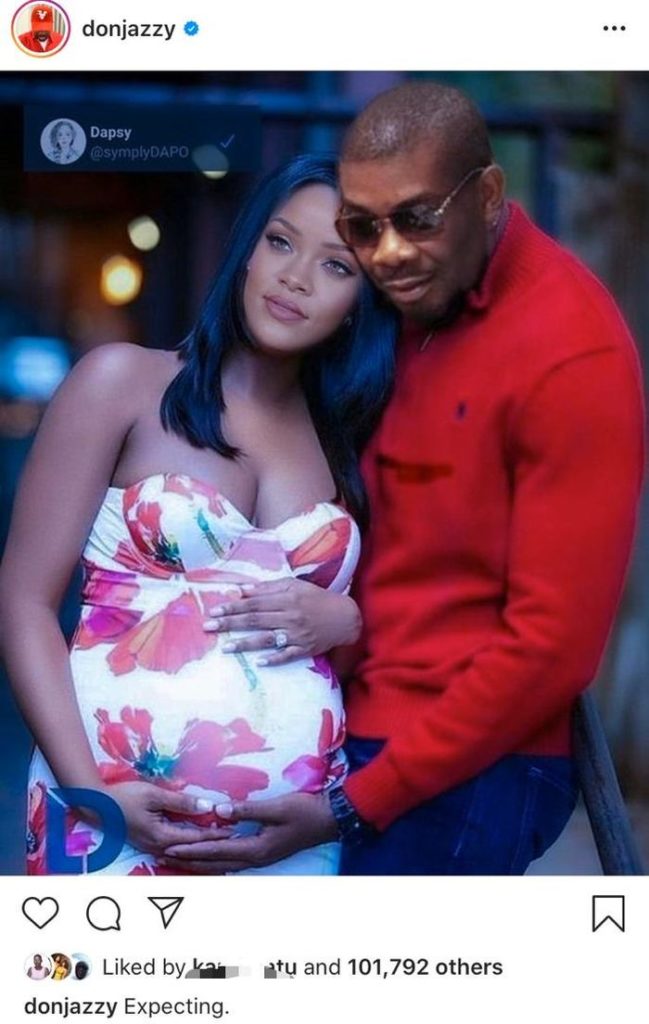 Read also: RIHANNA SLAMMED WITH LAWSUIT