Brit singer and songwriter, Ed Sheeran, is currently awaiting a verdict to learn the outcome of a High Court trial over his hit 'Shape of You', after the star was accused of copying part of the song from another artist, Sam Chokri.
The 11-day trial ended on Tuesday, March 22, 2022. Ian Mill QC, representing Sheeran, disclosed it had been "deeply traumatizing" for the star and his co-writers, Johnny McDaid and Steve Mac. He described the dispute as "terribly, terribly unfortunate" and argued that the case "should never have gone to trial".
In closing arguments, grime artist, Sami Chokri's barrister averred there was an "indisputable similarity between the works". However, Mr. Sheeran's lawyer noted that the case against his client was "so strained as to be logically unintelligible".
Meanwhile, Justice Zacaroli declared that he would "take some time to consider my judgment".
According to reports, Mr. Sheeran, who has attended the court throughout, listened attentively to the closing arguments with his hands clasped together. During the trial, the superstar was described as a "magpie" who "borrows" ideas from other artists.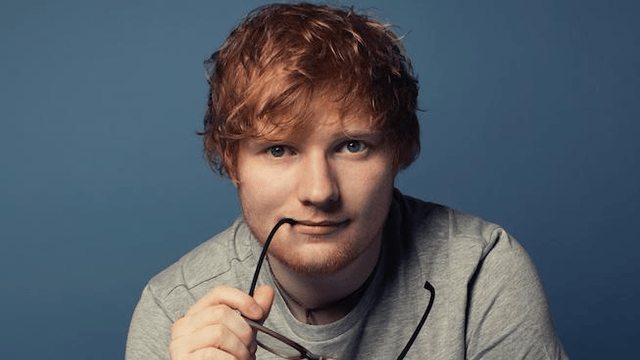 The dispute revolves around similarities between 'Shape of You' and 'Oh Why' by Mr. Chokri, who performs under the name, Sami Switch.
The contentious part is the "Oh I, oh I, oh I" hook that follows the chorus in 'Shape of You'. Mr. Chokri and his co-writer Ross O'Donoghue claim that it is almost identical to the chorus of their song, which was released two years earlier.
Their barrister, Andrew Sutcliffe QC, suggested the chances of the two songs being written independently were "minutely small" and accused Mr. Sheeran of "inconsistencies" and "evasiveness" in his testimony.
Mr. Sutcliffe also claimed "material documents" linked to the writing of Shape of You "have been lost or deleted, with no adequate explanation". However, Mr. Sheeran and his co-authors noted that they had disclosed all relevant material at their disposal.
'Shape of You' was created within an hour
The court heard how Shape of You was written "extraordinarily quickly" in October 2016, with the basic track completed in under an hour.
Mr. Sutcliffe claimed this meant Mr. Sheeran had entered the studio with the melody from 'Oh Why' "consciously or unconsciously in his head".
"Such speed is indicative of copying", Mr. Sutcliffe said in a written closing statement.
Mr. Sheeran's lawyer disagreed. "Speed is indicative of the genius of Mr. Sheeran and his ability to work at a speed no-one else can", Sheeran's lawyer argued. Mr. Mill further disclosed that all three writers "were categorically clear that they went into the writing session" with "no preconceived ideas as to whatever it was that they would write that day".
Mr. Mill also argued that the similarities between the two songs were too "generic" to be protected by copyright.
"They comprise, in substance, the use of the first four notes of the minor pentatonic scale combined with the use of octaves and harmonies in a vocal chant", Mr. Mill said.
However, Mr. Sutcliffe argued that Oh Why's chorus was "extremely memorable" and an "earworm".
According to Mr. Sutcliffe, if Mr. Sheeran did not consciously copy it, a likely explanation was that it became "part of the echo chamber of references, songs, and ideas that [he] holds in his mind, which re-surfaced in October 2016 without him realizing it".
Read also: Assin North MP: The Notice of Appeal was Struck Out, It Wasn't Dismissed- Abraham Amaliba