Popular socialite and businessman, Obinna Iyiegbu, also known as Obi Cubana, has been picked up for interrogation by officials of the Economic and Financial Crimes Commission over alleged money laundering.
The Anambra-born club owner, who arrived at the headquarters of the EFCC at Jabi, Abuja, at about noon on Monday, and was questioned by the operatives of the commission.
Though allegations against the socialite were sketchy, a source disclosed that his case bordered on alleged money laundering and tax fraud.
The source said, "Obi Cubana was arrested and brought to the EFCC headquarters on Monday afternoon over allegations of money laundering and tax fraud. He is being grilled by detectives as we speak".
The EFCC spokesman, Wilson Uwujaren, said he had yet to be briefed on the development.
It can be recalled that Obi Cubana made headlines in July when he hosted a flamboyant burial for his late mother in Oba, Anambra State, in which over 200 cows were reportedly killed.
The lavish display of wealth set tongues wagging with many Nigerians wondering about his source of wealth.
Obi Cubana, honored at Nollywood New Yam Festival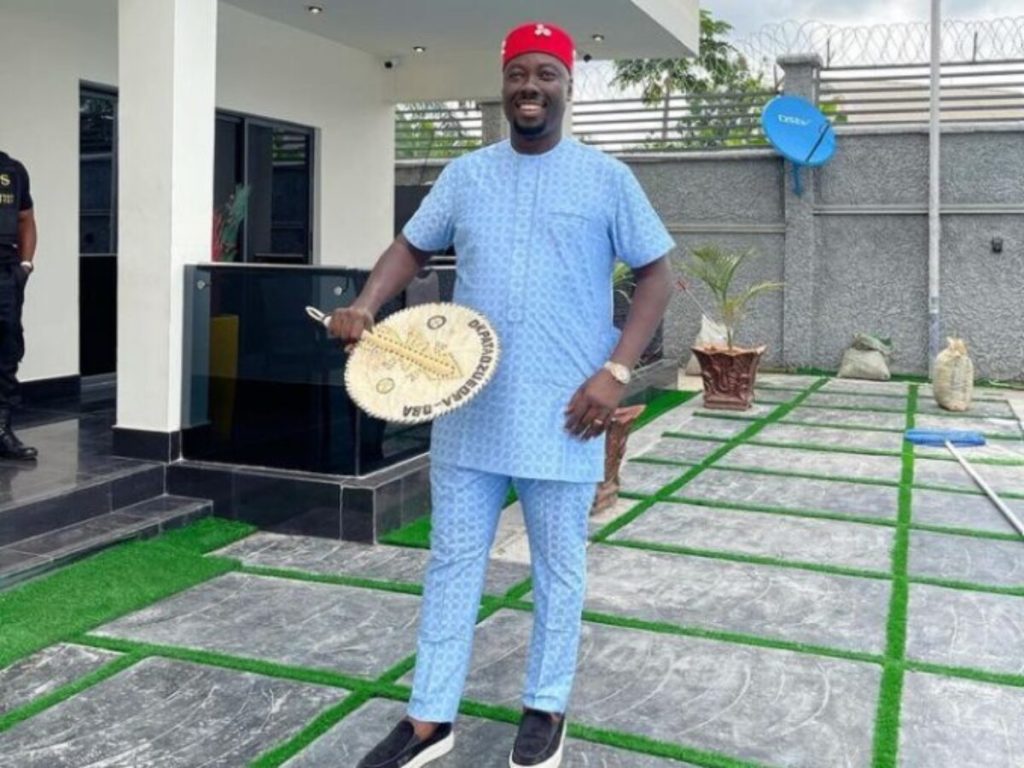 Meanwhile, just recently, Obi Cubana was honored with a traditional title at the 2021 Nollywood New Yam Festival.
According to reports, the event is an annual fiesta, which showcases Nigeria's rich cultural heritage. The event was organized by the former Chairman of Actors Guild of Nigeria, Abuja, Mr. Onwurah Ifeanyi, also known as 'Agility'.
Mr. Onwurah speaking about the event said: "This is a festival that Nollywood stakeholders put in place to always remind them of their roots and culture. In the time past, we were forgetting our roots, but now we are trying to see what we can do every year to bring people back.
"I used the festival to be a pointer to other African cultures. You can see people dress in Edo, Calabar, Yoruba, Hausa, and other attire to attend. So that is the pointer. Aside from the celebration, we are awarding a lot of people. The award became necessary because so many people have helped Nollywood and humanity".
According to Mr. Onwurah, the event is organized from time to time to award such people, because, "when you praise somebody that did something well, it would encourage the person to do more, and that is why today we are awarding these people".
During the event, Obi Cubana got the title of Ifeomaolibo, because he had trained, sponsored, and supported a lot of youths to become self-independent.
Obi Cubana voted 2021 Man of the Year
Obi Cubana was also recently voted the 2021 Man of the Year by Nigerians both at home and in the Diaspora.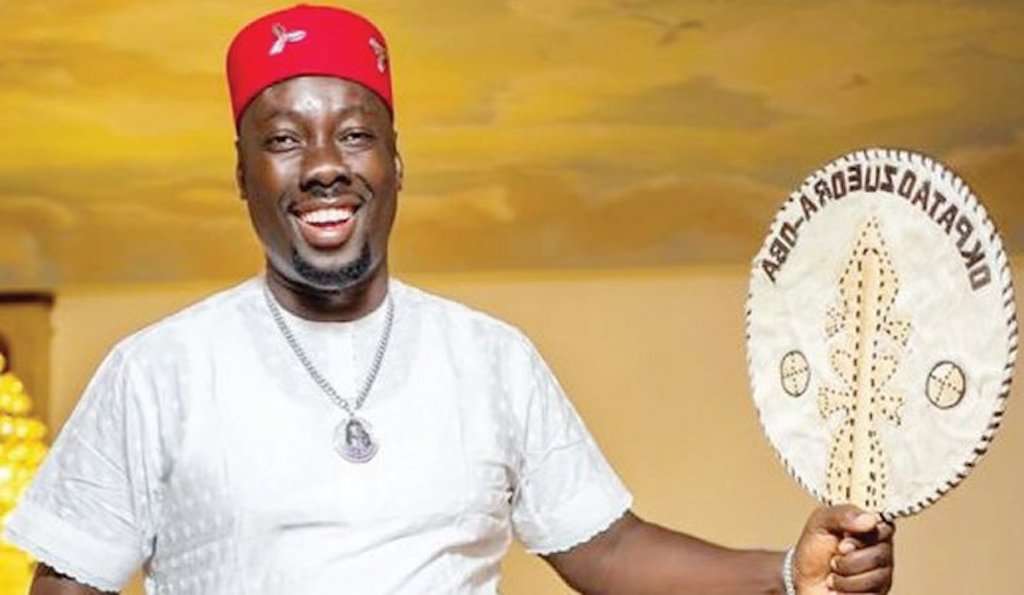 In a 14-day Leadership Excellence Awards voting by Nigerians via online platforms monitored by the News Agency of Nigeria, Obi Cubana was voted ahead of three other nominees.
He defeated Governor Seyi Makinde of Oyo State; Chairman UBA Group, Tony Elumelu; and Chairman/founder of BUA Group Abdul Rabiu, to clinch the position.
Obi Cubana, who hails from Oba, a community in Idemili-South Local Government Area of Anambra State, is renowned for his philanthropy and humanitarian service.
He was recently reported to have empowered 300 youths engaged in business with N1m each after videos of his mother's burial went viral.
The award recognizes and honors the outstanding impact of leaders across both the public and private sectors in Nigeria.
The 2021 edition award presentation, the third in a row, is scheduled to hold on November 2, 2021, in Abuja.
Read also: Claims That MPs Cannot be Arrested is Fallacy- Barrister Darko