The Chief Executive Officer (CEO) of the Ghana Tourism Authority, Akwasi Agyeman, has disclosed how his intervention helped to avoid the cancellation of the 2023 Chale Wote Street Art Festival.
He noted that there were controversies surrounding the festival that were resolved with the leaders of the various towns to ensure the event there was an appropriate route of festivity.
According to him, the Ghana Tourism Authority made huge financial commitments to make sure the event came off as scheduled.
He said:
"If you talk to the organizers of the Chale Wote Festival, if we, Ghana Tourism Authority, hadn't stepped in this year, it would not have happened. Yeah, it wouldn't have happened because there were serious issues with moving the tent from Jamestown, the new area. You need so many means because that place is a security zone. And so I don't want to talk about that on air.
"We provided a lot of financial support to make sure that it took off. However, given that there were some controversies around the movement, I mean there was another festival also happening at Jamestown at the same time, the Womba Arts Festival. So it became a little bit of an issue. We've engaged with both the organizers of Womba and the organizers of Chale Wote".

Akwasi Agyeman
He further stated:
"We came in at the last minute to make sure that we salvage the situation. And I believe that if you look at the numbers that it generated, even though we didn't have the sort of prior promotion, thankfully multimedia came in at the last minute and at least gave it some push".

Akwasi Agyeman
Mr. Akwasi Agyeman called on the general public to ensure that these festivities are supported in order to showcase the culture of the country and the world at large because it has people coming from far and near to experience the street art festival.
GTA is not a funding agency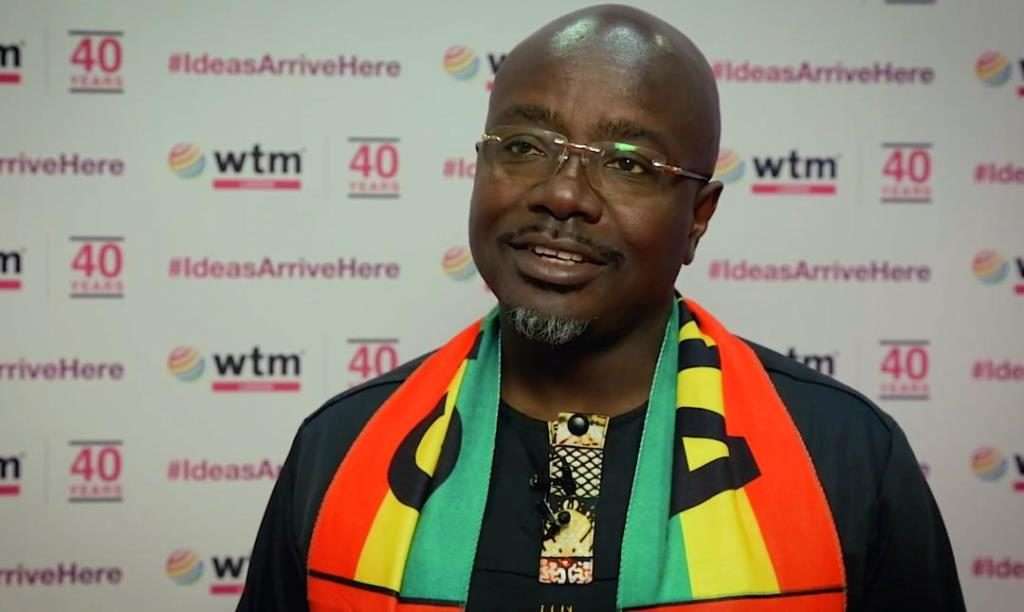 Chief Executive Officer of the Ghana Tourism Authority, Akwasi Agyeman, said his firm does not provide funding to event organizers.
According to him, the notion out there that the GTA gives financial support to these organizers is not true.
Mr. Agyeman mentioned that the GTA believes in giving some sort of support to event organizers who want to work with them to be a part of the December in GH initiative.
He clarified:
"We are not a funding agency for events. What we do is give the people some confidence that this event will happen. For it to become an official December in GH event, we put our logo on it. You cannot just put our logo on your event".

Akwasi Agyeman
Mr Akwasi Agyeman also admitted that there are some instances where they support with some resources to help certain events that come to them with last-minute emergencies.
He further cited an instance where some event organizers came to the GTA to pull out of the December in GH initiative because they had challenges with their sound.
He said:
"There have been instances where people come up and say they can't do the event. They will tell you that they have issues with their sound and sometimes we bring in vendors to work for some of these event organizers".

Akwasi Agyeman
Mr Agyemang further added that the Ghana Tourism Authority cannot fund every event since it is not their mandate to do so. He stressed that that is not state funds that are used.
"We can say we will pay for every event. That is not how public money is used. It's on a case-by-case basis.
"Generally, the letter that you will get states that we have given you permission to organize the event and use our logo. That one is clear. We are not a funding agency for events".

Akwasi Agyeman
READ ALSO: Actress Sandra Ababio Shares Her Terrible Life Journey In Tears