Highlife musician, Bisa Kdei, has disclosed that the Ghanaian music genre, highlife, which some people disregard, pays him a lot.
He made this revelation during an exclusive interview where he further noted that the reason why he posts some of his acquisitions on social media is because, he needed to inspire others and show them that they can achieve anything in life if they work hard at it.
"God has blessed me and I have to let people know that this is what I am doing and even, the highlife music that people have been looking down on and saying all manner of things about, pays me a lot. Like I said earlier on when you get a job, you just have to do it well and work hard that is all".

Bisa Kdei
When questioned on reasons why his songs are not making waves in Ghana as it did before, he said: "I don't have to blame anyone, at some point it happens, that's the nature of the job".
Speaking about his song 'Asew', which offered him international recognition when it was featured in the soundtrack of Netflix's Christmas movie, 'Jingle Jangle', the Highlife artiste indicated that, his authentic style and love for his culture earned him the deal. He also added that he was very excited when his song was featured in the movie since according to him, it was a great win for Ghana and not only himself.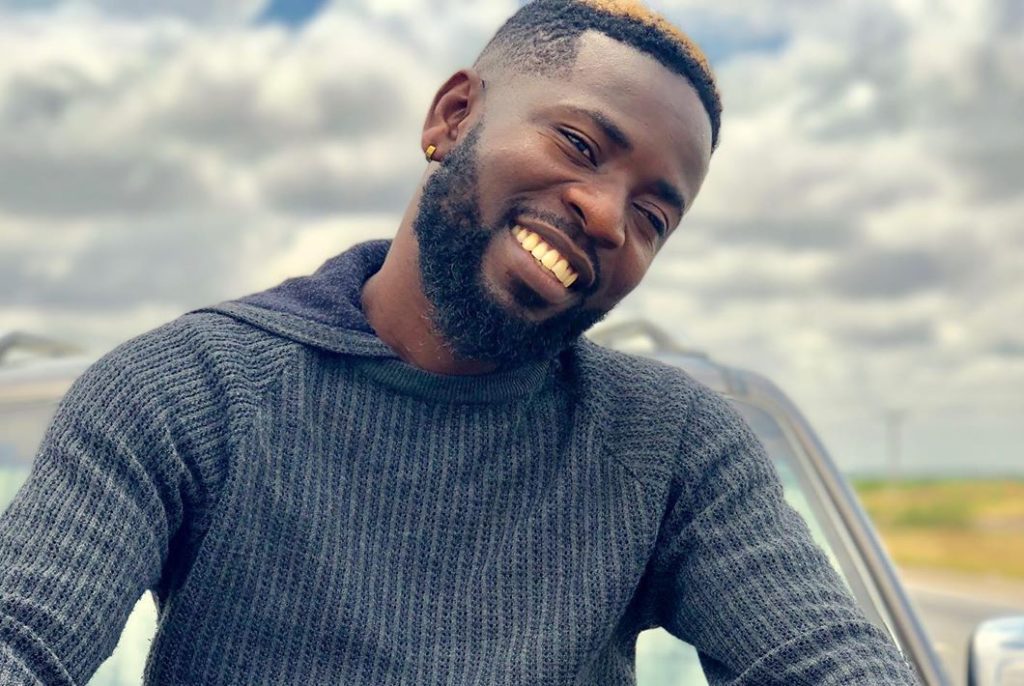 "I have worked on several projects but due to non-disclosure, I can't talk about it. They used 20 years planning the movie… I did a remix of "Asew" to fit the movie (Jingle Jangle). I had to tweak the words but with the same rhythm".

Bisa Kdei
Touching on his latest collaboration with veteran Ghanaian singer Nana Acheampong's daughter, Gyakie, he revealed that she was the best fit for the collaboration as she had the same resonance he has in his voice. He also praised Gyakie's management for doing their best to keep her relevant in the music industry especially, as she is an up and coming artist.
When quizzed about social media critics terming his music as 'funeral songs', he emphasized that he keeps making strides in Ghana as well as the rest of the continent and also indicated that he usually laughs over hate comments when he comes across any on social media. According to him, he will rather channel his energy into making good songs and money than reply critics.
"They said all sort of negative stuff about me, but, when my deal came, these same people talked about it. Sometimes you just have to let it be, let people say what they want. Let them assume what they want to assume and just focus on your work. Previously I was hurt when I hear negative comments about myself. That even led me to record my song 'Give It to Baba' …I don't usually talk. I only talk when there is a need to".

Bisa Kdei
Read also: SHATTA WALE SONGS GET FEATURED IN A SPANISH MOVIE