Ghanaian gospel musician, Florence Obinim in an interview has disclosed that she is unfazed about social media trolls because she receives more blessings and gains more positive assets when trolled.
Speaking 'in an interview, she noted that some social media trolls are hurtful with their utterances. But as a Christian, one must learn to deal with the persecution.
"I will always get trolled so far as I have chosen to be a follower of Christ. Jesus Christ was spoken ill of, how much more me, being a follower of him. Trolls do not get to me. Sometimes when people criticize and speak ill of you, they have no idea that it is rather taking you to the next level. Trolling is like an exam for Christians, and I am a Christian. So, I do not get so bothered".

Florence Obinim
The founder of 'The International God's Way Church' and husband of Florence Obinim, Bishop Obinim has been caught in myriad controversies including infidelity allegations. However, according to Mrs. Obinim, she enjoys goodies from her man so she must accept the bad situations too.
Last year before his arrest, Hon Kennedy Agyapong descended on him with allegations that he has been having an affair with Ghanaian actress, Benedicta Gafah and 12 other women.
The man of God did not deny rumors neither did actress Benedicta Gafah. Regardless, his wife, the gospel musician, says all these controversies won't make her shun her husband because they have been through worse times and it is now time to live happily ever after.
"I've been with my husband for a very long time. We've enjoyed good times together, so why should I leave him because of controversies surrounding him".

Florence Obim
Talking about how she is enjoying her marriage with Obinim, she added that "I am using a brand-new Range Rover now. He bought it for me. If I accept good things from him, I should be able to embrace bad situations as well".
That notwithstanding, Florence who is bent on staying with her husband, despite the turmoil, revealed that she received emotional support from friends in the gospel industry during such incidences.
Well, after taking a break from the music scene, Florence makes a comeback with her new single titled 'Adekye3 mu Nsem'. She disclosed during the interview that the song encourages people to have hope and persist in achieving their goals each day.
She explained that goals can always be attained as far as one is alive, hence it is important to give thanks to God.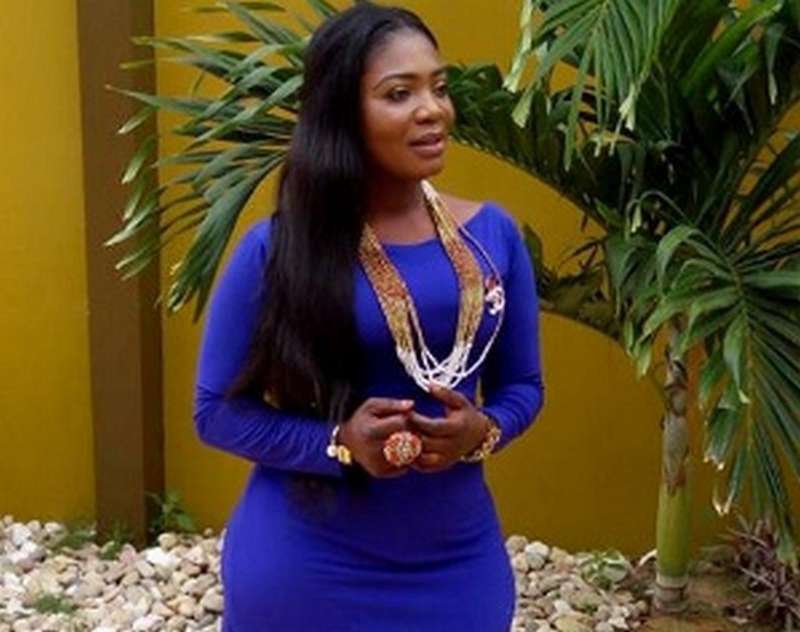 "It is a blessing even when you wake up from bed. Do not think God does not want to give you something you asked from him because He still hasn't provided. So far as you are awake, there is hope to get what you have yearned to have.

"Waking up to see another day is enough. So just give thanksgiving to God".

Florence Obinim
Speaking of the 2021 edition of the 'Women in Worship' concert, Florence emphasized that there will be electrifying worship performances that will draw participants closer to God.
She noted this will be the fifth year since the inception of the annual all-women gospel music concert and this signifies "the presence of God's power at the concert".
The 'Okokroko' hitmaker stated that participants should make their requests known to God and should believe with faith that their requests will be granted by the end of the concert.
"God's power is manifested in me, so when coming for the program, make a request to God and tell yourself that with faith, you will receive what you what by the end of the program". Read also: Minority threatens not to accept regional collation of results during election

Florence Obinim