Ghanaian hiplife artist, born Nat Adjetey Larbi but popularly known as Natty Borax, has said that he pressured himself to go back to school after deciding to focus on music when his secondary education came to an end.
The reggae musician recounted that his early days in the music industry were the period where he took a break after completing Accra Academy to focus solely on music.
Also, the renowned hiplife artist recounted why he went missing in action for some number of years in the music space and how he pressured himself to go back to school and graduated in 2013.
He recalled:
"I think basically it's school. I had a change of mind to go back to school; GIMPA. I graduated in 2013, way before Samini and the others came in. I pressured myself. I completed Accra Academy and I was brilliant; just that truancy and music made me neglect school. After everything was said and done, I realized that I have seen it all so why not go to school?
"When I was in school, I told myself that I'll do a song with Daddy Lumba or Rex Omar, and lo and behold when I came out of school and met Deeba, we did 'Ahofe Hemaa'. A few months later, I met Daddy Lumba. It's like what I professed with my tongue manifested. We came out and the song was big everywhere and at that age, the fame, money, and beautiful women I was seeing were fantastic. I even bought a BMW sports car in 2001/2".

Natty Borax
He further added:
"People traveled all the way from the UK and America to see me. I had never traveled before at the time. There was a time J. A Kuffour shook hands with me. Prior to his ascending to the throne of the presidency, he used 'Asie Ho' as his slogan".

Natty Borax
The legendary musician, moving away from his early days of fame, said that after completing GIMPA and his national service which he did at the Parliament House, he couldn't help but get back into the music industry.
He reminisced:
"I studied marketing at GIMPA. I traveled to the UK on vacation until I completed it. I had to do my service so I served at the Parliament house. I had to chop off my dreadlocks as it is a jurisdiction that frowns on certain things. I had to serve the nation so I had to sacrifice my hair. After all was said and done, an opportunity came for me to work there but because of my love for music, I couldn't forgo certain things. I had to come back to music".

Natty Borax
Natty Borax declares musicians are releasing fast-food-type of music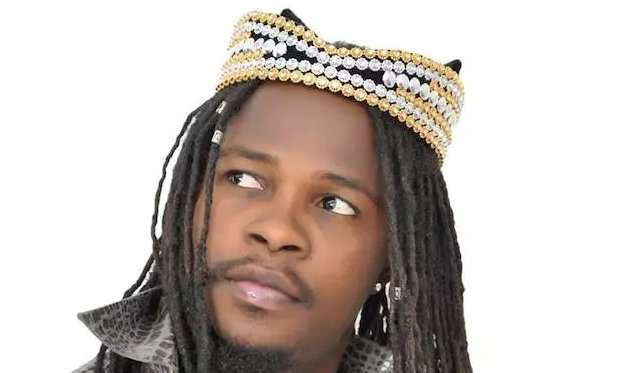 The hiplife singer, Natty Borax declared that unlike in the past, there is no longer competition in the music industry.
The musician attributed the music of today to fast food because they do not last.
He explained that when musicians including himself made several hit songs, this generation is not looking at that anymore.
He said:
"There is no competition today. Competition was fierce in our day. You will struggle and it will take time before you can breakthrough as a new artist. But that is no longer the case. Today's music is more related to food. Today's musicians are interested in quick production music that doesn't last. It requires no imagination and creativity.
"People can now use their bedrooms as recording studios because the production is hastened".

Natty Borax
However, he expressed his gratitude to the media for their significant role in his life and his successful career. He also acknowledged God and is proud of himself in relation to being nobody and he finding himself in the limelight today.
READ ALSO: Shatta Wale Calls For Cecilia Dapaah's Arrest And Release Of House Helps