Gospel musician Diana Hamilton and her husband, Dr. Joseph Hamilton made an appearance on a showbiz to debut her latest song, "Say Amen".
During the interview, Dr. Hamilton shared that in his childhood, as well as his upbringing in Ghana, he had to sell newspapers over the weekends to support his schooling during the weekdays.
He emphasized that his early life in Ghana, despite its challenges, laid the foundation for his subsequent achievements in the medical field in the UK.
Dr. Hamilton recounted that his experience as a newspaper boy was instrumental in teaching him how to read.
Diana Hamilton's husband delved into his upbringing mentioning he comes from the Eastern Region of Ghana. He was born in Kwabeng, where he received his primary education before obtaining his BECE certificate at Nsutem in the Ashanti Region.
He identified Pope John's Senior High School as his alma mater and noted that he earned his bachelor's degree from the Kwame Nkrumah University of Science and Technology (KNUST).
He acknowledged that his past experiences have equipped him to navigate challenges abroad.
Reflecting on his journey, he shared:
"I have come a long way, and I believe grace has sustained me. Selling newspapers and reading articles helped me learn how to read".

Dr. Joseph Hamilton
He further revealed:
"While I wouldn't term them as hardships, those experiences were invaluable in shaping me. I lived with a family involved in newspaper sales. During weekends, I collected newspapers near the current location of Linda Dor and sold them at Bunso junction. On Mondays, I would return to school".

Dr. Joseph Hamilton
Diana Hamilton's newest single, 'Say Amen', has taken Africa by storm, captivating fans from countries such as Nigeria, Liberia, Cote D'Ivoire, and beyond.
'Say Amen' is not just another song; it is a powerful expression of faith and belief in the promises of God. Drawing inspiration from scriptures that encourage believers to walk by faith and not by sight, Diana Hamilton's soul-stirring vocals and touching lyrics have struck a chord with audiences across Africa.
In the song, Diana emphasizes the power of declarations and faith in God's integrity.
The powerful message in the song has resonated deeply with her fans, who have embraced the song with enthusiasm.
The combination of powerful lyrics and captivating visuals has left a lasting impression on viewers, drawing them even closer to the essence of the song.
Social media is flooded with videos with the new track in the background.
Diana Hamilton's husband says his wife is perfect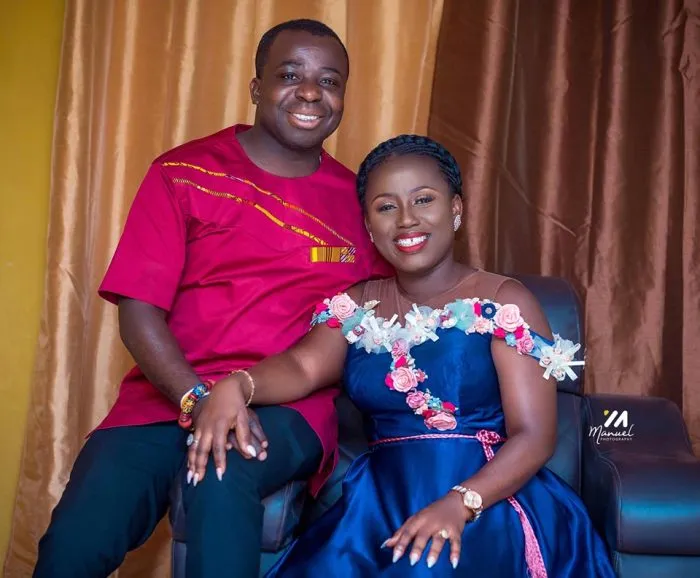 Dr. Joseph Hamilton, the husband of renowned gospel musician Diana Hamilton, lauded his wife as a truly perfect woman.
He asserted that being a medical doctor in the UK, and his wife working as a registered nurse cum gospel musician, the duo said they try to make time for each other, although his wife usually has a tighter schedule.
He shared that their understanding of each other is so profound that they believe it's destiny they were meant for each other.
He elaborated:
"We share a deep understanding and excel in our respective fields. Even though her commitments are considerable, she can travel to Ghana on a Saturday and be back in London by Tuesday morning.
"My wife is perfect, and I wouldn't want to change anything about her".

Dr. Joseph Hamilton
He further added:
"Adom is my cherished song.
"I am a family physician managing chronic illnesses and averting conditions like strokes, diabetes, and cancer. I work to prevent complications. Some conditions, like COPD and irregular heartbeats, are less common here".

Dr. Joseph Hamilton