Nigerian comedian, Bright Okpocha, popularly known as Basketmouth, has disclosed his plans to quit comedy in the next five years.
The comedian disclosed during an interview that he has done comedy for over 20 years and performed in various countries over the world.
According to Basketmouth, he has decided to quit comedy and focus on other ventures although he has been very successful in the industry.
Basketmouth said:
"For the past six years, I have just been floating. Last year I told myself and my team, you know what, I am going back to comedy. I want to do five years and I am quitting. I am quitting in 5 years. I have got five years to do this, and I am done.
"I will still be cracking jokes, but it wouldn't be a professional thing. So if you see me doing any gig, it is maybe I am doing pro bono, but I will not charge anybody to perform again. I have made enough, I have committed myself to the art enough to take a break or quit".

Basketmouth
He added:
"I am now into movies, series, and concert production. I want to experience something new and I want to be remembered for something else other than comedy".

Basketmouth
Also in a recent post on his Instagram page, Basketmouth wrote:
"I've got 5 more years before I drop the mic… And I intend to make every single year count".

Basketmouth
Basketmouth is in Ghana for 'Unprovoked' on April 18, 2023, at Accra International Conference Center (AICC). The Easter comedy show, powered by Event Factory, will also feature Ghana's OB Amponsah, Lekzy DeComic, and Foster Romanus, among others.
Also performing is musician Kwabena Kwabena.
I owe Ghana a lot for my success
Popular Nigerian comedian, Basketmouth expressed his immense gratitude to Ghanaians for contributing to his success as a comedian.
He disclosed during an interview, that his performance that shot up his fame on a global scale was done in Ghana and doesn't take that for granted.
He said:
 "I owe you guys (Ghana) a certain level of my growth. The first big show that sold me to the world, I did it in Ghana. That was when I did 'two things involved' performance and it sold my craft to the world".

Basketmouth
Basketmouth, who is in Ghana to promote his upcoming show on Easter Saturday also mentioned his willingness to settle down with a Ghanaian woman after divorcing his wife of 12 years last year.
He jokingly admitted:
"On my way here, I said to myself, wouldn't it be cool to learn the language and come stay here for like a year? You know, just chill, get married to a Ghana woman and stuff".

Basketmouth
However, he was quick to admit that it was too early to jump into another marriage a few months after the annulment of his marriage.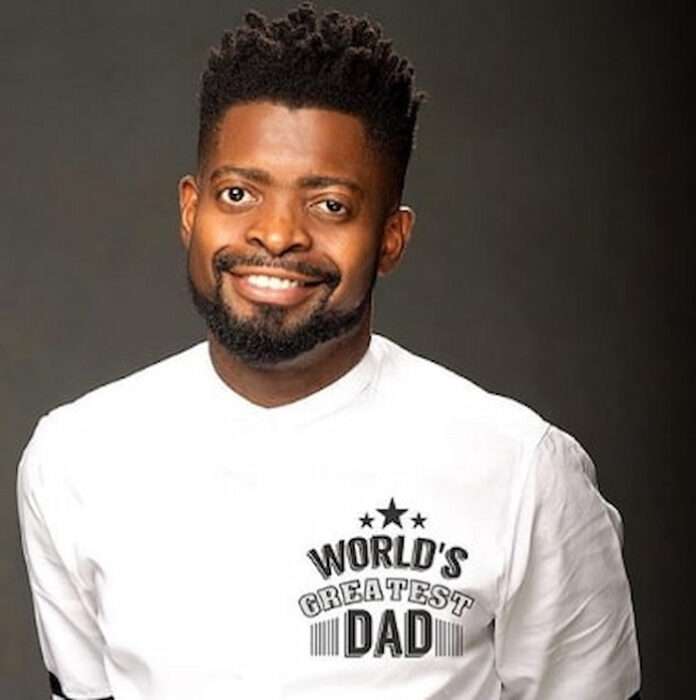 Basketmouth added:
 "I am single but you know I am just kidding. I am not ready to jump into anything just yet… Maybe I'm not kidding, who knows?".

Basketmouth
Basketmouth, 44, won the confidence of Ghanaians and comedy enthusiasts over a decade ago when he performed on the Charterhouse-organised Laugh series at the Accra International Conference Centre and he is back with his headline show dubbed, "Unprovoked" at the same venue.
The renowned comedian has organized popular stand-up comedy concerts like Basketmouth Uncensored across the globe and his upcoming show is intended to cement his name as one of the sought-after comedians from the sub-region.
READ ALSO: Nana Tonardo Still Remains My Friend, Ignore The Rumours – Mzbel