Renowned Nigerian music executive and talent developer, Michael Collins Ajereh, also known as Don Jazzy, has revealed that he is destined to help young artists.
The Mavin's head disclosed this in a podcast interview.
Don Jazzy said:
"My priorities have changed over the years. I basically started as a musician but along the line, I started doing different things. Finding, and growing young artists into global superstars and things like that.
"But then I wouldn't want to restrict it to that at the moment. At the moment, I feel like I'm just building the [Nigerian music] ecosystem in general. Leveraging on the huge brand that I had built to just impact people's lives".

Don Jazzy
He further said:
"I feel like it's my calling to help people grow. I have a strong conviction that I know how to work with people. In our early stage when we started [as musicians], we were kind of lost for a while before we got our balance. So, if I see young artists now, I'm like, 'if this person doesn't have guidance before they get to a certain level, they might just be lost as well. It would be nice if we could speed up the process. It would be nice if somebody that has been down the road before… You know where the potholes are, you can just tell the person that, I have used this road before. Avoid this road, follow here'.
"Follow who knows the road. If the person that has gone there before knows the road and does not want to show somebody the road, you can not be following for no reason. So, I feel like anybody that has any update about how to survive, should share the update".

Don Jazzy
Don Jazzy said he couldn't sign Wizkid to the label because EME boss, Banky W got to the Starboy before him.
He revealed:
"I like Simi, I didn't sign her. I wish I did. I like Teni, but I didn't sign her. I wish I did.
"I had the opportunity of signing Davido but I didn't because I kind of figured that he would be fine. Wizkid, obviously, I couldn't because Banky W got to him first. That would have been amazing. Falz, I love his work. We almost had a deal".

Don Jazzy
Don Jazzy reacts to rumour of being married with four children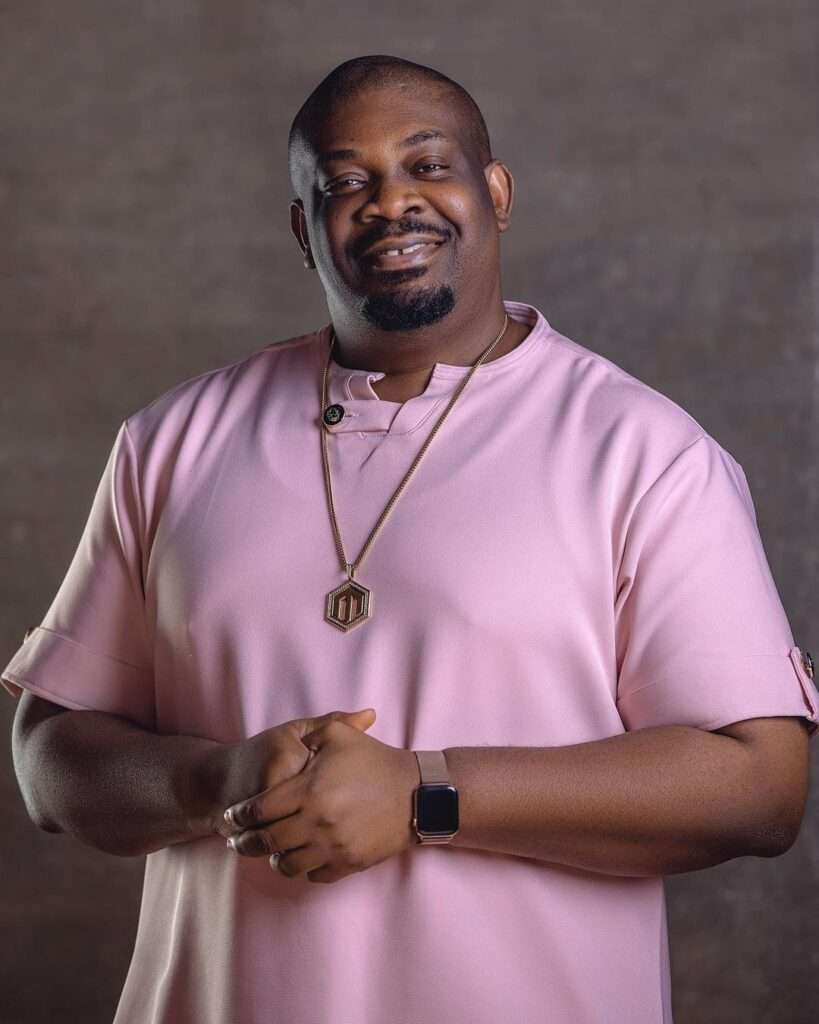 The Nigerian record producer and music executive Don Jazzy, finally reacted to the rumours that he is secretly married with four children.
The Mavin boss, who is known not to be in any romantic relationship is speculated to be secretly married with four children.
Reacting in a recent podcast interview, Don Jazzy said the rumours were untrue.
He said:
"A lot of people still think I'm married with four children but I'm hiding them.
"I don't know why I will have children and decide just to be lying for years that I don't have children. How do I want my children to even feel? Do I look like somebody that even wants to be hiding things? No, I don't have any child, to the best of my knowledge".

Don Jazzy
Don Jazzy said he has also heard ridiculous rumours that he is gay and that is why he is not married. He also said that he heard that he is grooming young boys.
It can be recalled that Don Jazzy revealed that he got married to an American model Michelle Jackson in 2003 at the age of 20, but they divorced two years after.
READ ALSO: Desperation Led Adjetey Anang's Wife Explore Different Churches