Nigerian ace actor, Jim Iyke, has disclosed in an interview that his acting form portraying a "bad boy" reflects on who he truly is in real life.
 The actor who says "he does not suffer fools" and "don't take things lightly" said that "If you bring disrespect to my corner, I will take you up on it".
Jim quickly added that he is also deeply respectful of people's views and a gentleman in every sphere. However, he emphasized that he will not condone people who will like to test him for no reason.
It can be recalled that recently, Jim Iyke attacked an internet troll at a radio station after the troll took to social media to question the source of his wealth while calling him a ritualist. While others were glad that Jim Iyke confronted the man, others also backlashed him and noted it was his nature to be aggressive.
Addressing the issue in the interview, Jim Iyke said: "The truth is that, it wasn't my finest hour, but you know I am human and emotions run high. Why is it that, it is the public figure that is held accountable all the time, or held at the highest standards of moral ethics all the time? I didn't wake up that fine morning into the studio to go and have an altercation.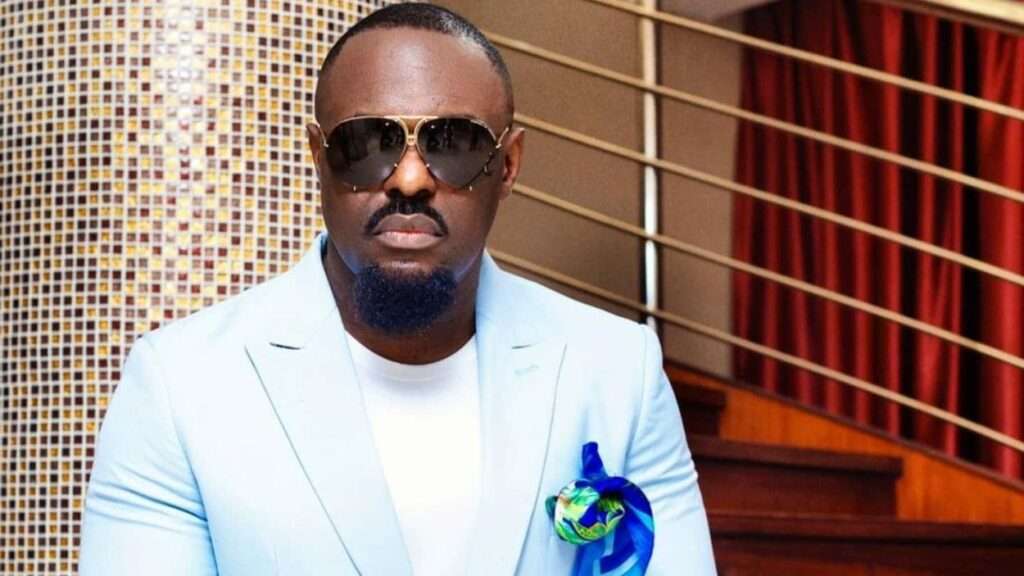 "Something provoked that incident. This is a man that was calling to question my integrity, that said I am a ritualist. This man said they should check the means of my wealth and the quality of my life and the way I live has to have a questionable background. My point for the altercation was to let him know that, he can't hide behind the curtains and do what he wants. I will find him".
Jim Iyke explaining what really transpired that day disclosed that he was at the radio station to have a conversation with the man. Then, things took a different turn for the worse; however, after the altercation, they sat down again to have a conversation and "even popped a bottle of wine and drunk to our health and get things over with".
According to Jim, he could have sued the man and taken him for all that he is worth, but he didn't.
"My lawyers were just telling me let's take this man out, but I wanted to have a conversation. Even when I sat with him, he told me he was scared I was going to sue him and I had every reason for defamation to clean him out. I just didn't want to do that, instead, I sat him down and we talked. So, that part was filtered by the media, if they had included that part, it won't serve their purpose of painting me as the bad guy".
Jim Iyke is counted among some of Nigeria's wealthiest entertainers. When asked what other business he runs outside of the movie he said: "I am an avid investor, I am a prominent member of business circles. I am completely literate in financial investment aside that, I am an Igbo man".
Jim went on to list some businesses that he owns or has invested money in.
"I co-own a traveling agency, I brought 'World ventures' to Nigeria and we have about five branches now, I am the majority shareholder. I co-own a gaming company that is called 'Bigge'. I own a logistic company. I co-own four Air BNB in Lagos. I have investments in five brands abroad".
Jim Iyke is currently in Ghana to promote his latest movie, 'Bad comment'. The movie will premiere at the Silverbird cinema in Accra on the 2nd October 2021.
'Bad Comments' follows supposed contempt, hatred, and jealousy celebrities go through daily and how just a moment can be used to define and tag their personalities, not excusing their humanity.
In 'Bad Comments', which marks his debut production, Iyke plays the role of Frank Orji, a Nollywood actor living the ideal celebrity lifestyle, being the biggest star in the industry. He soon embarks on a revenge-thirsty mission after getting excessively bullied by internet trolls.
Read also: There's no Plan for Budumburam Camp Demolition- Samuel Frimpong