Ghanaian actress Lydia Forson has descended on netizens for trolling Popular Youtuber Miss Elorm Ababio, also known as Ama Governor.
These trolls come at the back of yet another setback in her journey to be called to the bar as a lawyer.
The General Legal Council (GLC) announced on Wednesday, October 18, 2023; that it had suspended the Call to the Bar application by Ama Governor.
Despite having successfully passed all her mandatory examinations in 2022, the GLC's decision is based on a scrutiny of her conduct leading up to her application, as revealed in a letter signed by Judicial Secretary, Justice Cyra Pamela C. A. Koranteng.
This development has gained significant attention on social media platforms, with users sharing their thoughts and opinions on the matter. Ama Governor has now been in the spotlight multiple times over issues related to her Call to the Bar.
Some criticized Ama Governor, suggesting that her recent pronouncements about her sexuality and the outcome of the committee that heard the anonymous petition against her call last year may have contributed to her current situation.
On the other hand, there are those who defend her right to be who she wants to be and question the need for the GLC's current position. Among those backing her is Lydia Forson, taking to her Twitter handle.
"Ama Governor will be fine, she may suffer a lot of pain, hurt, and frustration, but eventually, she will be fine. History never remembers the silent, but those who challenged the system and made their voices heard. You and your trolling on the other hand will be forgotten," she said.
Clearing The Air About Personality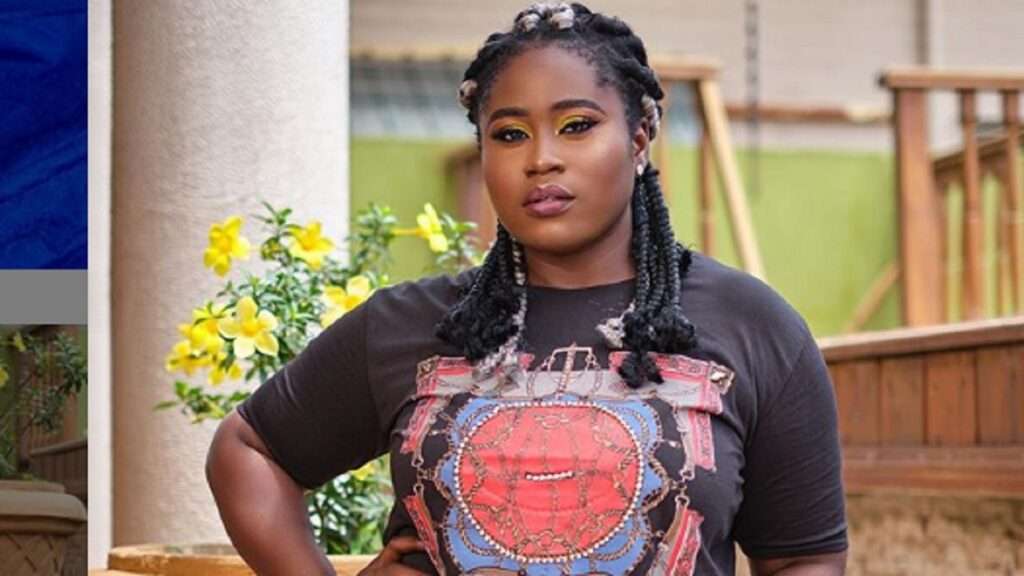 Lydia Forson revealed that if one believes that she is difficult then it is because the person is unprofessional.
According to her, there is a reason a director will call her over and over again, and there are others who will call her and she will simply say no to them.
"I am not an actor just to become famous and there is nothing wrong with the social media world. Pick your path and go with it but I'm an actor to the core. This is who I am. This is my passion. I am the kind of person who is researching my character…Time is very important to me. So difficult is what people call anyone who they believe they cannot maybe control, they cannot get away with certain things."

Lydia Forson
She further stated that when she is given an early time to be on set and the other crew members and cast happen to arrive there late, she sees it as a total disrespect to her because time is precious to her and she respects everyone on set.
She recalled an instance where someone said she was difficult on set but the director responded to the person saying that she [Lydia Forson] is the easiest person ever to be on set with.
According to her, because of her commitment to her job, Shirley, her friend works with her so well together.
"Shirley is my friend but I cannot play on her set. If I'm late, she will treat me just as she will treat any upcoming actor. But I respect her because she does not play with her job. We might talk on the phone and laugh but when I'm on set, it's a different ball game. So I bring my A-game. So you will never hear Shirley say I'm difficult. You will never hear…"

Lydia Forson
The actress stated that for everyone who gets to say she is difficult, she asks herself what she did to get such comments coming from them even though she knows she is not perfect.
"Because I know the kind of actor I am, I got to a point where I said I am going to be selective about the movies that I do. Because I don't want to come on your set, expect a certain standard, and then you don't give me that standard, and then we are clashing heads and you walk away and say Lydia is difficult," she noted.
READ ALSO: Reason Mohbad Keeps Appearing To Lots Of People – Father