Ghanaian gospel musician, Nana Yaw Boakye, who is popularly known as MOGMusic, has taken to his social media to give reverence to God, after making his over 20 years dream to perform on the same stage with one of his role models, Donnie McClurkin, come to pass.
This came after the 6th edition of MOG's annual concert, 'New Wine', which was held at the Oil Dome of the Royal House Chapel in Accra.
MOGMusic, explaining his excitement over performing with Donnie McClurkin, disclosed that at the age of 12, he had a dream, where he was performing on the same stage with the international gospel singer, who is a Grammy Award-winning gospel musician and Minister. Now, after over 20 years, his childhood dream has finally materialized. 
MOGMusic used his testimony to advise his fans and other social media users to "believe in God who is the Giver of dreams" and "trust His process".
Sharing pictures of the international artist and himself on stage, during his 'New Wine' concert, he wrote: "At the age of 12 years I had a dream to one day stand and minister on the same stage with @donmac6453, and some 20 something years after the dream has come to pass".
Donnie McClurkin headlined MOG's 2022 'New Wine' Concert
Per some reports, the multiple Grammy award winner and gospel musician, Donnie McClurkin, was billed as the headline artist of the concert hosted by MOGMusic. Dubbed 'Koinonia', the 6th edition of MOGMusic's 'New Wine Concert' thrilled gospel music lovers to various songs from the international gospel artist.
The concert also featured seasoned gospel musicians such as, Daughters of Glorious Jesus, Joe Mettle, Akesse Brempong, Vicky Frimpong, and Ella Duncan Williams King. They joined MOGMusic on stage to make the night and live recording of MOG's upcoming album, 'Koinonia', a memorable one.
It is worth mentioning that two emerging artists, Japhet Adjetey and Theldilia Martekie also performed at the concert. The artists were given a chance to record their songs mixed and mastered by MOG Music to be put on their respective distribution channels.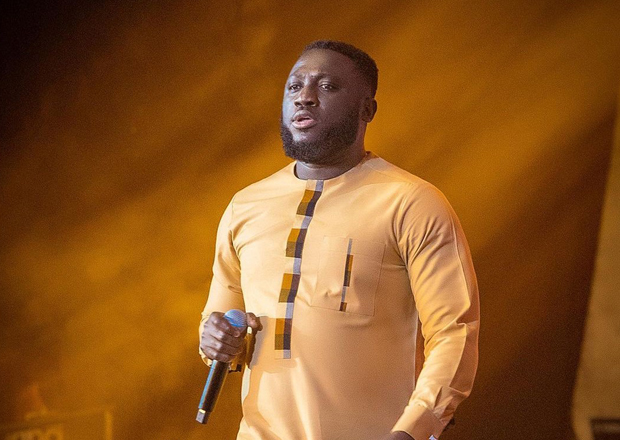 "I believe it is time to give up and coming talents the platform that some of us never had, and I believe this will go a long way to produce greater talents in this industry", MOG earlier said at the launch of the concert.
Meanwhile, according to some reports, MOG Music sold out tickets to about 10,000 people. The 'Be lifted' hitmaker had no stress in selling out his show which had tickets selling at GH₵30, GH₵50, and GH₵100. His fans, Gospel industry colleagues, and his Royal house church members came out in their numbers to show support.
Patrons were also thrilled with a night of the manifestation of the power of God through song ministrations including hymns, even though the first hour of the show was plagued with lags, complete blackouts on screens.
Read also: Land Border Closure Was More Political- Godwin Tamakloe