Ghanaian musician, Mzbel has revealed why she went with the traditional naming ceremony process when naming her newborn baby.
She explained that she believes she is a Ghanaian and because of that, she loves the Ghanaian culture.
She asserted:
"I believe I am a Ghanaian. So I love the Ghanaian culture. So I don't see why I'll give birth to my child and go with a culture I don't know anything about. If someone goes with the other cultures, that is okay. They have their own understanding and how the cultures help them. But what we believe will be good is what we did".

Mzbel
She further added that she believes that she is on the Ga land, and that is the reason she went with the Ga land culture.
She said:
"We are on the Ga land, so should there be anything, the gods of the Ga land will protect us. So, if we give birth, the traditions of the gods of the Ga land are what we will go with".

Mzbel
The 'Awoso Me' singer explained that the 'bodua' she walks around with is just a traditional accessory that has no power inside adding that people always think there is power in it.
The musician said she can go activate powers inside her traditional accessory so that when she gets somewhere and senses anything bad in her surrounding, then she uses it for cleansing.
She said:
"It is just a traditional accessory. First, when I am walking around with it, people thought there were powers inside. It is just an accessory, just like you buy a Louis Vuitton scarf you're holding or tied around your bag or around your neck. But I can go and activate powers into it, so if I get somewhere and I feel bad energy around, I can use it for cleansing. But it has not been activated even though I wish to activate it with powers".

Mzbel
Mzbel's perspective on the LGBTQ bill being discussed in parliament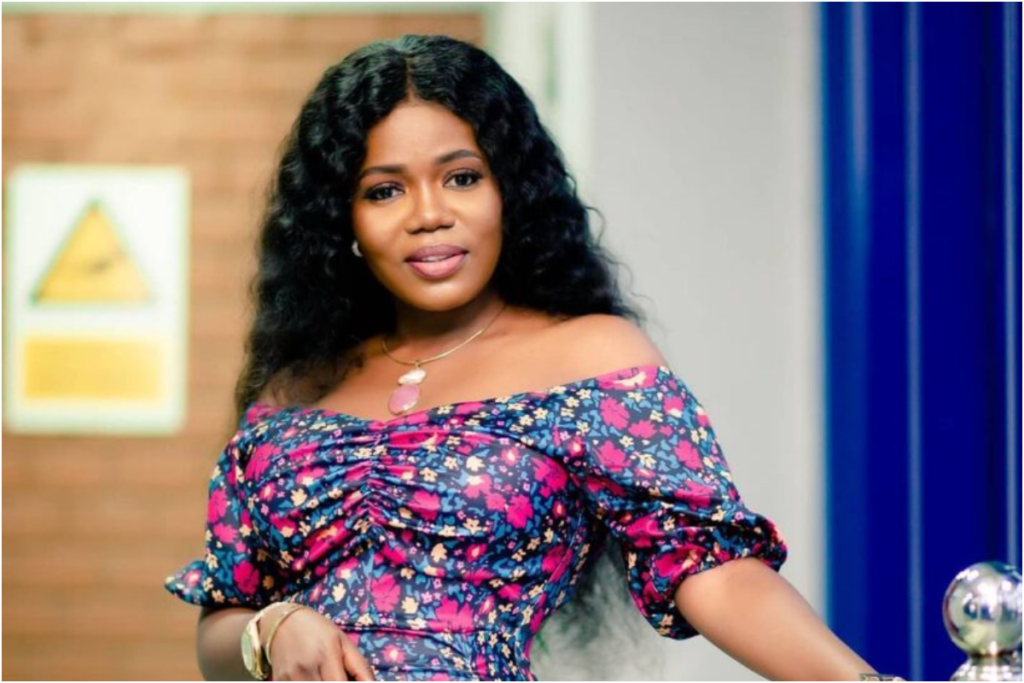 Belinda Nana Ekua Amoah, commonly known as Mzbel disclosed that someone tried to introduce her to the LGBTQ but it wasn't her thing so she didn't do it.
According to her, women come after her a lot especially when she traveled to the U.K.
She recalled:
"Somebody tried to introduce me to that but it wasn't my thing so I didn't do it. But yes, women too come after me a lot. Especially when I went to the U.K. I met a lot of women who wanted to".

Mzbel
The '16 years' singer gave her take on the LGBTQ bill passed in parliament saying that she is not against the people who practice it.
She said:
"I don't have anything to say. But I'm not against LGBTQ. I'm not against people who practice it. I like to be free and I think everybody should be allowed to be free".

Mzbel
Also, the musician disclosed that she received threats to her life due to her endorsement of the NDC during the 2016 elections.
The music diva said that she would continue to support the National Democratic Congress (NDC) but in a different way as a result of the exposure and lessons she had in the past since she almost lost her life.
She recounted:
"I have been through a lot because of politics. I have been attacked in traffic, I have been attacked at home, I have been attacked on stage. A grown woman actually egged me on stage because of politics".

Mzbel
READ ALSO: 90% Of The Negative News About Me Online Are Not Even True – Mzbel