Some netizens have taken to social media to call for a state burial for the late Ghanaian highlife legend, Nana Ampadu, who died on 28th September, 2021.
This follows a statement of condolence issued by the sitting President of Ghana, William Addo Dankwa Akufo-Addo to the bereaved family.
Commenting on his death, Nana Addo said "I have learnt, with great sadness, of the death of one of Ghana's musical icons, the legendary highlife artiste, Nana Ampadu. The outpouring of grief by many Ghanaians, following the news of his death, is an appreciation of the impact his music had on successive generations of Ghanaians".
In a statement shared via his Facebook page, Nana Akuffo-Addo highlighting Nana Ampadu's significant contribution to the country said: "Nana Ampadu believed in my vision for the transformation of Ghana, and assisted me tremendously on the campaign trail in the run-up to my victory in the elections of 2016, for which I remain eternally grateful. His was a life well-lived, and he will be sorely missed".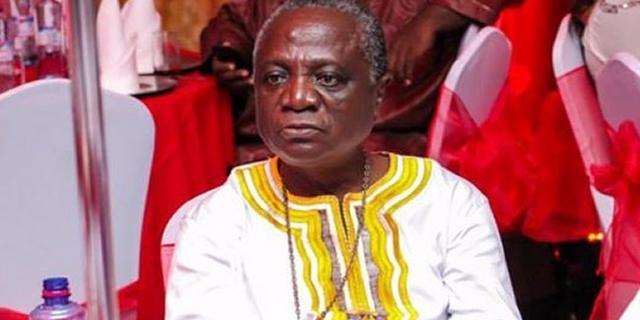 The President concluded by noting "my deep condolences to his widow, children, and family. Rest in perfect peace, Nana, and may the Almighty keep you in His Bosom until the Last Day of the Resurrection when we shall all meet again. Amen. Nana Ampadu, 'da yie, Nyame nfa wo kra nsie'".
Following the President's post, several netizens in reaction have made a request which they are hoping that the President will honor. According to them, Nana Ampadu was a national asset and a highlife legend who has contributed to the development of music in Ghana. Therefore, the President should consider giving him a state burial.
Aside that, some netizens are also requesting that the President builds a national monument to honor the singer, Nana Ampadu. They suggested that a statue, musical school, or a recreational park be named after Nana Ampadu. Some reactions to the President's post read:
@Baah Kofi: "Mr. President, kindly give our legend a state burial. Thank you. RIP, Sir"

@Beauty Korkor: "Mr. President, try to think about the musicians and artists when they are alive, not only to sympathize with their families when they are no more".

@Son of yaanom: "Nana Addo Dankwa Akufo-Addo# l believe you should also know that he didn't die because it's was his time, he died because he couldn't get a doctor to take care of him. If it's true please check our healthcare system. It's a disgrace".

@Maako: "State burial shouldn't be for only politicians. We call on the Gov't to give this tremendous highlife legend a befitting state burial".

@Kobby Jones: "Indeed, a hero has fallen but what can we say or say? I took a cue from one of your infamous songs, "Obra" when I was young and in fact, the lyrics have impacted greatly on my work life today. Thank you for the societal impact. May your gentle soul rest in perfect peace"

@Bee Nunu: "He needs a state burial cos he has contributed immensely in music for this dear country".

@Jean Mensah: "I believe we should help our legends while alive. We should not wait for them to die before we come and write long write up about them…. Rest well legend".

@Bert Konyel: "Mr. President, kindly give the music icon a state burial in recognition of his untiring contributions to music development in Ghana. Nana Ampadu, da yie".
The late Nana Ampadu is a highly celebrated Ghanaian musician who drew his inspiration from every facet of society and brought joy and real-life advice to many through his music.
Read also: Businesses losing confidence due to high input costs