Ghanaian highlife legend, Nana Ampadu has been reported dead earlier today, Tuesday, September 28, 2021. According to reports, the 'Obra' hitmaker passed on at the Legon Hospital in Accra where he was receiving treatment for an illness at the age of 76.
Initial reports that came in noted that he was in a critical;condition, however a close source to the family has confirmed the demise of the highlife legend.
Ghanaian highlife musician, Dada Hafco reacted to the news on Facebook, saying: "The biggest of all the trees has fallen. RIP Nana… You touched millions with your music, and also influenced an entire generation. Journey well king".
Before his death, Nana Kwame Ampadu worked with several of the new crop of artists. He supported Kumi Guitar's first hit at Zylofon Music, titled 'Dream'. He even made an appearance in the official music video for 'Dream'.
A few months ago, Sarkodie shared a new single he had recorded with the legend. Unfortunately, the song is yet to be released;before the Legend passed on.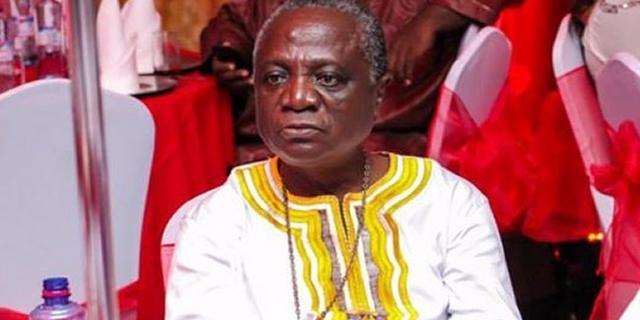 Kwame Ampadu forms a band
Nana Kwame Ampadu was a composer, guitarist, and singer who is known for his brilliant storytelling skills through highlife music. He is credited with numerous popular highlife tracks and he is known to have composed over 800 songs.
Nana Ampadu is well noted for forming 'African Brothers Band' now 'African Brothers International Band' in 1963. It is one of the many guitar-based highlife groups that rose to fame in Ghana in the 1960s. Also,.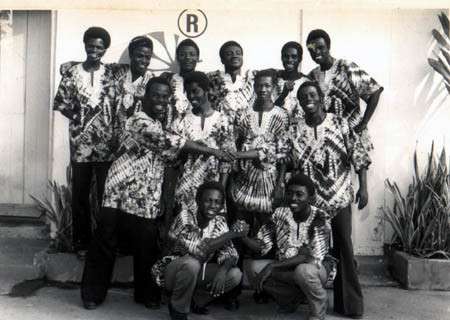 The trademarks of the group are their adherence to performing only;their own songs as well as putting forth a political message within each of their songs.
During the '70s, they became one of the most innovative bands on the scene. They experimented with influences from other areas, including the rumba, reggae, and;a form of music meant to incorporate all of the African forms, Afro-hili, which was;also made as a competitor to Fela Kuti's Afrobeat. However, after some time, they returned to a purer form of guitar highlife.
Nana Ampadu active in politics
At a point in Nana Ampadu's music career, he was heavily involved in electoral politics. His song, 'Ebi te yie' was critical of the then governing National Liberation Council in 1967.
He once composed a song for the late former President, Jerry John Rawlings as a campaign song for the 1992 Presidential elections.
The singer's most recent political involvement was when he endorsed President Nana Akufo Addo's second term bid. The singer wanted the current President to remain in office for the continuation of the Free SHS policy.
Nana Kwame Ampadu, who was a well-known National Democratic Congress (NDC) member, said the free SHS policy has benefited deprived people.
"I have been successful in my music career because of my ability to read and write and if Nana Addo has a vision of making everybody have access to education freely, why don't we all support his second term bid".
"If I had the privilege of furthering my education, I would have gone far. So let's not compromise on our education, let's vote massively for Nana Addo in appreciation for making secondary school education in the country free".
In his view, the NPP has better education policies than the opposition NDC.
Read also: Sanction institutions who flout RTI Act- Information Minister